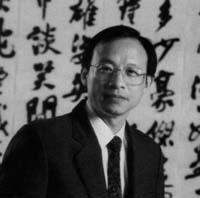 Overseas Chinese Business in the New Hong Kong
SANDY CHAU
MONDAY, OCTOBER 13, 1997
0n July 1, 1997, Hong Kong was transferred from the capitalist hands of the United Kingdom to the Communist control of China. The world, and the U.S. in particular, has been observing the transition with great interest to see the impact it has on investors in both Hong Kong and China. Sandy Wai-Yan Chau is one such investor.

Chau is a principal of Trident Investment, the investment company of the Chau family. He is also president of Pacific Construction Company, Limited, a listed company in Taiwan. Chau has extensive international business experience, having worked as a chemical engineer/project manager in Vietnam in the food processing and cement industries. He founded one of the first gate-array semiconductor companies in the U.S., Universal Semiconductor. He was also involved in several venture-capital partnerships focusing in the high-tech industries. In 1986 he relocated to Asia and has since been involved in real estate development and investment businesses. The Chau family investments are spread throughout the Pacific Rim including investments in the U.S., Taiwan, Thailand, and China. He received both his BSC in Chemical Engineering and MBA from U.C. Berkeley.

Sandy Chau's lecture is the first in the series on Hong Kong in Transition sponsored by the Keck Center for International and Strategic Studies.