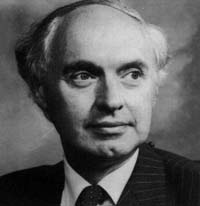 East Asian Security
ROBERT O'NEILL
TUESDAY, OCTOBER 14, 1997 12:15 p.m.
As one of the fastest growing economic regions of the world, and easily the most populated, East Asia plays a role of increasing importance in the world economy. Despite the greater attention the region receives, its security and stability remain in doubt. The tensions between North and South Korea, and China and Taiwan, coupled with the instability of Indo-China, make the region hotly discussed among security analysts.

Robert O'Neill is the Chichele Professor of the History of War and a Fellow of All Souls College, Oxford University. After completing his studies at Oxford as a Rhodes Scholar, he served in Vietnam as an infantry captain in the Australian Army. Subsequently, he headed the Strategic and Defense Studies Centre at Australian National University, and, from 1982 to 1987, he directed the International Institute for Strategic Studies (IISS) in London. As the chairman of the governing board of the IISS, O'Neill recently participated in the Institute's 1997 Singapore Conference on "East Asian Security in the 21st Century."

O'Neill is the author of books on the German army under Hitler, the Korean war, and the Vietnam conflict. He writes and advises extensively on international security and serves on the boards of the IISS, the Imperial War Museum, and the Commonwealth War Graves Commission.

A buffet lunch will be served at 11:4 5 a.m. Professor O'Neill will speak at 12:15 p.m. His lecture is sponsored by the Keck Center for International and Strategic Studies.