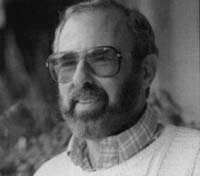 Hong Kong, PRC: The First 100 Days
RICHARD BAUM
MONDAY, NOVEMBER 10, 1997
Richard Baum has lived and traveled extensively throughout East Asia and is fluent in Chinese (Mandarin dialect). Since 1975 he has made more than 25 trips to Asia. Most recently, he spent eight months in Hong Kong with a group of 16 University of California students, observing and analyzing Hong Kong's transfer of sovereignty from Britain to China. He is currently preparing a book on the Hong Kong handover experience.

The most memorable of his many trips to China was in May 1989, when he witnessed first hand the mass movement of democratic protest that erupted in several Chinese cities on the eve of the Tiananmen Massacre of June 4. After the massacre, he was among the first Western scholars to return to China, sent by his university on a fact-finding mission to Beijing and Shanghai in August 1989.

Baum is professor of political science at UCLA, where he specializes in the study of East Asian politics and international relations. He grew up in Westwood, attended UCLA, and received both his M.A. and Ph.D. degrees from the University of California, Berkeley.

After joining the UCLA faculty in 1968, Baum served as a director of the National Committee on United States-China Relations and was a founding member of the China Council of the Asia Society. He has been a consultant to numerous public and private organizations, including the U.S. Government, the United Nations, and the RAND Corporation. He is past chairman of the faculty committee on Chinese Studies at UCLA and has twice been voted political science "Professor of the Year."

Baum has written, coauthored, and edited eight books, including Burying Mao: Chinese Politics in the Age of Deng Xiaopin (1994). He has also been a frequent contributor to the editorial pages of the Los Angeles Times, Chicago Tribune, Christian Science Monitor, Wall Street Journal, and others.

You are welcome to join the Athenaeum and the Keck Center for Strategic and International Studies for this lecture and discussion by Professor Richard Baum.