Athenaeum Location
Print Newsletter
January 26, 1998
Vol. 13, No. 06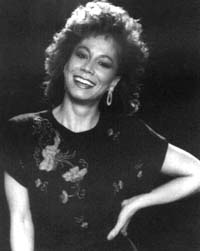 The Last Word: Celebrating the Life of Dr. Martin Luther King Jr. with Poetry and Prose
SCHYLEEN QUALLS
MONDAY, JANUARY 26, 1998
I accept this [Nobel] award with an abiding faith in America and an audacious faith in the future of mankind. I refuse to accept the idea that the "isness" of man's present nature makes him morally incapable of reaching out for the "oughtness" that forever confronts him.

-Dr. Martin Luther King Jr.

Schyleen Qualls is an accomplished actress whose dramatic presentation titled "The Last Word" is meant to inspire and uplift. Her one-woman show combines the poetry of African-American writers, such as Langston Hughes and Maya Angelou, with personal narratives to create a unique and entertaining collage of life in America. Qualls's readings emphasize positive self-images for people of all cultures and encourage the exploration of the richness and diversity of American culture. According to Qualls, her work strives to make her audience more "knowledgeable and openminded world citizens."

Qualls also requests that the audience consider the question, "What are some of the major events in our lives that have helped to shape our various personal world views?" She will address this question in the context of the life of Dr. King, as well as relate it to the impact on our lives of the film Amistad (1997), Qualls recommends that as many individuals as possible see the film.

Performances by Qualls have been well received at many of the nation's leading colleges and universities, including at Harvard University where she received the University Foundation's Award for her "outstanding contributions to performing arts and to race and intercultural relations in America."

A native of Denver, Colorado, Qualls has taken her performance to over thirty countries and was a member of the United States delegation to the Second World Black and African Festival of Arts and Culture held in Lagos, Nigeria. She was a feature performer with the Reverend Jesse Jackson during his 1988 presidential campaign and the same year was a performer in a Rainbow Coalition delegation to East Germany led by the Apollo XIV astronaut Dr. Edgar Mitchell. She is the cofounder of the Cleo Parker Robinson Dance Ensemble and has toured Europe, Africa, Latin America, Australia, the Caribbean, and the South Pacific in that capacity. Qualls also performed at the Fourth United Nations Conference on Women in Beijing, China.

Please join your friends at the Athenaeum to honor Dr. Martin Luther King Jr. with a memorable performance by poet-teller Schyleen Qualls.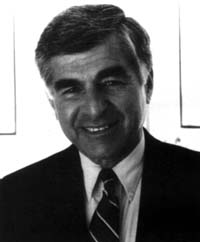 Critical Issues in Contemporary Politics
MICHAEL DUKAKIS
TUESDAY, JANUARY 27, 1998
As the rising costs and need for medical attention in America continue unabated despite attempts to end the crisis, the phoenix of health care once again begins to rise from its ashes to haunt another presidential election. Recently, a familiar name has been attached to the health care discussion. Michael Dukakis, after the election campaign of 1988, has been dedicated to research and instruction on this important issue. Born in Massachusetts in 1933 to Greek immigrants, Dukakis was educated at Swarthmore and Harvard Law School. He served four terms in the Massachusetts State Legislature. After the legislature, Dukakis was elected governor of Massachusetts an unprecedented three times and in 1986 was named by his fellow governors the most effective governor in the nation.

Since June 1991, Dukakis has been a professor of political science at Northeastern University. He has also taught in the senior executive program for State and Local Managers at the John F. Kennedy School of Government at Harvard University, at Florida Atlantic University, and in the School of Public Policy at UCLA. His research has been focused on national health care reform in the context of state reform initiatives. Dukakis has published articles on that subject in Compensation and Benefits Management, Journal of American Health Policy, Yale Law and Policy Review, and New England Journal of Medicine.

The College Democrats and the Athenaeum welcome you to Join an evening of discussion with one of this country's most respected political leaders.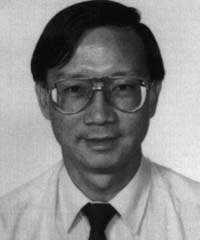 Freedom of the Press in Hong Kong: Before and After 1997
KENNETH WAI-YIN LEUNG
WEDNESDAY, JANUARY 28, 1998 12:15 p.m.
The year 1997 will be remembered as a historic year in Sino-British relations, as China regained sovereignty over Hong Kong. Under the terms of the transfer agreement, the Sino-British Joint Declaration, Hong Kong was incorporated as a Special Administrative Region of the People's Republic of China. While economic continuity has been assured by the Chinese government, civil liberties, including freedom of the press, have entered a period of transition.

Continuing its year-long series of speakers on the status of Hong Kong, the Keck Center for International and Strategic Studies is proud to host a presentation by Dr. Kenneth Wai-Yin Leung, senior lecturer in the Department of journalism and Communication and director of the Office of International Studies Programs at the Chinese University of Hong Kong.

Leung, a leading expert on the role of the media in Hong Kong and China, received his doctorate in international communication and research methods from the University of Minnesota and has published informative and insightful works of scholarship which address freedom of the press and self-censorship by the Hong Kong Press since the joint declaration came into effect.

A buffet lunch will be served at 11:45 a.m. Dr. Leung will speak at 12:15 p.m. You are welcome to join the Athenaeum for the opportunity to meet and discuss the critical issue of freedom of the press with this distinguished guest of the Keck Center for International and Strategic Studies.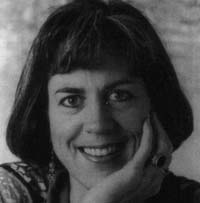 The Courage to Compete
MARIAH BURTON NELSON
WEDNESDAY, JANUARY 28, 1998
"If you ask me what I came into this world to do, I will tell you: I came to live out loud. "

-Emil Zola

Mariah Burton Nelson started swimming at age three and lettered in five sports in high school. At Stanford, she was the top scorer on the basketball team, averaging 19 points per game. To this day she holds the Stanford record for rebounds per game. She continued with basketball during a professional career in Europe and the United States, and in recent years she returned to swimming. Her main event is the 1650-yard freestyle, and her time is in the top five nationally for her age group.

After her professional sports career Nelson decided she wanted to become a writer and, following a common adage, she decided to write about what she knows. Her bestselling book The Stronger Women Get, the More Men Love Football: Sexism and the American Culture of Sports (1995) links gender-based pay and scholarship inequity with male violence and male domination in sports and in society at large. She also argues that formerly competitive coed sports have been replaced with sex-segregated sports after women began to win against male competitors.

Her soon-to-be-released book, Embracing Victory: Life Lessons in Competition and Compassion (1999), seeks to persuade women how rewarding competition can be when done in the right way. She argues that women, like men, need to compete in order to thrive in society. However, the form of competition she envisions differs from the aggressive male or "conqueror" model that focuses on winning, and also from the traditional female or "cheerleader" model, in which women compete on the sidelines. Instead, Nelson urges women to embrace what she terms the "champion" model, which is marked by compassion and integrity.

Nelson has written for The New York Times, The Washington Post, USA Today, Ms., Glamour, and Cosmopolitan. She has appeared on Good Morning America, Today, Phil Donahue, Larry King Live, Dateline, and Prime Time Live.

Ms. Nelson's talk is the first in a series of presentations entitled Women Leaders: Meeting Challenges, Making Changes, sponsored by the Kravis Leadership Institute.
Environmental Regulation in the 21st Century: We Need a Change
MICHAEL HERTEL
THURSDAY, JANUARY 29, 1998
Michael Hertel is the first speaker in the series Corporate Environmental Leadership sponsored by the Roberts Environmental Center. Executives from corporations whose main business is energy or manufacturing have been invited to discuss creative and innovative approaches to environmental policies to meet the current move toward a deregulated utility market.

Hertel is Manager of Environmental Affairs for Southern California Edison Company in Rosemead. Joining the company in 1972, he has been serving in the environmental division since 1981. His professional responsibilities are to manage and direct activities of the company involving the identification of current and future environmental issues, legislation, and trends; to develop integrated environmental quality improvement plans; and to recommend policy for corporate action.

Hertel is responsible for contacts with a number of environmental agencies, among them the Environmental Protection Agency, the California Coastal Commission, and the California Air Resources Board. He is also active in many professional and community affiliations dedicated to the improvement of California's environmental quality system.

Hertel is a graduate of San Jose State College where he received his B.A. in international relations. He earned his M.A. in American government and international relations and his Ph.D. in government from Claremont Graduate University.

You are cordially invited to an evening discussion with an expert in the field of environmental regulation and management for the state of California.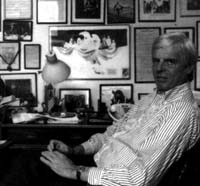 "Tru" Confessions
GEORGE PLIMPTON
MONDAY, FEBRUARY 2, 1998
In the late 1980s George Plimpton composed a short story that combined Hemingway's style and Truman Capote's sensibility. The parody was based on the premise that Capote had adopted Hemingway's style to break the writer's block he was experiencing finishing his Proustian epic, Answered Prayers: The Unfinished Novel (1989). Capote was not amused, and though Plimpton wrote a letter of apology, the two never spoke again. (Capote told acquaintances that Plimpton "had scratched at his door for forgiveness.") Plimpton has now published a startling oral biography of the controversial author of In Cold Blood (1966) entitled: Truman Capote: In Which Various Friends, Enemies, Acquaintances, and Detractors Recall His Turbulent Career (1997). Drawing on the recollections of such figures as Norman Mailer, Gore Vidal, William F. Buckley, and himself, Plimpton creates a complex portrait of one of the originators of the "non-fiction novel," and one of the most infamous characters of the contemporary literary scene.

Plimpton is one of the founding figures of the New Journalism (participatory journalism). His stints playing for the New York Yankees and the Detroit Lions became the basis for Out of My League (1961) and Paper Lion (1966). (Hemingway called Plimpton's Yankees gig "the dark side of the moon for Walter Mitty.") His forays into boxing and friendship with Muhammad Ali are recounted in Shadow Box (1977) and in the documentary When We Were Kings (1996). One of the most accomplished American sportswriters, Plimpton has also edited The Norton Black of Sports (1992). His previous biographies include Edie: An American Biography (1982) and American Journey: The Times of Robert F. Kennedy (1970).

A graduate of Harvard and Cambridge Universities, Plimpton founded the renowned literary quarterly The Paris Review, of which he is still editor. In addition to his work as an editor and writer, Plimpton has appeared recently in several films, including Nixon (1995)and Good Will Hunting (1997). He is the fireworks commissioner of New York City.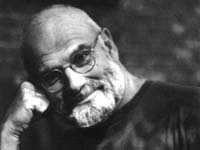 Neurology and the Soul
OLIVER SACKS
TUESDAY, FEBRUARY 3, 1998
The story told by Oliver Sacks in his 1973 book Awakenings is a tale straight out of Rip Van Winkle (1822) but more gripping for an astonishing reason: it's true. In 1969 eighty survivors of a 1920s sleeping sickness epidemic were found warehoused in a New York hospital. The disease hadn't killed them; it had frozen them in a decades-long, trancelike state. Sacks, then a professor at the Albert Einstein College of Medicine in the Bronx, became aware of these patients and gave them the new drug L-dopa. To the neurologist's amazement, the drug "woke up" the patients within weeks; however, the effects soon faded or disappeared. Awakenings chronicles the patients' reactions to regained awareness, and their struggles to account for lost lifetimes. It was adapted for a 1991 movie, starring Robin Williams as Dr. Sacks.

Sacks came to the United States in 1960 after his childhood in London and education at Oxford and has made his home here. He completed his internship in San Francisco in 1962, and did his residency in neurology at UCLA from 1962-65. In 1965 he accepted the position as a professor at the Albert Einstein College of Medicine. Soon after this appointment he had his first meeting with the patients chronicled in Awakenings.

As a physician and writer, Sacks's goal is to humanize medicine and to recognize the link between body and soul. In 1970 he published his first book Migraine, in which he explored the neuropsychiatric components of migraine headaches. Awakenings was his second book and was hailed by critics as "a masterpiece." Sacks recounted his experiences during a mountaineering accident in A Leg to Stand On (1984). His most recent bestseller, An Anthropologist on Mars: Seven Paradoxical Tales (1995), prompted The New York Times to say, "[He] is a most unusual man, as much a metaphysician as a physician, a sort of Isaac Bashevis Singer of the hospital ward."

In 1989 Sacks was the recipient of the Guggenheim Fellowship for his work on the neurological disorder Tourette's syndrome.

The Athenaeum is honored to host Professor Sacks. With support from the Gould Center and in cooperation with CMC's chapter of PBK, this lecture continues the series Questions of Civilization. Reservations for dinner are for CMC persons only. The lecture at 6:45 p.m. is open to all without prior reservations.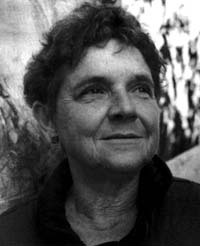 Poet Reads from Her Work
ADRIENNE RICH
WEDNESDAY, FEBRUARY 4, 1998
Arienne Rich is one of the most highly acclaimed poets of the century. Her poetry is well known for its unique blend of public and personal, artistic and political. Her indomitable voice champions the causes of the underrepresented, isolated, marginalized, and invisible-in short, the oppressed. Her commitment to the integrity of her muse became a matter of public speculation last July when she declined the National Medal for the Arts claiming, "My concern for my country is inextricable from my concern as an artist. I could not participate in a ritual that would feel so hypocritical to me."

Her life as a poet has been long and distinguished ever since she won the Yale Younger Poets Award at the age of twenty-one. Since that award and the publication of her first book, she has been awarded the Tanning Award for Mastery in the Art of Poetry, the National Book Award, the Ruth Lilly Poetry Prize, the Common Wealth Award in Literature, a MacArthur Fellowship, and two Guggenheims. Rich is the author of more than fifteen volumes of poetry, including Driving into the Wreck: Poems 1971-1972 (1973), The Dream of a Common Language 1974-1977 (1978), The Fact of a Doorframe: Poems Selected and New 1950-1984 (1994), Time 's Power: Poems 1985-1988 (1989), An Atlas of a Difficult World: Poems 1988-1991 (1995), and Dark Fields of the Republic: Poems 1991-1995 (1995). She has also authored four books of nonfiction prose, including Of Woman Born: Motherhood as Experience (1977) and Institution and What is Found There: Notebooks on Poetry and Politics (1993).

This evening of poetry by Adrienne Rich is jointly sponsored by the Marian Miner Cook Athenaeum and the Department of English at Claremont Graduate University, to inaugurate its M.A. degree in literature and creative writing.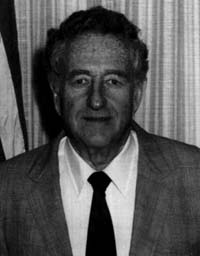 China and the U.S.: A Relationship Marked by Misperception
BURTON LEVIN
THURSDAY, FEBRUARY 5, 1998
Sino-American relations have been characterized by wide swings between friendship and hostility. What accounts for the apparent high degree of emotionalism that influences U.S. attitudes and policy toward China? Where does the relationship between these major powers now stand and what are the problems and promises for the future? Ambassador Burton Levin, Freeman Foundation Visiting Scholar in Asian Affairs, will be joining the Athenaeum to address these important issues in Sino-American relations in a lecture sponsored by the Keck Center for International and Strategic Affairs.

Ambassador Levin, a former foreign service officer, has held numerous high-ranking diplomatic appointments in Asia, including director of the Office of Taiwan Affairs, Deputy Chief of Mission in Thailand, Consul General in Hong Kong, and ambassador to Burma. Trained as a Chinese-language and Chinese-area specialist, Levin is widely considered a premier expert on Sino-American relations. Currently a director of the Mansfield Foundation and a member of the Council for the Johns Hopkins University-Nanjing University Center for Chinese and American Studies, Ambassador Levin has joined the CMC faculty for the spring semester to teach a special seminar entitled Topics in U.S. Relations with Asia.

Please join the Athenaeum and the Keck Center for International and Strategic Studies for what should be an Interesting and informative discussion with this distinguished scholar.