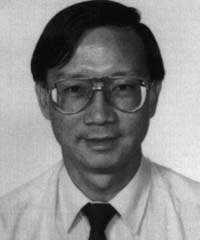 Freedom of the Press in Hong Kong: Before and After 1997
KENNETH WAI-YIN LEUNG
WEDNESDAY, JANUARY 28, 1998 12:15 p.m.
The year 1997 will be remembered as a historic year in Sino-British relations, as China regained sovereignty over Hong Kong. Under the terms of the transfer agreement, the Sino-British Joint Declaration, Hong Kong was incorporated as a Special Administrative Region of the People's Republic of China. While economic continuity has been assured by the Chinese government, civil liberties, including freedom of the press, have entered a period of transition.

Continuing its year-long series of speakers on the status of Hong Kong, the Keck Center for International and Strategic Studies is proud to host a presentation by Dr. Kenneth Wai-Yin Leung, senior lecturer in the Department of journalism and Communication and director of the Office of International Studies Programs at the Chinese University of Hong Kong.

Leung, a leading expert on the role of the media in Hong Kong and China, received his doctorate in international communication and research methods from the University of Minnesota and has published informative and insightful works of scholarship which address freedom of the press and self-censorship by the Hong Kong Press since the joint declaration came into effect.

A buffet lunch will be served at 11:45 a.m. Dr. Leung will speak at 12:15 p.m. You are welcome to join the Athenaeum for the opportunity to meet and discuss the critical issue of freedom of the press with this distinguished guest of the Keck Center for International and Strategic Studies.