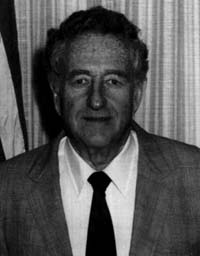 China and the U.S.: A Relationship Marked by Misperception
BURTON LEVIN
THURSDAY, FEBRUARY 5, 1998
Sino-American relations have been characterized by wide swings between friendship and hostility. What accounts for the apparent high degree of emotionalism that influences U.S. attitudes and policy toward China? Where does the relationship between these major powers now stand and what are the problems and promises for the future? Ambassador Burton Levin, Freeman Foundation Visiting Scholar in Asian Affairs, will be joining the Athenaeum to address these important issues in Sino-American relations in a lecture sponsored by the Keck Center for International and Strategic Affairs.

Ambassador Levin, a former foreign service officer, has held numerous high-ranking diplomatic appointments in Asia, including director of the Office of Taiwan Affairs, Deputy Chief of Mission in Thailand, Consul General in Hong Kong, and ambassador to Burma. Trained as a Chinese-language and Chinese-area specialist, Levin is widely considered a premier expert on Sino-American relations. Currently a director of the Mansfield Foundation and a member of the Council for the Johns Hopkins University-Nanjing University Center for Chinese and American Studies, Ambassador Levin has joined the CMC faculty for the spring semester to teach a special seminar entitled Topics in U.S. Relations with Asia.

Please join the Athenaeum and the Keck Center for International and Strategic Studies for what should be an Interesting and informative discussion with this distinguished scholar.