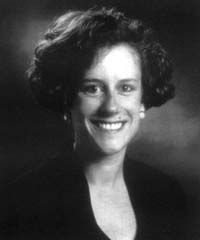 Mexico After the National Elections of '97: Neither Heaven nor Hell
DENISE DRESSER
MONDAY, FEBRUARY 23, 1998
In the presidential elections of 1988, Mexican voters, probably the majority, gave notice that they would no longer accept the power and alleged abuses of the long-dominant political party, PRI, by voting against it. The PRI candidate, Carlos Salinas, was declared victor, but charges of fraud in the tabulating of votes were strong and widely based. Shocking events in 1994-a rebellion in Chiapas, the assassination of the PRI presidential candidate, the beginning of another financial crisis (several had occurred in the 70s and 80s)-set the scene for renewed demands for democratic elections and elimination of alleged abuses by PRI.
Elections in 1997 saw large numbers of PRI congressional candidates defeated and a member of a new party, Cuauhtemoc Cardenas of PRD (the Democratic Revolutionary Party), was elected as mayor of the Federal District (Mexico City). Many analysts think that from his highly important office, Cardenas will be launched into the presidency in the year 2000.
Dr. Dresser's talk will analyze the 1997 elections as a starting point for examining the main trends shaping Mexican politics and society today, including the demise of PRI, the renaissance of the Mexican left, the new role of the media, the empowerment of Congress, and the Chiapas crisis.
Denise Dresser is a professor of political science at the Instituto Tecnologico Autonomo de Mexico (ITAM) and has also taught at Georgetown University. She received her Ph.D. from Princeton University. Dr. Dresser has been a visiting research fellow at the center for U.S.-Mexican Studies, University of California, San Diego; and a senior visiting fellow at the Inter-American dialogue in Washington, D.C.
Dresser is the author of
Neopopulist Solutions to Neoliberal Problems: Mexico 's National Solidarity Problem
(1992) and of numerous articles on Mexican politics and U.S.-Mexico relations. She writes a political column for the Mexican newspaper
Reforma
and is the host of the political talk show
Entre Versiones
on Mexican television. She is also a regular contributor to the editorial page of the
Los Angeles Times
and
The Globe and Mail
.
Please join the Athenaeum and the Keck Center for International and Strategic Studies for this lecture on vital events in Mexico.