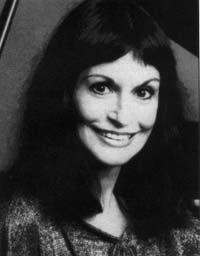 A Concert With Comment
BERENICE LIPSON-GRUZEN
TUESDAY, MARCH 24, 1998
Benice Lipson-Gruzen has been acclaimed by audiences and critics alike as a virtuoso pianist of extraordinary sensitivity and emotional range who creates an exceptional rapport with her audiences. The New York Times has described her performance as "exhilarating" and "memorable," and commented that her performance represented "a well-nigh ideal combination of virtues."

Born in New York and a first-prize winner by the age of thirteen, Ms. Lipson-Guzen has performed in major concert halls in North America, Europe, and Asia, and recently earned a place in music history when she became the first Western artist to record with an orchestra from China, the result of an invitation by the Beijing Central Philharmonic and its principal guest conductor, David Gilbert.

In addition to her degrees and training in music, Lipson-Gruzen has also earned advanced degrees in anthropology and psychology. Her piano teachers include Sascha Gorodnitzky, Andre Singer, and Arminda Canteros, a student of Walter Gieseking. In addition to her performing and recording, Lipson-Gruzen has also recently branched out into television, where she recently made her debut with a program featuring the life and music of Chopin.

Her performance at the Athenaeum will include the works of Mozart, Beethoven, and Chopin, and is entitled "Concert with Comment" because of her practice of introducing each musical piece with background information on the composers and the particular piece. This concert is part of the Stotsenberg Chamber Music series, made possible by a generous gift from Ed and Dorothy Stotsenberg.