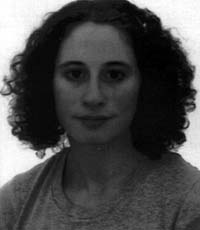 As They See It: Sexual Assault and Prevention
ALLYSON KURKER
MONDAY, MARCH 30, 1998
Sexual assault is not an issue that anyone likes to think or talk about. Yet this crime of silence affects thousands of high school and college students every year in epidemic proportions: before the age of 18, one in three girls and one in seven boys will be the victims of sexual assault or incest. And, according to Robin Warsaw's I Never Called It Rape (1988), every 21 hours, on each college campus, a rape occurs.

On the night of her graduation from high school, Allyson Kurker was sexually assaulted by a classmate. Only after she learned that her perpetrator had been expelled from college for another assault did Allyson find the courage to press criminal charges against him. Her case received national media attention when the administrators from her former high school rallied to his defense. Since then, Allyson has transcended the limits of victim and has become an activist by speaking to college and high school audiences.

Allyson graduated from Connecticut College in May 1997 with a B.A. in economics. She has postponed any graduate school plans or future career goals to continue speaking on this important issue. In November 1996, Allyson's efforts were recognized by the Massachusetts chapter of the National Organization for Women, who named her the recipient of their Woman of Courage Award, an honor reserved for those who have made ground-breaking efforts on behalf of women's rights and who have taken individual actions that serve as examples for others to follow.

You are welcome to join us for a lecture and discussion on this timely topic. Ms. Kurker's appearance is cosponsored by the Dean of Students at CMC.