Athenaeum Location
Print Newsletter
September 10, 1998
Vol. 14, No. 01
A MESSAGE FROM THE FELLOWS
JESSICA BRODY '99
TOM DAWSON '99
Tom Dawson and Jessica Brody, the 1998-99 Athenaeum Student Fellows, would like to welcome all new and returning members of the CMC community to the Athenaeum.

Dawson majors in government and economics. He spent this past summer researching charter schools and education reform at the Pacific Research Institute for Public Policy in San Francisco. This topic will also be the focus of his senior thesis.

Brody is a PPE (philosophy, politics, and economics) major. This summer, she interned at the Alliance for Children's Rights with the support of a CMC Community Service Grant. Brody also worked as the scholarship coordinator at United Friends of the Children. She will research emancipated foster youth for her thesis.

The Athenaeum strives to offer an eclectic mix of speakers and subjects, as well as encouraging dialogue. We welcome your suggestions and feedback.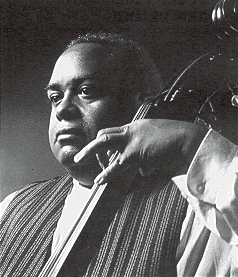 Drummond Plays Drummond: A Concert of Original Works
RAY DRUMMOND '68, bass
CRAIG HANDY, saxophone
PAUL NAGEL, piano
SHERMAN FERGUSON, drums
THURSDAY, SEPTEMBER 10, 1998
Internationally acclaimed bassist, composer, and Arabesque recording artist Ray Drummond is Artist-in- Residence for the 41st Annual Monterey Jazz Festival this month, where he will premiere a commissioned suite. "My writing comes from a couple of streams," explains Drummond. "It's as if they're two separate types of music that on the surface don't appear complementary: neo-bop and a percussive Afticanized style." Drummond notes that he wasn't fully aware of how strong the African component of his music was until he worked with famed percussionist Mor Thiam. "He's not rigid like many African-based musicians. His loose approach to traditional beats led me into a serious process of self-discovery where the unconscious became the conscious," states Drummond.

During his junior year at CMC Drummond was elected student body president. An activist on campus, he wrote his senior thesis on "Black Power and the Rise of Cultural Imperialism." Drummond, along with a handful of student musicians and jazz enthusiasts in Claremont, founded the "Jazz Society." Following graduation, Drummond attempted to combine careers as business executive by day and jazz musician at night but eventually realized that jazz was his calling. Based in New York for the past 21 years, Drummond is constantly in demand and has earned the reputation as one of the finest bass players in the world.

Drummond has previously performed at the Athenaeum to large and appreciative audiences. On this occasion he has assembled a quartet of distinguished jazz musicians to present a concert of original compositions-a rare and wonderful opportunity that you won't want to miss.

Dinner reservations are for CMC persons only. The performance at 6:45 p.m. is open to all.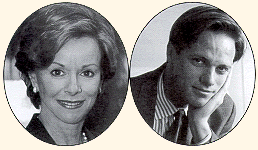 Foster Care: Shelter of Last Resort
NANCY DALY RIORDAN
ANDREW BRIDGE
MONDAY, SEPTEMBER 14, 1998
Currently, in the United States, approximately 600,000 children are growing up in foster care. In Los Angeles County alone, more than 70,000 minors are currently under the protection of the Department of Children and Family Services. These children are among the most needy in our society, having suffered from abuse, neglect, and/or abandonment. Nevertheless, the system meant to protect them frequently cannot provide for their needs.

Fortunately, foster youth have Nancy Daly Riordan and Andrew Bridge to advocate on their behalf and to ensure that the well-being of children is of primary concern.

Riordan is an effective and prominent leader in the area of child welfare. She founded United Friends of the Children, an organization which assists children in foster care and offers scholarships and other services to them when they emancipate at age 18. She has also helped shape local, state and federal child welfare legislation.

Bridge serves as the Executive Director of the Alliance for Children's Rights, the only nonprofit organization dedicated to providing legal assistance to children in poverty in Southern California. In his current position, Bridge works to reform child welfare policy and practice and will help finalize more than 1,000 adoptions of foster children this year.

During their Athenaeum presentation, Riordan and Bridge will offer a critique of the current child welfare system and discuss necessary reforms. They will also explain the need to replace the instability of foster care with permanent families and homes.

This program is the first in the Athenaeum series America's Children.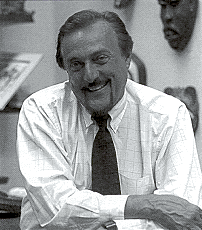 Phi Beta Kappa Visiting Scholar
The Psychology of Evil
PHILIP ZIMBARDO
TUESDAY, SEPTEMBER 15, 1998
Philip Zimbardo is the archetypal teacher/scholar on the Stanford University campus. After more than 120 research publications and 20 textbooks, psychology professor Zimbardo says he still has so much to write that he would have to retire from teaching to get it all done.

Zimbardo has won more than 24 awards, including seven outstanding teaching awards, the most recent in spring of 1995. Furthermore, he has taught more students, for more credits, in a greater variety of courses, than any other professor in Stanford's history.

Zimbardo graduated with honors from Brooklyn College in 1954 and received his master's and doctorate degrees from Yale University. He began teaching at Yale in 1958 and in 1961 moved to New York University. He has been at Stanford University for the last 27 years.

Since 1970 Zimbardo has been director of the University's Social Psychology Graduate Research Training Program. He is the founder and codirector of the Shyness Clinic/Shyness Institute, and has also written a 26-part video teaching series called Discovering Psychology, which was aired on PBS (1990).

In addition to his shyness studies, he is best known for his work on the psychology of evil: ways in which good people can be seduced into doing something evil.

During the 1998-99 academic year, the Athenaeum will be hosting a lecture series entitled "Integrity, Commitment, Achievement" which will focus on the importance of character education to the individual, and to society. Professor Zimbardo will inaugurate this series with his lecture "The Psychology of Evil"- with an eye toward good character development.

Please join the Athenaeum and CMC's chapter of Phi Beta Kappa for what promises to be a provocative lecture and discussion by an outstanding teacher and scholar.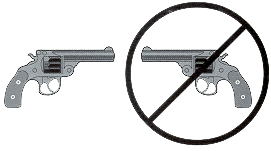 More Guns, Less Crime: Understanding Crime and Gun Control Laws
JOHN LOTT
LUIS TOLLEY
WEDNESDAY, SEPTEMBER 16, 1998
Few issues in contemporary American politics are as divisive as gun control. When does government's desire to protect and defend citizens interfere with the Second Amendment to the U.S. Constitution: which states that "the right of the people to keep and bear arms shall not be infringed"? This question reverberates throughout many discussions of public policy today. California Senator Barbara Boxer is a champion of the Brady Bill and has made gun control a central feature of her reelection campaign this year. Dianne Feinstein, California's other senator, was a key sponsor of the assault weapons ban. The debate has also reared its head in the California governor's race, where Democratic nominee Gray Davis has attacked Republican Dan Lungren for failing to enforce the state's strict gun control laws as attorney general.

On the other side, gun ownership advocates accuse detractors of seeking an easy solution to crime, while trampling on the Constitution in the process. The solution to crime, they allege, does not lie in drafting antigun legislation.

The debate persists. The Athenaeum contributes to this discussion by inviting two noted experts from opposing sides of the argument. John Lott's name and face should be familiar. He has appeared in and on a variety of different media outlets, from the editorial pages of The Wall Street Journal to NBC's Today. His recent book More Guns, Less Crime: Understanding Crime and Gun Control Laws (1998), has been praised as an insightful look at the fallacy and inadequacy of gun control laws, and derided by others who claim Lott's ideas are dangerous, and his facts misleading. He is the John M. Olin Fellow of Law and Economics at the University of Chicago Law School.

Luis Tolley joined Handgun Control Inc. and the Center to Prevent Handgun Violence in 1987. He led the successful California statewide effort to ban assault weapons, require handgun safety training courses, and strengthen the background check for gun buyers. Tolley has a heightened interest in reducing the threat of gun violence and helping build a community free from the pain of gun violence. He is a former Peace Corps volunteer and graduate of Oberlin College.

Please join the Athenaeum for what promises to be a heated and passionate debate, exploring the limits of law and regulation.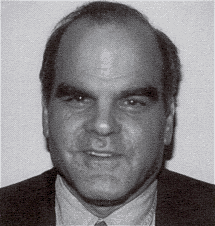 The Magic Touch in Mexican Politics: Is Democracy Really Around the Corner?
RODERIC Al CAMP
THURSDAY, SEPTEMBER 17, 1998
One of CMC's new faculty members, Government Professor Roderic Camp is an expert in Mexican politics. Prior to coming to Claremont this year, Camp had been on the faculty at Tulane University, where he won the Excellence in Undergraduate Teaching Award in 1997. He has been a visiting professor at the Colegio de Mexico and the Foreign Service Institute, and has carried out research at the Woodrow Wilson Center for International Scholars at the Smithsonian Institution. Camp has received a Fulbright Fellowship on three occasions, as well as a Howard Heinz Foundation fellowship for research on Mexico. He is contributing editor to the Library of Congress and the Handbook of Latin American Studies (1991). Camp also serves on the Editorial Board of Mexican Studies, and is a frequent consultant to The New York Times, The Wall Street Journal, National Public Radio, and the BBC. The author of several articles and books, his most recent work, Crossing Swords: Politics and Religion in Mexico, was published in 1997.

Camp will elaborate on some of his work as the director of the Hewlett Foundation's project on "Democracy Though Latin American Lenses." Camp's address will focus on prospects for democratic reform in our neighbor to the south. One of the defining forces in shaping this reform experience is the set of citizen values unique to Mexico. These values help explain the characteristics which condition the Mexican political process today. Camp will explain how these qualities foment and obstruct a democratic path. Specifically, as Mexico moves toward a competitive electoral democracy for the first time in seventy years, we can obtain a sense of how individual Mexicans-and to some extent how their values-compare with Costa Ricans, long considered the ideal democratic polity in the region. Please join the Athenaeum as Professor Camp details the results of a major survey addressing this sensitive and timely issue.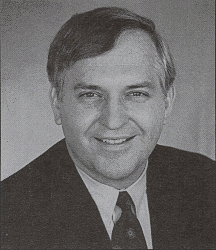 The Scandal Presidency and Its Consequences
PAUL GIGOT
MONDAY, SEPTEMBER 21, 1998
Paul Gigot is one of today's most renowned political commentators. A member of The Wall Street Journal's editorial board, Gigot writes his weekly column, Potomac Watch, on timely events within the Beltway. Since 1994, he has become a familiar face on the PBS News Hour by providing his opinion on a host of contemporary political issues and by becoming one of their main analysts. Gigot also appears periodically on NBC's Meet the Press and CNN's Late Edition.

Gigot has been with the Journal since 1980, when he joined the paper's Chicago bureau. In 1982, he moved to Hong Kong to cover and report on Asia. In 1984, Gigot became the first editorial page editor of The Wall Street Journal Asia, contributing commentary to the U.S. and Asian editions of the Journal. That same year, he won an Overseas Press Club Award for his coverage of the Philippines. From 1986 to 1987, he served as a White House Fellow in the White House and the Treasury Department. Gigot has also written for the Far East Economic Review in Hong Kong, and The National Review in New York. Gigot is a summa cum laude graduate of Dartmouth College, where he was chairman of the daily student newspaper.

As the first participant in the Athenaeum's Politics 1998 series, Gigot will speak on "The Scandal Presidency and Its Consequences," elaborating on the fallout in this year's elections and beyond.

Please come to the Athenaeum to meet one of Washington's premiere reporters and prognosticators, who will analyze the President's problems and their impact on national electoral politics.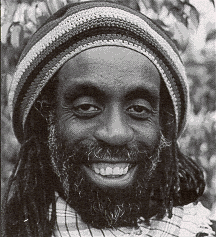 The Hayes Strategy for a National Plan
TED HAYES
TUESDAY, SEPTEMBER 22, 1998
Known far and wide as an articulate advocate for the homeless in Los Angeles, Hayes has attracted both national and international attention for his exciting and innovative approaches to solving the problems of both homeless adults and inner city youths. CMC became involved with Hayes in spring 1997 when Professor Harvey Wichman and his Environmental Psychology class did a study of the Dome Village which was founded by Hayes. The class produced a documentary video about the village and reported their findings in a symposium at the convention of the Western Psychological Association this past spring.

Hayes grew up in Georgia where an atmosphere of spirituality with a strong sense of social justice nourished his passion for the well-being of all people. Upon witnessing the plight of the homeless in a tent city in Los Angeles in the winter of 1984, Hayes voluntarily left his comfortable life and joined the homeless to work with them on their behalf.

Hayes believes that caring for the homeless people in missions or traditional shelters is not the best way to return them to self-sufficiency. He believes that each person needs a place that is his or her own territory. To that end, Hayes enlisted private finding to develop a community of low-cost dwellings based on the geodesic dome designed by Buckminster Fuller. This unique community for the homeless is located on the edge of downtown Los Angeles and provides a nurturant temporary environment to help the homeless return to productive lives in the community.

This year, Hayes brought his idea for providing suitable living environments for all Americans to President Clinton and the Department of Housing and Urban Development. Hayes's goal is to convince the President to support a National Homeless Plan to help eradicate homelessness in the United States. During his lecture at the Athenaeum, Hayes will outline this plan and discuss the plight of the homeless worldwide.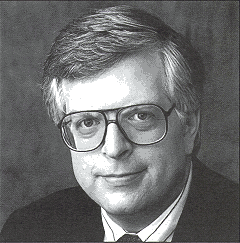 The Assault on Personal Responsibility
DENNIS PRAGER
WEDNESDAY, SEPTEMBER 23, 1998
Dennis Prager is an amazingly gifted man and moralist whose mission in life has been crystallized- "to get people obsessed with what is right and wrong. "

-The Los Angeles Times

Writer, lecturer, and author Dennis Prager is one of America's most respected radio talk show hosts and commentators. He has been broadcasting on KABC Radio since 1982, from noon to 3:00 p.m. daily. A fiercely independent man, Prager's opinions on human relations, child rearing, and sex differences are as engaging, and sometimes controversial, as his views on religion, international relations, and morality.

After graduating from Brooklyn College with a double major in anthropology and history, Prager studied Marxism for two years at the Russian Institute at Columbia University under Zbigniew Brezinski (who later served as foreign relations advisor to President Carter). Prager was appointed by President Ronald Reagan as a delegate to the Vienna Review Conference on the Helsinki Accords. A true Renaissance man, he is also an amateur musician. He periodically conducts orchestras, and through his writings and broadcasts has introduced classical music to vast numbers of people.

Prager's most recent book, Happiness Is A Serious Problem: A Human Nature Repair Manual, was published last February by Harper Collins and immediately appeared on the Los Angeles Times best-seller list. He has also coauthored two major works on Judaism: The Nine Questions People Ask About Judaism (1981), now in six languages, and Why the Jews? The Reasons for Anti-Semitism (1983), regarded by many as the most persuasive explanation of anti- Semitism written.

Prager's lecture is part of the Athenaeum series Integrity, Commitment, Achievement.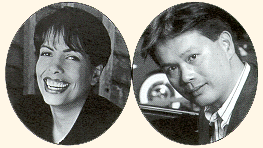 George Gershwin Centenary Celebration: "Who Could Ask For Anything More?"
GINA ECKSTINE, vocals
HAO HUANG, piano
RICH EAMES, piano
THURSDAY, SEPTEMBER 24, 1998
We got rhythm, we got music! We got some rollicking good times, a vocalist to the manner born, and a piano man with the "chops" to serve up a musical feast befitting a great American original-all by way of celebrating George Gershwin's 100th birthday. The Gould Center for Humanistic Studies proudly features singer Gina Eckstine and pianist Hao Huang in the third program of its American Composers series.

Born September 26, 1898, in Brooklyn to Russian-Jewish immigrants, Jacob Gershowitz (later George Gershwin) began his musical career as a song-plugger in Tin Pan Alley. In his teens he began to write his own songs, producing his first hit in 1918 with Swanee. Often "Sullivan-Gilberting" (as Ring Lardner put it) with his brother Ira, Gershwin composed, between 1919 and 1933, a succession of popular works for the musical stage, including Lady Be Good! (1924), Strike Up the Band (1927), Funny Face (1927), and Of Thee I Sing (1931). The pinnacle of this unique collaboration was Porgy and Bess (1935), a folk opera influenced by African- American idioms. Throughout this spectacular run, Gershwin turned his melodic gifts and pianistic talents toward creating a synthesis between jazz and classical traditions. This devotion to "serious" composition resulted in such masterworks as Rhapsody in Blue (1924), the Piano Concerto in F (1925), and the tone poem An American in Paris (1928).

Gina Eckstine began her singing career at the age of seven, performing with her father, legendary jazz singer Billy Eckstine. Since then she has shared the stage with such jazz giants as Count Basie and Sammy Davis. Eckstine has thrilled audiences from Los Angeles to London with her distinctive and powerful voice, striking stage presence, and versatility. She has performed in all the major hotels and casinos in Las Vegas and Lake Tahoe, at the Wolftrap Jazz Festival, and on The Tonight Show.

A winner of the Van Cliburn Piano Award, Hao Huang has studied with notable pianists Gilbert Kalish and Charles Rosen, served on juries of national and international piano competitions, and made four overseas tours as a United States Information Agency Cultural Ambassador. Huang is a member of the faculties of Scripps College and Claremont Graduate University.