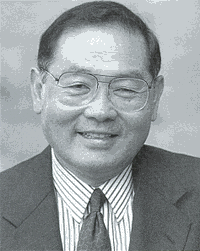 Japanese Security Policy
DANIEL OKIMOTO
MONDAY, NOVEMBER 2, 1998, 12:30 p.m.
The Keck Center for International and Strategic Studies is pleased to sponsor a luncheon speech by Professor Daniel I. Okimoto on November 2, 1998. He will discuss "Japanese Security Policy."

Okimoto is a leading specialist of Japanese security policy, especially U.S.-Japan military relations. A graduate of Princeton University and University of Michigan, Okimoto is a professor of political science and director emeritus of the Asia/Pacific Research Center at Stanford University. Okimoto has authored, edited, or coedited a large number of books and monographs, including Japan America Security Alliance: Prospects for the 21st Century (1998), and The Political Economy of Japan: The Changing International Context (1988).

The luncheon will begin at 12:00 noon and Professor Okimoto will speak from 12:30 p.m. until 1: 10 p.m.