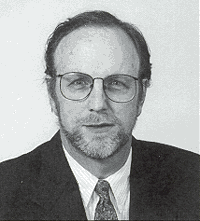 Chinese Security Policy
MICHAEL SWAINE
TUESDAY, NOVEMBER 10, 1998 12:30 p.m.
The Keck Center for International and Strategic Studies is sponsoring a luncheon with Dr. Michael Swaine, where he will deliver the second lecture in the series on International Security Issues.

Widely recognized as an outstanding analyst of China's contemporary military affairs, Swaine will discuss Chinese security policy. He is a senior political scientist in international studies at RAND in Santa Monica and research director of the RAND Center for Asia-Pacific Policy (CAPP). Prior to joining RAND in 1989, Swaine was a consultant in the business sector, a postdoctoral fellow at the Center for Chinese Studies at UC Berkeley, and a research associate at Harvard University.

Swaine holds a Ph.D. from Harvard and a bachelor's degree from George Washington University. His recent writings include The Role of the Chinese Military in National Security Politymaking (revised edition, 1998); China: Domestic Change and Foreign Policy (1995); The Modernization of the Chinese People ~ Liberation Army: Prospects and Implications for Northeast Asia (1994); and The Military and Political Succession in China: Leadership, Institutions and Beliefs (1992).

Lunch begins at 12:00 noon and Dr. Swaine will speak at 12:30 p.m.