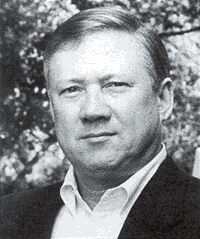 The Military Situation in Russia with Emphasis on Air Power
BENJAMIN LAMBETH
TUESDAY, NOVEMBER 17, 1998 12:30 p.m.
For the final lecture in the series International Security Issues, the Keck Center for Strategic Studies is hosting a luncheon with Dr. Benjamin Lambeth, a senior staff member at RAND. A civil-rated pilot, Lambeth has flown in more than thirty-five different fighter, attack, and jet trainer aircraft types with all of the U.S. Air Force, Navy, and Marine Corps tactical air arms, as well as with eight foreign air forces. In 1989, he became the first U.S. citizen to fly the Soviet MiG-29 fighter and was the first Westerner invited to fly a combat aircraft of any type inside Soviet airspace since the end of World War II. He has since flown the Su-27, MiG-23, and MiG-21 in Russia.

Lambeth graduated from the University of North Carolina and received his doctorate from Harvard University. Before joining RAND in 1974, he served as a senior analyst in the Central Intelligence Agency. Lambeth has written some six dozen articles and monographs on Soviet and Russian military affairs, air power, and other defense matters. In addition, Lambeth has authored two forthcoming books- Weakened Wings: Russia's Air Power in Crisis and The Maturation of American Air Power.

The luncheon will begin at 12:00 noon and Dr. Lambeth will speak at 12:30 p.m.