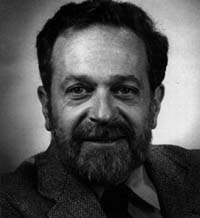 The Work of the Future
ROBERT REICH
TUESDAY, FEBRUARY 2, 1999
Robert B. Reich is University Professor and the Maurice B. Hexter Professor of Social and Economic Policy at Brandeis and its Heller Graduate School.

Before joining Brandeis he served as the nation's 22nd Secretary of Labor during President Bill Clinton's first term. In this capacity he led several groundbreaking initiatives to build the skills of American workers. The School-to-Work Opportunities Act, which the President signed into law in 1994, eases the transition from school to the world of work for the 75 percent of America's youth who do not graduate from college. Goals 2000 establishes a national system of skill standards to ensure that workers acquire the skills that employers demand. Under Secretary Reich the Family and Medical Leave Act was passed and implemented, and he was instrumental in raising the minimum wage for the first time since 1989. In addition to these new programs, Reich cracked down on unsafe worksites and worked to abolish sweatshops in the United States and eradicate child labor around the world.

Prior to his appointment as Secretary of Labor, Reich taught at Harvard University's John F. Kennedy School of Government. He also served in the Ford Administration as an assistant to the Solicitor General and in the Carter Administration as the head of the policy planning staff to the Federal Trade Commission.

Reich is the author of seven books, including The Work of Nations: Preparing Ourselves for 21st Century Capitalism (1991) and Locked in the Cabinet (1997), and more than 200 articles on the global economy, the changing nature of work, and the centrality of human capital.

Robert Reich's visit to Claremont is sponsored by the Res Publica Society of Claremont McKenna College and the Marian Miner Cook Athenaeum.