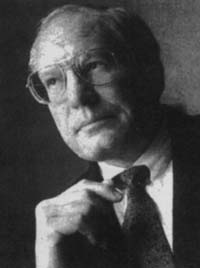 In the Name of the People: The Slaying of Thomas Thompson
GREG LONG '70 P'00, P'01
MONDAY, FEBRUARY 15, 1999
Los Angeles attorney and CMC alumnus Greg Long has had a long and prestigious career as a civil and trial lawyer. A partner at the Los Angeles firm Sheppard, Mullin, Richter & Hampton, Long has practiced before state and federal courts on a number of different cases. In addition, he has acted as an arbitrator for the Los Angeles Superior Court and has been active with the American Bar Association. He has also been a member of the Board of Trustees and Executive Committee of the Los Angeles County Bar Association.

Long was counsel for Tom Thompson during his long and much reported capital murder case. Long was asked to take over the case by a federal judge with respect to his federal habeus corpus proceedings that followed Thompson's conviction for capital murder in the Orange County Superior Court. For nine years, Long saw the case through many twists and turns. The district court overturned the murder conviction, only to have the charge reinstated on appeal. The federal circuit courts en banc ruling reversed the decision once more, but on appeal the U.S. Supreme Court by a 5-4 ruling reinstated the conviction shortly before Thompson was executed.

A 1970 graduate of CMC and a 1973 graduate of Harvard Law School, Long will speak on the tension between federal and state justice systems in the context of capital punishment cases. Please join us for Long's lecture on the slaying of Thomas Thompson. Dinner reservations are for CMC persons only.