Athenaeum Location
Print Newsletter
March 22, 1999
Vol. 14, No. 10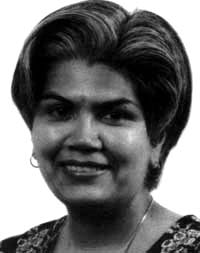 The Perils and Promise of Identity: Transformations of a Muslim Minority
TAZIM KASSAM
MONDAY, MARCH 29, 1999
Tazim Kassam, professor of South Asian religions at Colorado College, has studied Islam and Hinduism for nearly twenty years. She holds a bachelor's degree in philosophy and religion and a doctoral degree in the history of religion from McGill University in Montreal. She has also studied Hindustani music at the University of Bombay, India.

Currently, Kassam teaches courses on Islam, Hinduism, Women and Islam as well as on Bhakti poetry, drama and music in South Asian religions. She has authored a book entitled Song of Wisdom and Circles of Dance: Hymns of the Satpanth Ismaili Saint, Pir Shams (1995) and has published articles on various aspects of religion. She is working on her second book, The Liturgical Tradition of the Satpanth Ismaili Muslims.

Kassam's lecture will focus on the Ismaili Muslims, a minority within a minority in Islam. This community of fifteen million scattered around the world is diverse in race, language, and culture. A sect persecuted for centuries, the Ismalis exhibit an interesting history of self- representation and self-invention. Kassam will highlight some of these transformations and discuss the problems of identity with respect to recognition and survival.

Tazim Kassam will deliver the first annual L. J. Kutten Lecture in Philosophy and Religion, made possible through the generosity of L. J. Kutten '74.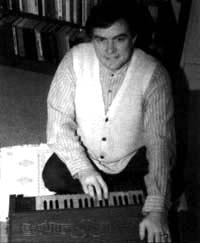 Sacred Music of India
GUY BECK
TUESDAY, MARCH 30, 1999
0ne of the first Americans to become proficient in North Indian Hindustani music, Guy Beck has been performing sacred Indian vocal music for over twenty years on college campuses and for national music conferences in India. His style combines Seniya (Tansen), Patiala, and Kirana Gharanas.

Beck studied at the Tansen Music College and under Pandit Arun Bhaduri of the Sangeet Research Academy in Calcutta. Beck also received a master's degree in fine arts and a doctoral degree in South Asian religion from Syracuse University. He received a Fulbright grant to study Bhakti Sangit from 1992-1993 and currently teaches at the College of Charleston in South Carolina.

His recently released compact disc, Sacred Raga (1999), features selections in which Beck sings, chants, and plays a variety of instruments, including the tanpura, lute, kartals, and harmonium. Beck has published numerous articles on Indian devotional music, as well as a book, Sonic Theology: Hinduism and Sacred Sound (1993).

During his Athenaeum program, Beck will present slides and lecture on the history and development of North Indian music, including its sacred origins in temple worship, its instruments, and lineages of performers. He will also perform devotional songs in a variety of Ragas (melody patterns) and demonstrate several traditional instruments.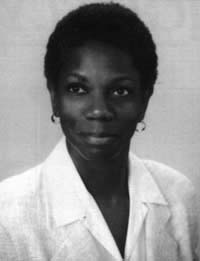 The Welfare State and the Idea of America
ELOISE ANDERSON
WEDNESDAY, MARCH 31, 1999
Eloise Anderson served for six years as Governor Pete Wilson's Director of Social Services. In that capacity, she oversaw a state department with over 4,500 employees and a budget of over $18 billion. She was responsible for implementing federal and state laws, as well as setting administrative policy on welfare grant levels and benefits, community care licensing standards, disability evaluation determination, and child welfare services. Anderson also oversaw a range of services for child and foster care in California, and assistance for aged, blind, and deaf persons.

Anderson has thirty years of experiences in dealing with social services. Prior to joining the Wilson administration, Anderson worked in state and county government in Wisconsin. She was administrator of the Division of Community Services for the Wisconsin Department of Health and Human Services. She also held senior positions at the Wisconsin Department of Employment Relations, the county executive's office in Dade County, and worked as a social work supervisor and community organizer. Currently, she is director of the Project for the American Family at the Claremont Institute in Sacramento.

Anderson's lecture at the Athenaeum will focus on her experiences inside state and local government with public policy, as it relates to social services. This lecture is sponsored by the Salvatori Center.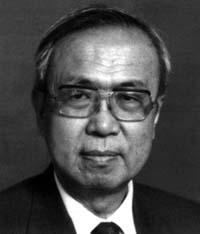 Chinese Policy Toward the United States
CHAOZHU JI
MONDAY, APRIL 5, 1999
LUNCH 11:45 a.m., LECTURE 12:15 p.m.
The Keck Center for International and Strategic Studies invites you to a luncheon address by Ambassador Chaozhu Ji. During his talk, Ji will review the evolution of U.S.-China relations since President Nixon's visit to China in 1972, and discuss a number of salient issues-such as human rights, trade disputes, and Taiwan-between China and the United States.

Ambassador Ji attended Harvard University and Qinghua University in China. After joining the Chinese Ministry of Foreign Affairs in the early 1950s, he took part in a number of international negotiations during the Korean War, at the Geneva Conference (1954), and at the Banding Conference (1955). He served as an assistant to Chairman Mao Zedong and Premier Zhou Enlai, playing an important role in President Nixon's China visit and President Carter's decision to normalize diplomatic relations between China and the United States. Ji served as Minister Counselor at the Chinese Embassy in the U.S., Ambassador to the United Kingdom, and Under-Secretary-General of the United Nations (1991-1996).

Please join the Keck Center and the Athenaeum in welcoming this distinguished diplomat to CMC. Lunch will be served at 11:45 a.m. and Ambassador Ji will speak at 12:15 p.m.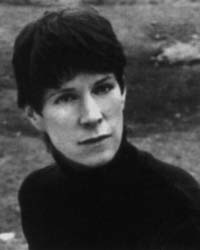 Poet Reads From Her Work
CHASE TWICHELL
MONDAY, APRIL 5, 1999 4:00 p.m.
The death of nature and the birth of the meditative self are themes of Chase Twichell's two most recent collections of poems, The Ghost of Eden (1995) and The Snow Watcher (1998). Audacious and beautiful, her poems focus on the vanishing wilderness of the Adirondacks in upstate New York. It is a world inhabited by the fox, the bear, and the fishercat. One is rabid, another dead, the third a life-sustaining dream. The "ghost" is our disinherited Eden and the author's self from whom the elegy for this lost world is wrenched. With continued audacity and rawness, Twichell continues her journey into the self, moving from west to east in her process of meditation that often startles as it breaks through the barriers we inhabit.

Chase Twichell's previous books of poetry are Northern Spy, The Odds (1986), and Perdido (1999). Individual poems of hers have appeared in The Georgia Review, The New Yorker, New England Review, The Paris Review, and the Yale Review. A recipient of the Di Castagnola Award from the Poetry Society of America, she lives near Keene, New York, and part of the year in Princeton, New Jersey, where she has taught at Princeton University.

Please join us for this reading at 4:00 p.m. in the Childs Lounge of the Athenaeum, followed immediately by a reception. No reservations are needed to attend.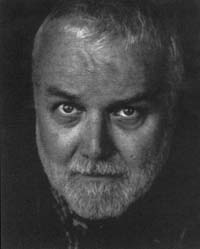 Cloudsplitter
RUSSELL BANKS
MONDAY, APRIL 5, 1999
John Brown became the first deliberate white terrorist in American history when he calmly executed five pro-slavery civilians in order to "spread terror." And at Harper's Ferry he sacrificed two of his sons as well. Russell Banks's monumental novel Cloudsplitter (1998) explores the mystery of terror at the heart of John Brown and of America through the gripping narrative of his son, Owen, the only one of three brothers to escape. Banks's stunning novels represent a remarkable odyssey of one writer coming to terms with the ever-present conflicts at the heart of American life: generations, races, and classes. Daring to go into the bleak and sometimes violent worlds of rural, middle-class America, Russell Banks's fiction has explored the heart of American consciousness as it drifts into the new millennium.

Two of his most recent novels, Affliction (1989) and The Sweet Hereafter: A Novel (1991), have been made into major motion pictures. Continental Drift (1988) explores the collision of worlds in American life and Rule of the Bone: A Novel (1995) is an original contribution to that great tradition of American journeys that includes Huckleberry Finn (1885) and Catcher in The Rye (1951).

Banks was born in Newton, Massachusetts in 1940 and raised in the small town of Barnstead, New Hampshire. He studied at Colgate and then at the University of North Carolina at Chapel Hill. Banks lives most of the year near Keene, New York. He has been the Howard G. B. Clark University Professor at Princeton University. Please join us for a reading from one of our greatest contemporary novelists.

This reading is part of the series The Great American Epic.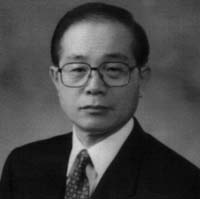 Asian Financial Crisis and Korean Security Issues
CHONG-HA YOO
TUESDAY, APRIL 6, 1999
The Keck Center for International and Strategic Studies is pleased to sponsor a lecture by Ambassador Chong-Ha Yoo, one of the most distinguished senior diplomats of the Republic of Korea. During his Athenaeum lecture, Ambassador Yoo will discuss the recent development of financial difficulties in Asia, its implications to the global economy, and its effects on the security issues of the Korean Peninsula.

Ambassador Yoo is the Freeman Visiting Professor of Asian Affairs at Claremont McKenna College and teaches a class on "The Pacific Rim and the United States." As a career diplomat, he served as South Korean Ambassador to the United Nations and to the European Union, and as Vice Minister and Minister of Foreign Affairs (1996-1998). He also worked as Senior Assistant for National Security and Foreign Policy to the President. As Foreign Minister, he was deeply involved in formulating South Korea's responses to its financial crisis.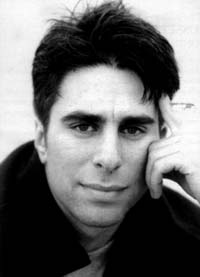 Act Now, Apologize Later
ADAM WERBACH
WEDNESDAY, APRIL 7, 1999
At age twenty-three, Adam Werbach became the youngest president of the Sierra Club, one of the oldest and most respected environmental organizations in the United States. Even at this young age, Werbach was already an experienced environmental activist. At age eight in response to a Sierra Club mailing, he circulated a petition among his second grade class to dismiss Ronald Reagan's Secretary of the Interior, James Watt. As a high school student, Werbach founded the Sierra Club's national student program, the Sierra Student Coalition (SSC). Under his leadership the student organization grew to 30,000 members and helped create the largest national park in the lower forty-eight states.

As Sierra Club President, Werbach attempted to capitalize on his youthfulness while continuing the political activism of the organization. The membership has grown to 600,000 and the average member age has fallen from forty-seven to thirty-seven. Werbach has also worked to recruit a new generation of activists by spreading the Sierra Club's message via popular music and the Internet.

Werbach is often considered one of the most influential people of his generation. Vice President Al Gore remarked, "Adam Werbach is proving what many of us have believed all along. Young people do care, they are involved, and they are already making a difference." When Werbach is asked if his age disadvantages him, he replies, "Yes, I'm much too old for this job. I was a far better activist when I was eighteen."

Adam Werbach is the final speaker in the Athenaeum series Global Environmental Issues sponsored by the Roberts Environmental Center.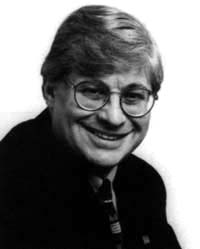 The Power of Character: Prominent Americans Talk about Life, Family, Work, Values, and More
MICHAEL JOSEPHSON
THURSDAY, APRIL 8, 1999
Before entering the arena of ethics and character development, Michael Josephson had successful careers in business, law, and education. In 1996 he was awarded the America's Award for Integrity by former President Ronald Reagan. In 1985 Josephson founded the Joseph and Edna Josephson Institute of Ethics where he currently serves as president. Through the Institute, he founded the Character Counts Coalition, a partnership of over 275 leading national and regional educational and youthserving organizations that reach over 40 million young people. The Coalition has been a major force in combating youth violence, irresponsibility, and dishonesty by stressing the development of character.

Josephson is a much sought-after lecturer on ethical issues. A graduate of UCLA and UCLA Law School, he was a law professor with an academic career spanning over 20 years. During that time, he was founder and CEO of a publishing company and a national chain of bar preparation courses. Josephson has been profiled in Time, The Wall Street Journal and the Los Angeles Times. He has a daily radio commentary in southern California and has appeared on ABC's Primetime Live, Nightline, and PBS's Bill Moyer 's World of Ideas.

In his visit to the Athenaeum, Josephson will also discuss his recent book, The Power of Character: Prominent Americans Talk about Life, Family, Work, Values, and More (1998).

Michael Josephson's lecture is part of the Athenaeum series Integrity, Commitment, and Achievement.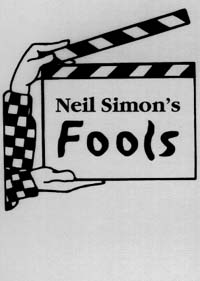 Dinner Theater
Fools by Neil Simon
Fifteen Minute Hamlet by Tom Stoppard
Thursday-Saturday April 1-3, 1999
DINNER AND PLAY 6:00 p.m.

Under the Lights is proud to present the final dinner theater of the millennium. This year we are pleased to bring to you two plays for the same low price under the direction of Chris Rogers and Bergen Moe-Fishman.

We will begin the evening with Tom Stoppard's (Shakespeare in Love) Fifteen Minute Hamlet (1978). With an introduction by Shakespeare (Chris Rogers) himself, this fast forward view of the tragic tale invites us to investigate along with Hamlet, the marriage of his mother, Queen Gertrud (Drew Bloomingdale), to his uncle, Claudius (Brad Wease) and the avenging of his father's murder. The lovable Laertes (Blake Gottesman) and the fair Ophelia (Camille Griep) join Hamlet's troublesome Ghost of a father (Justin Shiroff), to recreate the tragic play into a comedy like you've never seen before.

To continue the evening, join us for Neil Simon's Fools (1982). Far away in the town of Kulyenchikov, the good Doctor Zubritsky (Tony Pennay) and his wife Lenya (Camille Greip) have sent for help to save their town. The villagers of the small town have been cursed with ignorance and their only hope lies in the education of the Zubritsky's daughter Sophia (Nikki Smythe). Leon Tolchinsky (Karl Kahn), a young schoolteacher, answers the doctor's request and with the unwitting help of Snetsky (Brad Wease), Slovitch (Justin Shiroff), Mishkin (Tom Dawson), Yenchna (Steve Grove), and the Magistrate (Blake Gottesman), vows to save Sophia, himself and the rest of the town from eternal ignorance. But can the evil Count Gregor (Chris Monjoy) ruin Leon and Sophia's plans or will love conquer all? There's only one way to find out. Join Under the Lights for the event of the season.

Seating will be festival style and is limited. Sign up as soon as possible, circling your first, second, and third choice of date. You will be contacted if your first choice reservation date is unavailable.