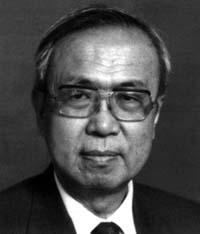 Chinese Policy Toward the United States
CHAOZHU JI
MONDAY, APRIL 5, 1999
LUNCH 11:45 a.m., LECTURE 12:15 p.m.
The Keck Center for International and Strategic Studies invites you to a luncheon address by Ambassador Chaozhu Ji. During his talk, Ji will review the evolution of U.S.-China relations since President Nixon's visit to China in 1972, and discuss a number of salient issues-such as human rights, trade disputes, and Taiwan-between China and the United States.

Ambassador Ji attended Harvard University and Qinghua University in China. After joining the Chinese Ministry of Foreign Affairs in the early 1950s, he took part in a number of international negotiations during the Korean War, at the Geneva Conference (1954), and at the Banding Conference (1955). He served as an assistant to Chairman Mao Zedong and Premier Zhou Enlai, playing an important role in President Nixon's China visit and President Carter's decision to normalize diplomatic relations between China and the United States. Ji served as Minister Counselor at the Chinese Embassy in the U.S., Ambassador to the United Kingdom, and Under-Secretary-General of the United Nations (1991-1996).

Please join the Keck Center and the Athenaeum in welcoming this distinguished diplomat to CMC. Lunch will be served at 11:45 a.m. and Ambassador Ji will speak at 12:15 p.m.