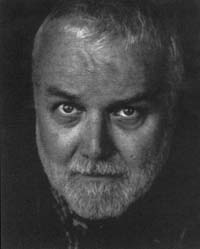 Cloudsplitter
RUSSELL BANKS
MONDAY, APRIL 5, 1999
John Brown became the first deliberate white terrorist in American history when he calmly executed five pro-slavery civilians in order to "spread terror." And at Harper's Ferry he sacrificed two of his sons as well. Russell Banks's monumental novel Cloudsplitter (1998) explores the mystery of terror at the heart of John Brown and of America through the gripping narrative of his son, Owen, the only one of three brothers to escape. Banks's stunning novels represent a remarkable odyssey of one writer coming to terms with the ever-present conflicts at the heart of American life: generations, races, and classes. Daring to go into the bleak and sometimes violent worlds of rural, middle-class America, Russell Banks's fiction has explored the heart of American consciousness as it drifts into the new millennium.

Two of his most recent novels, Affliction (1989) and The Sweet Hereafter: A Novel (1991), have been made into major motion pictures. Continental Drift (1988) explores the collision of worlds in American life and Rule of the Bone: A Novel (1995) is an original contribution to that great tradition of American journeys that includes Huckleberry Finn (1885) and Catcher in The Rye (1951).

Banks was born in Newton, Massachusetts in 1940 and raised in the small town of Barnstead, New Hampshire. He studied at Colgate and then at the University of North Carolina at Chapel Hill. Banks lives most of the year near Keene, New York. He has been the Howard G. B. Clark University Professor at Princeton University. Please join us for a reading from one of our greatest contemporary novelists.

This reading is part of the series The Great American Epic.