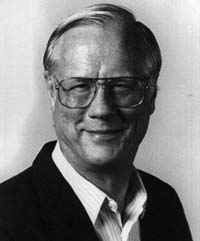 The Motivational Dimensions of Leadership: Power, Achievement and Affiliation
DAVID WINTER
WEDNESDAY, APRIL 28, 1999
David G. Winter is professor of Psychology at the University of Michigan. He has been on the faculties of Wesleyan University, Harvard, and MIT. His most recent book is Personality: Analysis and Interpretation of Lives (1995), and he is a major contributor to publications concerned with personality and leadership such as the Handbook of Personality: Theory and Research (1990) and the Encyclopedia of Psychology (forthcoming 2000).

Author of The Power Motive (1973), Winter has written several articles and book chapters that look at the leadership of Presidents Bill Clinton and George Bush as well as other areas of political leadership-personality, power, and authority; motivation and performance in presidential candidates; leader appeal, leader performance, and the motive profiles of leaders and followers. His research interests also include authoritarianism and gender roles.

Winter appears as part of the Ninth Annual Kravis-de-Roulet Leadership Conference, and concludes the day-long event hosted by the Kravis Leadership Institute. He will discuss the ways in which the motives of leaders affect how they construe their role as leaders, their sources of satisfaction and dissatisfaction, and their vulnerabilities.