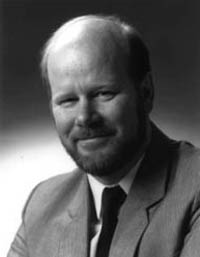 The Impact of EMU on Institutions and Decision-Making in the European Union:
A Finnish Perspective
ESKO ANTOLA
TUESDAY, SEPTEMBER 14, 1999 11:45 a.m.
As Europe continues to unite under the flag of the European Union, observers question if the existing institutional structure can handle the increased powers and responsibilities. Critics charge that the European central government lacks democratic accountability. Last January, the European Monetary Union was launched and 11 nations abdicated their monetary sovereignty and irrevocably united their currencies. The move was both praised as an important step in European unification and criticized as a bad economic decision fueled by a desire to maintain momentum of the EU. The future of the Euro lies in the hands of the European Central Bank and the structure of the European Monetary Union.

Professor Esko Antola was an early advocate of Finnish membership in the European Union and has served in various advisory positions for the Finnish government. He is presently the Jean Monnet Professor on European Institutions at the University of Turku, Finland. His research focuses on the institutional structure and the emerging foreign and security policies of EU.

Professor Antola earned his doctorate from the University of Turku in 1980 and has written extensively on the effect of EU institutional reforms on a small member state. He will be speaking on the institutional structure of the European Monetary Union and its effects on European monetary policy.

As Finland now holds the presidency of the EU, we are delighted to have Professor Antola share his insight with us. Lunch will be served at 11:45 a.m. Professor Antola will speak at 12:15 p.m.