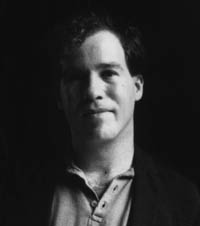 The Crisis In Kosovo
MARK DANNER
TUESDAY, SEPTEMBER 21, 1999
Since the end of the Cold War, ethnic conflict has emerged as one of the gravest human, political, and military problems facing the international community. To address these issues the Keck Center has cosponsored a series of lectures on the controversies surrounding ethnic conflict. Our first speaker, Mark Danner, will focus on recent developments in Kosovo.

For the past four years, Danner's lucid, graphic, and compelling writings about Bosnia and Kosovo have contributed to understanding the conflicts in these areas and to building the support needed to bring about effective action. As the tragedies unfolded, all those who sought to understand the complex rivalries and tangled history of the Serbs, Croats, Bosniacs, and Kosovars looked eagerly for his reviews and commentaries.

Danner joined The New Yorker in April 1990, after the magazine published his three-part series on Haiti, for which he was awarded the 1990 National Magazine Award for Reporting. In December 1993 The New Yorker devoted its entire issue to "The Truth of El Mozote," which earned him an Overseas Press Club Award, and a Latin American Studies Award. He was granted the Edward Cunningham Award by the Overseas Press Club as Best Reporting of 1998 for his series of articles on the war in former Yugoslavia.

Danner graduated magna cum laude from Harvard. In 1984 he became senior editor of Harper's Magazine and in 1986 he joined The New York Times Magazine. He recently received a joint appointment as teaching fellow at the Graduate School of journalism and the Institute of Human Rights at UC Berkeley. Danner won an Emmy and The Golden Baton for the ABC News series While America Watched: The Bosnian Tragedy (1994), a documentary he cowrote and helped produce.