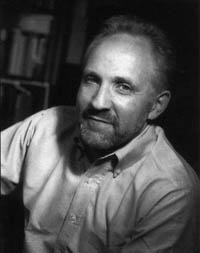 The Politics of China's Nuclear Policy
JAMES MANN
WEDNESDAY, OCTOBER 13, 1999
The shifting history of relations between the United States and the People's Republic of China has long been a vital component of American foreign policy and also of the complex world of international relations in general. With the advent of the nuclear age and the spread of nuclear arms to the Asian region, the stakes have only risen higher.

In his lecture James Mann will examine how China's nuclear weapons program has impacted the history of diplomacy between China and the U.S., as well as the development of American perceptions of Asia from the 1960s to the present.

A distinguished journalist, Mann has more than ten years of experience reporting exclusively on Asia. He served as chief of the Beijing bureau of the Los Angeles Times from 1984-87 and as a state department correspondent specializing in Asian Affairs in the Washington, D.C. bureau from 1987-94. He is currently serving as a foreign affairs columnist for the Los Angeles Times.

Mann received a B.A. in social relations from Harvard College in 1968. He took a leave of absence from Harvard Medical School and embarked on a highly successful career in journalism. Mann's lucid and insightful reporting on one of the most crucial areas in American foreign policy has brought him wide recognition. Mann was a guest scholar of the Woodrow Wilson International Center from 1996-97, has twice won first place for diplomatic reporting from the National Press Club, and recently received the 1999 Edwin Weintal award for diplomatic reporting.

Mann's acclaimed first book, Beijing Trip: The Short, Unhappy Romance of American Business in China, was published in 1989. His second book, About Face: A History of America Curious Relationship with China from Nixon to Clinton, was published this year.

James Mann's visit to CMC is sponsored by the Keck Center for International and Strategic Studies.