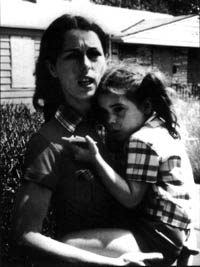 Lessons Learned From Love Canal Applied to the 21st Century
LOIS GIBBS
WEDNESDAY, OCTOBER 27, 1999 12:15 p.m.
In the spring of 1978 in Love Canal New York, a young housewife named Lois Gibbs began to worry when her son started to exhibit chronic stomach problems. After checking with doctors and consulting with her neighbors to no avail, Lois Gibbs discovered that the elementary school her son was attending had been built on top of a 20,000 ton toxic waste dump. Fearing for the health and safety of her child and the other children of the community, Gibbs organized her neighbors into the Love Canal Homeowners Association, and began her battle for the condemning of the school and the relocation of nine hundred families. The Homeowners Association clashed with the chemical company who had created the dump and sold the land to the school, as well as with local and state officials. These groups insisted that the toxic chemicals underneath Love Canal had nothing to do with the town's inordinately high rate of cancer, birth defects, and miscarriages. The fight for relocation lasted over two years, but in 1981 Gibbs and her homeowner society were given relief when President Jimmy Carter signed an emergency declaration which moved the nine hundred families out of Love Canal. With this struggle and its successful resolution, Lois Gibbs proved that grassroots activism is a powerful weapon for reform.

Though only a high school graduate, Lois Gibbs educated herself about the biochemistry of toxic materials, and became a self-trained leader and organizer. In 1981, Gibbs created the Center for Health, Environment, and justice, a nonprofit organization which has assisted over 8,000 grassroots activist groups with organizational strategy, technical advice, and lobbying support.

Gibbs is the author of Dying From Dioxin (1995) and Love Canal: The Story Continues (1998) and is the subject of a CBS Prime Time Movie "Lois Gibbs: The Love Canal Story" (1982). Gibbs has dedicated her life to fighting for environmental justice and serves as a model for what a single concerned citizen can achieve through grassroots political action.

This luncheon address' is sponsored by the Roberts Environmental Center as part of the series Environmental Activism.

Lunch will be served at 11:45 a.m. Lois Gibbs will speak at 12:15 p.m.