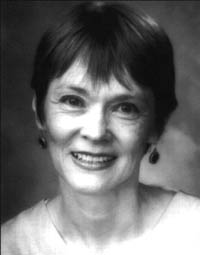 Marriage and Family: Looking at the Data
BARBARA DAFOE WHITEHEAD
MONDAY, NOVEMBER 8, 1999
Though few social science essays merit the title of "classic," Barbara Dafoe Whitehead's 1993 Atlantic Monthly article "Dan Quayle Was Right" undoubtedly does. The article followed a heated national debate precipitated by a 1992 episode of the popular television series Murphy Brown, in which the lead character, portrayed by Candice Bergen, chose to have a baby without marrying the child's father. The Republican Vice President Dan Quayle sharply criticized the program's implications that single-motherhood was an acceptable, benign alternative to the two-parent family. Quayle, in turn, was silenced with a torrent of media criticism. While most social scientists remained mute, Whitehead's Atlantic cover story grounded this emotional discussion in studies that showed that, in terms of aggregate data, children of two-parent families experienced far fewer problems than those in various alternative family forms. "Dan Quayle Was Right" reoriented public debate and won the Exceptional Merit in Media Award from the National Women's Political Caucus and Radcliffe College.

More recently, Whitehead authored The Divorce Culture: Rethinking Our Commitments to Marriage and Family (Alfred A. Knopf, 1997). She is codirector of Rutgers University's National Marriage Project, which recently published a survey on marriage patterns and attitudes. She earned her Ph.D. from the University of Chicago.

Barbara Dafoe Whitehead is one of three speakers featured this year in conjunction with CMC's new Berger Institute for the Study of Work, Family, and Children.