Athenaeum Location
Print Newsletter
January 17, 2000
Vol. 15, No. 06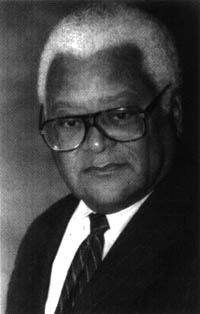 Martin Luther King Jr. Birthday Celebration
JAMES LAWSON
THURSDAY, JANUARY 20, 2000 12:00 p.m.
Rev. James Lawson has been called the "teacher" of the Civil Rights Movement, and the "leading nonviolence theorist of the world" by Jessie Jackson and Martin Luther King, Jr. respectively. While a student at Vanderbilt Divinity School, he became the chief organizer of the Nashville sit-in, an effort Martin Luther King Jr. called "the model for our movement" in non-violent efforts to promote desegregation of public facilities.

From 1957 until 1974, Lawson gave inspired leadership to movements for justice in the South. With Dr. Martin Luther King, Jr. he co-founded the student non-violent Coordinating committee in 1960. He coordinated the Freedom Ride in 1961 and the Meredith March in Mississippi in 1966. From high school in Ohio, through his matriculation and expulsion from Vanderbilt Divinity School, to his pastorship and retirement from LA's Holman United Methodist Church, Rev. Lawson has worked for social justice through principled, nonviolent tactics. Minister of the gospel and prophet to the nation, James Lawson continues to bring hope and reconciliation to those whose lives he touches.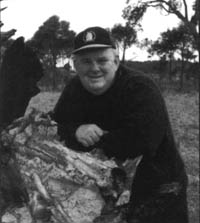 Reading from Fredy Neptune: A Novel in Verse
LES MURRAY
MONDAY, JANUARY 24, 2000
Les Murray is among the most powerful poets writing in English. His epic narrative Fredy Neptune: A Novel in Verse (1998), was described in The New York Times Book Review as "a haunting, loving, fiercely democratic epic by a master poet. Its formidable poetic brilliance is never used for show, but always serves an alert, spontaneous humanity. It is a book about racism, estrangement and survival, about carrying the whole world on your shoulders, in all its evil ... it is about forgiving God the unforgivable: this 'death and killing world.'"

Fredy Neptune is the story of Fred Boetcher, an Australian of German parentage. Fredy's journey takes him around the world and through the twentieth century including Australia in the impoverished 1920s, America during Prohibition and the Depression, Germany in the 1930s, the Far East in World War II, and home again. After witnessing genocide, Fredy develops a mysterious disease that deprives him of feeling. He calls this affliction "the Nothing." His journey is an epic of twentieth century mankind finding its way back to feeling and love after decades of cruelty. It is a work comparable in vision, intensity, and power to the best of Homer and written with wit and humor in a stunning vernacular.

Murray was born in 1938 in Nabiac, rural New South Wales, Australia and grew up on his father's dairy farm in Bunyah in a native wooded valley at the latitude where Dante Alighieri first beheld the Southern Cross constellation. By 1971, Murray had devoted himself entirely to writing. He returned from urban life to Bunyah and farming in 1986.

He has published numerous collections of poetry including The Rabbiter's Bounty: Collected Poems (1992), The Boy Who Stole the Funeral (1989), Dog Fox Field (1993), Translations from the Natural World: Poems (1994), and Subhuman Redneck Poems (1998), which won the T.S. Eliot Prize. His Learning Human: Selected Poems (2000), will be published this year. Murray's explorations of rural life and of the relations between poetry and religion place him in the great tradition of Hesiod, Wordsworth, Whitman, and Frost. His delicacy and craftsmanship have been recognized throughout the world. The late Nobel Laureate Joseph Brodsky wrote "it would be as myopic to regard Mr. Murray as an Australian poet as to call Yeats an Irishman. He is, quite simply, the one by whom the language lives."

This is the second in the series Homeric Visions: Ancient and Modern. Please join us for this reading by one of the world's great poets.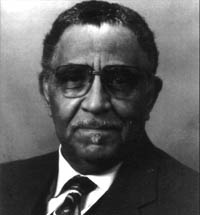 The Challenges of Equality in the 21st Century
JOSEPH LOWERY
TUESDAY, JANUARY 25, 2000
Reverend Joseph Lowery has been an instrumental member of the struggle racial equality for over forty years. In 1957, Lowery cofounded the Southern Christian Leadership Conference (SCLC) with Dr. Martin Luther King Jr. helping to create and refine one of the most visible and effective organizations addressing civil rights issues. After serving as the Vice President of the organization for twenty years, Lowery succeeded to the position of President in 1977. At the time Lowery took over the organization, SCLC's membership had dwindled from over 11,000 to only 400, and the organization had run into a considerable amount of debt. Under Lowery's guidance, the SCLC refocused its mission, and returned to prominence as a powerful forum for addressing the political, social, and economic concerns of the African American community.

Joseph Lowery's accomplishments through the SCLC include extending the Voter Rights Act, increasing awareness of the threat of AIDS to the African-American community, and challenging urban youth to assume responsibility in their communities.

He has also served as a spiritual guide in the community of Mobile, Alabama for over forty years. Lowery was a founder of the Black Leadership Forum and served as a leader in the Coordinating Council of Black Farm Groups, helping to win justice for farmers who lost their land due to the discriminatory politics of the U.S. Department of Agriculture. Since leaving SCLC in 1997, Lowery has established himself as one of the nation's leading advocates for affirmative action.

The 13th annual Athenaeum lecture commemorating the birthday of Dr. Martin Luther King Jr. is cosponsored by the Kravis Leadership Institute as part of the series Grass Roots Leadership.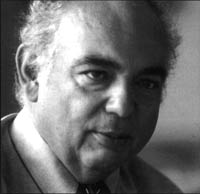 The Importance of Politics in a Democratic Society
ERNESTO CORTES, JR.
WEDNESDAY, JANUARY 26, 2000
Ernesto Cortes might be called the Johnny Appleseed of community organizing in America. Since 1972, when he joined the Industrial Areas Foundation (IAF), a nonprofit organization founded in Depression-era Chicago by Saul Alinsky, Cortes has been planting the seeds of revitalized local democracy in poor and moderate income communities from his native San Antonio to Los Angeles, Texas to Nebraska, Arizona to Iowa.

Today Cortes directs the Southwest IAF Network, whose 23 mostly faith-based organizations have helped over 25,000 people to lead their neighbors in identifying and finding realistic, politically viable solutions to local problems. The IAF pursues job training, indigent health care, and community partnerships to improve public education. Cortes was the prime mover behind the Texas Alliance Schools Initiative.

In a political environment driven by money and media and detached from most people's lives, Cortes is committed to building organizations in which "members" are not merely names on a computerized mailing list but flesh-and-blood associates who shape the strategy of the organization and hold it accountable.

Cortes has been widely honored for his work: in addition to being a MacArthur Foundation Fellow (1984), he has served on the National Commission on Civic Renewal and the Union Theological Seminary Board of Directors and been visiting professor at M.I.T. and at the John F. Kennedy School of Government at Harvard.

It is a pleasure to have Ernesto Cortes take part in the 1999-2000 William F. Podlich Distinguished Visitors Program. This program was generously endowed by CMC alumnus and trustee William F. Podlich '66, whose aim is to enrich the college intellectually by bringing preeminent figures in scholarship, business, and public affairs to campus for extended visits. Under these auspices, the CMC government department is hosting four renowned guests, of whom Cortes is the third.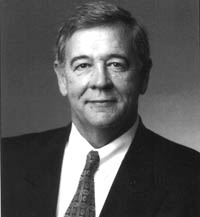 Markets As Information-Gathering Tools
CHARLES PLOTT
THURSDAY, JANUARY 27, 2000
Markets are the basic unit of economic analysis and display an amazing ability to incorporate and reflect relevant information. Financial markets have been known to anticipate profit reports, court decisions, and political events. One study even found the price of orange juice futures to be a better predictor of frost in Florida than the National Weather Service forecast. Charles R. Plott will discuss the study of efficient markets and explanations of the phenomena. He will also explore how quasi-market systems can harness this ability and apply it to managerial problems.

Charles Plott is the Edward S. Harkness Professor of Economics and Political Science at the California Institute of Technology, where he has been teaching since 1971. He has also held teaching appointments at the University of Chicago, Stanford University, and the University of Southern California Law School. Professor Plott earned his Ph.D. from the University of Virginia and his master's and bachelor of science from Oklahoma State University, where he is a member of the College of Business Administration Hall of Fame.

Plott is best known for using laboratory methods to test economic and political theories which could not be tested with traditional data. His experimental economics uses real money as a motivator but allows for controls. It is conducted in a lab, yet can be used to demonstrate theories valid in a much more complicated context. By applying economic theory to politics, he has discovered phenomena like the equilibrium tendency of committees, the power of procedural and institutional features, and observable "free-riding." His work has been applied to real world problems such as the allocation of rights at major airports and the international space station, and the auctioning of FCC licenses.

Charles Plott's lecture is the first in a series of lectures by prominent economists hosted by the Athenaeum during the spring semester.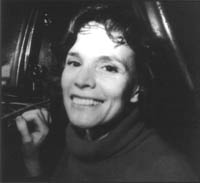 Swimming with the Sharks: Women in the World of Business
SYLVIA EARLE
MONDAY, JANUARY 31, 2000
When I was 3 years old, I was playing next to the sea in New Jersey when a great wave knocked me tumbling into the surf. Rather than being scared, I was exhilarated, and dived in again. I fell in love, and I have been irresistibly drawn to the oceans ever since.

-Dr. Sylvia Earle

With only 14 of its depths explored, the ocean is the last great frontier on Earth. One of its most accomplished and celebrated explorers is Sylvia Earle. Called "Her Royal Deepness" by The New Yorker and The New York Times and "the Carl Sagan of our oceans" by USA Today, this aquanaut is the American Jacques Cousteau.

A marine biologist, oceanographer and deep sea diver, Earle serves as National Geographic's Explorer-in-Residence. In 1970, Earle captained the first team of women to live beneath the ocean's surface, spending two weeks in an underwater laboratory off the U.S. Virgin islands as part of NASA's aquanaut program Tektite II. She holds several records in deep-sea diving including a solo descent to 1000 meters. Earle's book Sea Change: A Message of the Oceans (1996) brought to the world's attention the crucial role the oceans play as the foundation of Earth's environmental and economic well-being. Her company Deep Ocean Exploration and Research designs advanced systems for submersibles, making it possible for scientists to maneuver at depths that defy existing technology as well as making diving machines more accessible to the public.

Sylvia has made her mark as a scientist, business person, author, and as the most important and active advocate for the protection of ocean issues-one of our most precious and largely unexplored frontiers. Her appearance at the Athenaeum is part of an ongoing series focusing on woman entrepreneurs, funded by a gift from the Henry E. and Lola Monroe Foundation.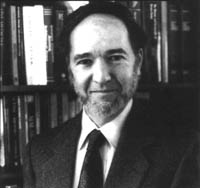 Guns, Germs, and Steel: The Fates of Human Societies
JARED DIAMOND
TUESDAY, February 1, 2000
The recipient of a MacArthur Foundation Award, Dr. Jared Diamond lives up to this honor by applying cutting-edge science to an understanding of how our world was created, and the forces that govern modern existence. Trained as a biochemist and physiologist, Diamond has used his insight into the science of ecology, genetics, and evolutionary biology to bring a new perspective to the fundamental questions of human existence.

In his books, Diamond makes science applicable to the public at large by demonstrating its permeation into all aspects of everyday human life. History, philosophy, psychology, and religion all take on a new life in his work, as Diamond challenges the reader to examine the biological, ecological, and physiological sources of human thought and human action. In his Pulitzer Prize-winning work Guns, Germs, and Steel: The Fates of Human Societies (1999), Diamond looks at the question of why Europeans were ultimately able to conquer, colonize, and subjugate the indigenous peoples of the rest of the world. For Diamond, the answer lies in a combination of geographical factors, disease, climate, technology, weather, and luck. This conclusion serves as a thorough refutation of Eurocentric views of natural superiority over other races, and also questions our contemporary belief that it is the duty of the developed world to save developing countries from themselves through political, social, and economic intervention.

Diamond contributes regularly to Discover, Natural History, and Nature, discussing topics from genetics to physiology to ecology. He is also the author of The Third Chimpanzee: The Evolution and Future of the Human Animal (1992) and Why Sex is Fun: The Evolution of Human Sexuality (1998). He currently serves as professor of physiology at UCLA.

Jared Diamond will discuss his latest work and provide a comprehensive look at the entire history of the human race in less than one hour. This lecture is cosponsored by the David E. French Lectureship fund.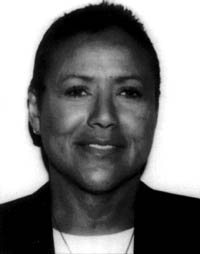 A Taste of Power: A Black Woman's Story
ELAINE BROWN
WEDNESDAY, FEBRUARY 2, 2000
What Elaine Brown writes is so astonishing, at times it is difficult to believe that she survived it. And yet she did, bringing us that amazing light of the black woman's magical resilience ...

-Alice Walker

In 1974, Elaine Brown became the chairman of the Black Panther Party, a national organization supported by millions of blacks as well as white liberals. The first woman to ever head a paramilitary organization in America, she fought for social programs such as food banks, schools, and medical assistance, bringing her into conflict with the hierarchy of a Party that had become obsessed with armed revolution.

Brown grew up in North Philadelphia, where her factory-worker mother raised her. She was educated, however, at prestigious and mostly white public schools and studied classical music for years, finishing at the Philadelphia Conservatory of Music. She recorded two albums of original songs for Motown and continues to write songs today. Her autobiographical memoir A Taste of Power: A Black Woman's Story (Pantheon, 1992) has been optioned for a film by Emmy Award-winning producer Suzanne de Passe.

Brown resides in Atlanta, where she is working on her next book, A New Age of Racism, to be published by Beacon Press. As a part of her continuing effort to improve the lives of black and other poor children, Brown has formed a nonprofit educational corporation, Field of Flowers, Inc., to create a massive education center in Atlanta, which could serve as a model for communities around the country.

The Athenaeum begins its recognition of African American history month with a presentation by a passionate and eloquent spokesperson for the realization of the vision of an inclusive and egalitarian society. Elaine Brown's story is more than a journey through a turbulent time in American history-it is also the story of a black woman's battle to define herself.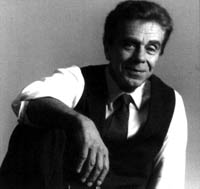 Double Jeopardy and the Nationalization of Criminal Law
WILLIAM VAN ALSTYNE
THURSDAY, FEBRUARY 3, 2000
Among the guarantees provided in the Bill of Rights of 1791 was the promise made in the Fifth Amendment that no person shall be "twice put in jeopardy ... for the same offense." In his lecture, Professor Van Alstyne will put forth the thesis that the enormous increase in national criminal law has put this clause itself in jeopardy. Much of the burgeoning body of national criminal law heavily overlaps the criminal law of the states. This has meant that a person already acquitted or convicted in a state criminal proceeding may be taken still again, to be tried a second time and virtually for the "same" offence despite the Fifth Amendment guarantee.

A native of California and graduate of the University of Southern California and of Stanford, Van Alstyne was admitted to the California Bar In 1958. Following brief service as Deputy Attorney General of California, he joined the Civil Rights Division of the U.S. Department of Justice, handling voting rights cases in the South. Appointed to the Duke law faculty In 1965, he was named to the William R. & Thomas S. Perkins Chair of Law in 1974, a position he has held ever since. He is currently a visiting professor at the UCLA School of Law.

Professor Van Alstyne's professional writings have appeared during four decades in books and the principal law journals in the United States, with frequent republication in foreign journals. Addressing virtually every major subject in the field of constitutional law, they are quoted and cited in a wide array of judicial opinions including those of the Supreme Court. He has appeared in numerous Hearings before Senate and House Committees of Congress -on matters affecting the separation of powers, on the war powers, on constitutional amendments, on legislation affecting civil rights and civil liberties, on impeachment, and on nominations for the Supreme Court.

Past president of the American Association of University Professors, and formerly on the National Board of Directors of the ACLU, Professor Van Alstyne was elected into the American Academy of Arts and Sciences in 1994.

In 1987 Professor Van Alstyne was selected in a poll of federal judges, lawyers, and academics by the New York Law Journal as one of "the ten most qualified persons in the country for appointment to the Supreme Court"-a distinction repeated in a similar poll by The American Lawyer in 1991.

This lecture by distinguished legal scholar William Van Alstyne is part of the ongoing Athenaeum series on the U. S. Constitution.
UPCOMING EVENTS
Monday, February 7, 2000

Robert Rosenthal, Distinguished Professor of Psychology, University of California, Riverside, "Covert Communications in Classrooms, Clinics, Courtrooms, and Corporations," 6:45 p.m.

Tuesday, February 8, 2000

Scott Sagan, associate professor of political science and codirector of the Center for International Security and Cooperation, Stanford University, "The Spread of Nuclear Weapons: A Continued Debate," 6:45 p.m.

Wednesday February 9, 2000

Charles Calomiris, Paul M. Montrone Professor of Finance and Economics, Columbia University Graduate School of Business, 6:45 p.m.

Thursday, February 10, 2000

Gregorio Luke, director, Museum of Latin American Art, "The Murals of Diego Rivera," 6:45 p.m.

Monday, February 14, 2000

The American Jazz Institute, Mark Masters, director, "A Tribute to Duke Ellington," 6:45 p.m.

Tuesday, February 15, 2000

Amiri Baraka (born Leroi Jones), poet, playwright, novelist, and essayist reads from his work, 6:45 p.m.

Thursday, February 17, 2000

John C. Yoo, professor of law, Boalt Hall School of Law, University of California, Berkeley, "Globalism, the Constitution, and American Democracy: Why Do We Bomb Kosovo But Not Kill Sea Turtles?" 6:45 p.m.

Monday, February 21, 2000

Lisa Fernandez, pitcher for the 1996 Gold Medal U.S. Olympic Softball Team, "Never Be Satisfied," 6:45 p.m.

Tuesday, February 22, 2000

Professor Chang Wook Chung, professor of international relations, Ajou University, Korea, and former South Korean Ambassador to China, "Chinese Foreign Policy," 6:45 p.m.