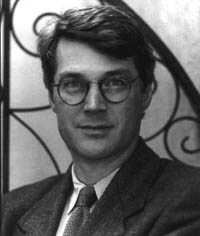 The Spread of Nuclear Weapons: A Debate
SCOTT SAGAN
TUESDAY, FEBRUARY 8, 2000
What are the likely consequences of the spread of nuclear weapons to an increasing number of states in the international system? Will nuclear proliferation lead to stable deterrence between India and Pakistan and other potential nuclear rivals, or will the risks of accidents, crises, and war increase? In his Athenaeum lecture Dr. Sagan will address these and other crucial questions about the future of global security.

Sagan will first present an explanation of which states have developed nuclear weapons and why. He will then analyze two schools of thought-nuclear optimists and proliferation pessimists. Finally, he will present emerging evidence supporting the theory that nuclear proliferation is leading to dangerous conditions in South Asia today, and in other areas of the globe in the near future.

Scott Sagan is associate professor of political science and codirector of Stanford's Center for International Security and Cooperation. Before joining the Stanford faculty, he was a lecturer in the government department at Harvard University. In recent years, Sagan has served as a consultant to the Organization of the Joint Chiefs of Staff, the Office of the Secretary of Defense, and the Los Alamos National Laboratory. He is the author of Moving Targets: Nuclear Strategy and National Security (1989), The Limits of Safety: Organizations, Accidents, and Nuclear Weapons (1993), coauthor of The Spread of Nuclear Weapons: A Debate (1995), and coeditor of Planning the Unthinkable (2000).

The Keck Center for International and Strategic Studies is pleased to sponsor this lecture by Scott Sagan.