Athenaeum Location
Print Newsletter
February 21, 2000
Vol. 15, No. 08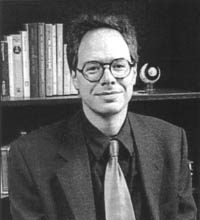 Abraham Lincoln and the American Republic
STEVEN SMITH
MONDAY, FEBRUARY 21, 2000 12:15 p.m.
President's Day is the holiday set aside to celebrate the consolidated achievements of the two greatest American presidents, George Washington and Abraham Lincoln. The Henry Salvatori Center is pleased to commemorate this occasion by presenting Professor Steven B. Smith's talk on "Abraham Lincoln and the American Republic."

Steven Smith was educated at the University of Chicago, where he studied history and political science. He is the author of several important books, including Hegel's Critique of Liberalism: Rights in Context (1989), and Spinoza: Liberalism, and the Question of Jewish Identity (1997), which was awarded the Ralph Waldo Emerson Prize in 1997. A professor of political science at Yale University, he teaches political philosophy including a course on the statesmanship of Abraham Lincoln. In 1996 he was appointed Master of Branford College at Yale.

In his luncheon address Smith will examine Abraham Lincoln's understanding of republicanism and, in particular, Lincoln's indebtedness to the moral philosophy of Immanuel Kant. Lunch will begin at 11:45 a.m. Steven Smith will speak at 12:15 p.m.

Professor Smith will present a second lecture "Spinoza and the Shape of Modern Liberty" at 4:00 p.m. in Heggblade Conference Room. Everyone is welcome to attend.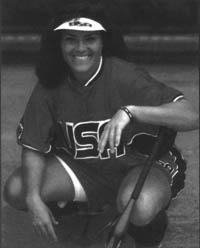 Never Be Satisfied
LISA FERNANDEZ
MONDAY, FEBRUARY 21, 2000
For the past decade, Lisa Fernandez has played an important role in female athletics. She began playing softball at age seven, and four years later, she was winning national championships.

At UCLA, she lead her team to the national championship and was awarded the 1993 NCAA Woman of the Year. As a member of the 1996 USA Olympic Softball Team, Fernandez won a gold medal. She is also a recipient of the Mana Las Primeras Award (1996), and three USA National Champion MVP awards. She was 1st Team All-America three years in a row (1996-98) and was nominated for the Woman's Sports Foundation Athlete of the Year twice (1997, 1998). In 1999 Lisa played for the Pan American Games Team, won a gold medal, and was selected for the 2000 USA Olympic Softball Team.

Fernandez's contribution to female athletics extends beyond mere participation. She has represented women athletes on national television, on product labels, and in Cosmopolitan, Sports Illustrated for Women, USA Today, and People. Her story is featured in Christina Lessa's Women Who Win: Stories of Triumph in Sport and in Life (1998). An active volunteer for the Women's Sports Foundation, Fernandez donates many hours to special appearances and clinics. She was also featured on the 1998 Girl Scouts of America nationwide sponsorship poster.

Fernandez's presentation, sponsored by the Kravis Leadership Institute, is the first event in a week-long celebration of the contribution of sports in the development of leaders.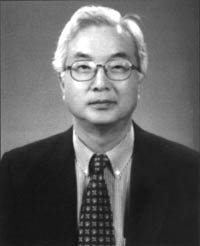 China and Korea in the 21st Century: Regional and Global Perspectives
CHONG-WOOK CHUNG
TUESDAY, FEBRUARY 22, 2000
Chong-Wook Chung served as the Korean Ambassador to the Peoples' Republic of China from 1996 to 1998 and is a distinguished expert on Chinese affairs from a South Korean perspective. He also served as the Senior Secretary for Foreign Policy and National Security to the Korean President, and Korea's Ambassador-at-Large.

Chung received his B.A. from Seoul National University and his Ph.D. from Yale. He has held teaching positions at Yale, American University, George Washington University, Seoul National University, and Ajou University (Korea) where he is presently a professor of international studies. Chung has published numerous works including Maoism and Development: The Politics of Industrial Management in China (1980), Major Powers and Peace in Korea (1979), and Korean Options in a Changing International Order (1993).

China and South Korea only normalized diplomatic relations in 1992. Since then, China has struggled to form a constructive and pragmatic two-Korea policy. The results of their interaction-diplomatic, economic, and strategic-will reverberate throughout the entire Asian-Pacific region.

In his Athenaeum address Chung will talk about China's unfolding policy toward South Korea and look to the future of the region. Chung's visit to CMC is sponsored by the Keck Center for International and Strategic Studies.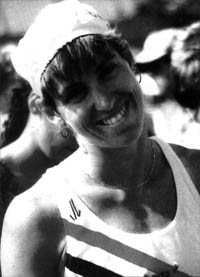 A Hero for Daisy: A Documentary
MARY MAZZIO
WEDNESDAY, FEBRUARY 23, 2000
Mary Mazzio, a Boston attorney and former Olympic rower wrote, directed, and produced A Hero for Daisy, a documentary film about leveling the playing field for women in college athletics, and championing strong female role models. Mazzio tells the story of two-time Olympian Chris Ernst., who in 1976 galvanized her rowing team to protest Yale's discriminatory policies toward women athletes. Yale had continued its discrimination against women's athletic programs four years after the Title IX Act mandated gender equity for all institutions receiving federal aid. In an act of solidarity, 19 members of the women's crew team marched into the Yale athletic director's office, stripped to the waist and exposed their chests emblazoned with the phrase "Title IX" in blue marker. The New York Times ran a cover story the next day. The event drew national media attention to the plight of women's sports at colleges across the country and earned the Yale women's crew team facilities equivalent to their male counterparts.

Mazzio has been a member of several U.S. National Teams including the 1992 Olympic Rowing Team and winner of the 1992 Boston Head of the Charles Regatta in the women's doubles. A graduate of Mount Holyoke College, Mazzio won both the Scholar-Athlete Award and the Mary Lyon Award for outstanding achievement as an undergraduate. She is the recipient of the Henry Luce Foundation Fellowship and the Rotary Foundation Graduate Fellowship. Mazzio earned her law degree at Georgetown and is currently a partner with the Boston law firm of Brown, Rudnick, Freed and Gesmer.

When asked what compelled her to make this documentary, Mazzio points to the absence of strong female role models for young girls. Mazzio hoped that by making A Hero for Daisy: A Documentary (1999), she would be preserving a pivotal moment in the struggle for women's rights, and championing the courageous acts of true heroes-the type of hero that would serve as an admirable role model for her young daughter Daisy.

Mary Mazzio's presentation of A Hero for Daisy is an integral addition to the Kravis Institute's series The Role of Parents and Coaches in Developing Leadership in Athletes.
The Role of Parents and Coaches in Developing Leadership in Athletics
MAC BLEDSOE
THURSDAY, FEBRUARY 24, 2000 12:15 p.m.
As the father of professional football star Drew Bledsoe, quarterback for the New England Patriots, Mac Bledsoe innately understands parenting a world class athlete and the positive influence athletics has on children.

Raised on the Flying B Ranch in Ellensburg, Washington, Mac attended the University of Washington, graduating with a B.A. in education. An active athlete in high school and college, Mac competed in football, basketball, and track. He spent three years as a player in the Continental Football League.

Mac taught English, public speaking, math, contemporary world problems, and psychology in public schools and coached for 26 years at both the high school and community college levels. He now devotes all of his time to The Drew Bledsoe Foundation, named for his son. The Bledsoe family is dedicated to helping families provide an environment of encouragement and love for their children. The Foundation focuses on addressing some of the problems that face children today. It is a source of information for parents, giving them tools to create an encouraging and loving home.

Mac visits schools and college campuses, talking with young people about self-esteem and helping them to develop goal-setting skills. Mac Bledsoe is a guest of the Kravis Leadership Institute as part of their weeklong conference.
Support the STAGS!
THURSDAY, FEBRUARY 24, 2000 7:30 p.m.
RAINS CENTER, POMONA COLLEGE
Cheer the STAGS basketball team to victory over the Sagehens in a game that could decide the 2000 SCIAC Championship!
Leadership 2000 Conference Schedule
SATURDAY, FEBRUARY 26, 2000

Pickford Auditorium
9:00-11:45 a.m. Coach Effectiveness Training
Dr. Frank Smoll

Marian Miner Cook Athenaeum
12:00 noon Buffet Lunch
Dr. Fran Pirozzolo
New York Yankees Team Psychologist
Reggie Jackson
Former Major League Baseball Player, member of Baseball Hall of Fame

Pickford Auditorium
1:45-3:45 p.m. Positive Parenting for Young Athletes
Dr. Ron Smith

Ducey Gym
1:45-3:45 p.m. Workshop for Young Athletes
Dr. Pirozzolo and CMC Student Athletes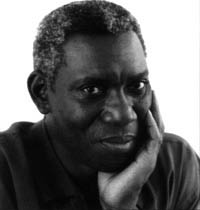 Poet Reads from His Work
YUSEF KOMUNYAKAA
MONDAY, FEBRUARY 28, 2000
A sort of unearthing has to take place; sometimes one has to remove layers of facades and superficialities. The Writer has to get down to the guts of the thing and rediscover the basic timbre of his or her existence.

-Yusef Komunyakaa

Yusef Komunyakaa is a Pulitzer Prize-winning poet who has been lauded for infusing his verse with childhood and wartime experiences and images of musical healing. Born in Bogalusa, Louisiana, in 1947, Komunyakaa grew up among southern attitudes and New Orleans-style jazz and blues. Upon graduation from high school, he joined the Army and served in Vietnam. He was awarded the Bronze Star for his work as a correspondent and then editor of the military newspaper The Southern Cross.

After leaving the army, Komunyakaa earned a B.A. from the University of Colorado, where he discovered his talent for creative writing; an M.A. from Colorado State University; and an M.F.A. from UC Irvine. He is the author of eight volumes of poetry and the coeditor of two anthologies. He is presently a professor of creative writing at Princeton University. Komunyakaa's poetry includes Toys in the Field (1987), a verse chronicle of his time in Vietnam; Copacetic (1984), which explores the relationship between racism and the healing power of jazz; and I Apologize for the Eyes in My Head (1986), where he rejects stereotypical labels and embraces mythic images. In addition to the Pulitzer Prize, Komunyakaa has received two Creative Writing Fellowships from the National Endowment for the Arts and the San Francisco Poetry Center Award.

Yusef Komunyakaa comes to the Athenaeum to read from his work as part of our great contemporary poets series.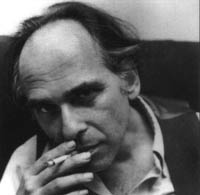 Comix 101
ART SPIEGELMAN
TUESDAY, FEBRUARY 29, 2000
Art Spiegelman has made it his mission in life to help comics reach their ultimate aesthetic potential. In 1986 Spiegelman released his landmark work Maus I: A Survivors Tale: My Father Bleeds History, a comic novel that traces his parents struggles in Holocaust concentration camps during World War II. This work won a Pulitzer Prize In 1992, and has done more to raise the appreciation of comics as an art form than any other work this century.

Spiegelman entered the world of comics through his unique and consciously aesthetic comic magazine Raw, which he published with his wife Francoise Mouly from 1980 to 1991. In the mid 1980s Spiegelman began working for The New Yorker and has played an instrumental role in bringing a new edge to the satire and art that grace the magazine's cover and interact with its articles. As a cartoonist for The New Yorker, he has consistently pushed the limits of controversy, playing on delicate subjects like race relations, guns in schools, and the plight of the homeless in shocking and confrontational ways. Now serving as The New Yorker's comics editor, Spiegelman hopes that the magazine can serve as a showcase for the future of comics, visual images that strike upon the consciousness in a way that no other art form can.

Spiegelman joins us at the Athenaeum to explore the history of comics as an art form, and their role in representing both the humor and the concerns of the society that spawns them. Comix 101 is a journey into the realm of the cartoonist, giving the audience a greater appreciation of how comics have developed over the years, and their potential as an art form in the coming century.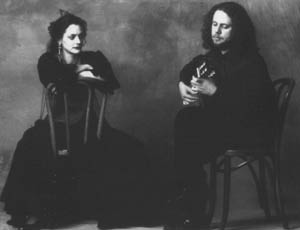 An Evening of Flamenco Music and Dance
ADAM DEL MONTE
LAILA DEL MONTE
WEDNESDAY, MARCH 1, 2000
Gypsies are often credited as the creators of flamenco, but the popular songs and dances of Andalusia, the Islamic culture, and traditional Spanish country songs and dances have also influenced this art form. Flamenco, which reached it's height of popularity in the cafe cantates (music cafes) during the mid-nineteenth century, consists of three parts, each integral to the experience: Cante, the song; Baile, the dance; and Guitarra, guitar playing.

Renowned throughout the world for their interpretation of flamenco, Adam and Laila del Monte perform in clubs, theatres and concert halls across Europe and the United States. The del Montes descend from a long lineage of Spanish ancestry, and legends of gypsy blood abound in both their backgrounds. After nearly 500 years of exile, families dispersed by the expulsion edict of Ferdinand and Isabel, both Laila and Adam returned to Spain in 1986, where they met and have since performed the flamenco as a team. The del Montes bring the art of flamenco to new levels, weaving together the centuries old music and dance traditions of the gypsies of Central and Eastern Europe with those of the ancient Sepharads. They have redefined the modern flamenco style, adding new rhythms such as 11/8 and 17/8 to the traditionally complex rhythms of 12/4 and 4/4.

The Athenaeum invites you to experience an intimate and innovative evening of flamenco song and dance with the Adam and Laila del Monte. This performance is part of the Stotsenberg Chamber Music series, made possible by a gift from Ed and Dorothy Stotsenberg, friends of Claremont McKenna College.
It's Principle That Counts
ALAN KEYES
THURSDAY, MARCH 2, 2000 12:15 p.m.
Republican presidential candidate Alan Keyes is a seasoned statesman, dedicated family man, and genuine conservative. In 1978 while studying for his Ph.D. in Government Affairs at Harvard University, he served as a U.S. State Department Foreign Service Officer and continued working at various levels for the State Department for the next five years. He was appointed as U.S. Ambassador to the United Nations Economic & Social Council in 1983 and held this position until 1985. Following his career in international politics, Keyes received the Republican nominations for U.S. Senator from Maryland in 1988 and 1992. In 1996 he became a candidate for United States President. A former syndicated radio talk show host of The Alan Keyes Show: America's Wake- Up Call, Keyes has also written two books including Our Character, Our Future: Reclaiming America's Moral Destiny (1996). As a current presidential candidate, Keyes believes that "no future for America is lost until in your loss of conviction you throw it away." His more controversial issues include school choice, getting rid of the federal income tax, and establishing a national sales tax. As one of the most conservative leaders in contemporary America, Alan Keyes brings his steadfast pro-life beliefs to the forefront of American mainstream politics.

11:45 a.m. luncheon open to CMC community ONLY. All are welcome to the address at 12:15 p.m.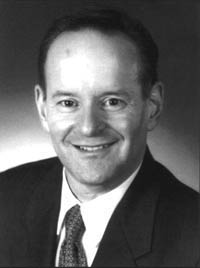 The Next Politics
AL FROM
THURSDAY, MARCH 2, 2000
The ideas of the third way are reviving center-left political parties throughout the industrialized world as people everywhere struggle to put a human face on the global economy. Today, less than 15 years after we started, the ideas pushed by the DLC are literally sweeping the world.

-President Bill Clinton

Al From is the founder and president of the Democratic Leadership Council and Progressive Policy Institute (DLC/PPI). The DLC/PPI was founded in 1985, in the midst of the Reagan presidency. Its purpose was to create and empower a center-left in American politics that would combine progressive goals with practical policy, and focus more on the middle class. The result was "the third way," characterized in the United States by the Clinton Presidency; in Britain by the success of Prime Minister Tony Blair; in Germany by the election of Gerhard Schroeder; and in Italy by the government of Prime Minister Massimo D'Alema.

From was born in 1943, in South Bend, Indiana. He earned a Master's degree in journalism from Northwestern University and was editor of the Daily Northwestern. He served as director of Edmund Muskie's U.S. Senate Subcommittee on Intergovernmental Relations for eight years and was executive director of the House Democratic Caucus from 1981 through 1985. In addition to his work at the DLC/PPI, he is the cochair of the Charter Schools Development Corporation and a founding member of FreedomChannel.com. The ideas of the DLC and the policies researched and advocated by the PPI played a prominent role in President Clinton's (a former chair of the DLC) 1992 platform. They have also formed the crux of most of his successful proposals. Presently, the DLC membership includes multiple Governors, Senators, and House leaders.

In his Athenaeum lecture Al From, a man who has helped shape modern American politics, will talk about the demographic changes that will shape the next politics, the ideas that will define it, the rules that will govern it, and the challenges it must meet.
Spring 2000 Student Art Show
CALLING ALL ARTISTS!
THURSDAY, APRIL 20, 3:00 p.m.-8:00 p.m.
FRIDAY, APRIL 21, 8:00 a.m.-5:00 p.m.
In April the Marian Miner Cook Athenaeum will host a student art show and reception. If you would like to submit your work for exhibit, please contact Brendan Ford or Billy Grayson for further information.
ATHENAEUM FELLOW APPLICATIONS
Application forms for the position of Athenaeum Fellow for the 2000-2001 academic year will be available in the Athenaeum office on Monday, March 6. Completed applications must be returned by Friday, March 24 at 5:00 p.m.

Students desiring to be considered for the following year (2001-2002) but who will be away from campus during the next year's selection process may submit their application now in order to be considered for the future position.
NEXT FORTNIGHTLY
Monday, March 6, 2000

Harris Wofford, CEO, Corporation for National Service

Tuesday, March 7, 2000

John Lewis Gaddis, professor of history, Yale University, Podlich Distinguished Visitor, "Order vs. Justice: An American Foreign Policy Dilemma"

Thursday, March 9, 2000

Robert Fagles, professor of literature, Princeton University, reads from his work

Monday, March 20, 2000

Anne Klein, professor of religious studies, Rice University, author of Meeting the Great Bliss Queen: Buddhists, Feminists and the Art of Self (1995)

Wednesday, March 22, 2000

Ben Wattenberg, syndicated columnist and author, "Changing Family Demographics: Economic and Public Policy Implications," part of series sponsored by the H.N. and Francis C. Berger Institute on Work, Family, and Children

Thursday, March 23, 2000

Judith Merkle, professor of government, Claremont McKenna College, and author of best selling historical novels, part of series Faculty Ideas In Progress

Friday, March 24, 2000

William Kunkle, Jr., attorney with Cahill, Christian, and Kunkle, Chicago, "Prosecuting the Prosecutors" 12:15 p.m.