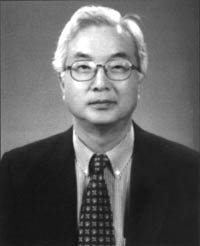 China and Korea in the 21st Century: Regional and Global Perspectives
CHONG-WOOK CHUNG
TUESDAY, FEBRUARY 22, 2000
Chong-Wook Chung served as the Korean Ambassador to the Peoples' Republic of China from 1996 to 1998 and is a distinguished expert on Chinese affairs from a South Korean perspective. He also served as the Senior Secretary for Foreign Policy and National Security to the Korean President, and Korea's Ambassador-at-Large.

Chung received his B.A. from Seoul National University and his Ph.D. from Yale. He has held teaching positions at Yale, American University, George Washington University, Seoul National University, and Ajou University (Korea) where he is presently a professor of international studies. Chung has published numerous works including Maoism and Development: The Politics of Industrial Management in China (1980), Major Powers and Peace in Korea (1979), and Korean Options in a Changing International Order (1993).

China and South Korea only normalized diplomatic relations in 1992. Since then, China has struggled to form a constructive and pragmatic two-Korea policy. The results of their interaction-diplomatic, economic, and strategic-will reverberate throughout the entire Asian-Pacific region.

In his Athenaeum address Chung will talk about China's unfolding policy toward South Korea and look to the future of the region. Chung's visit to CMC is sponsored by the Keck Center for International and Strategic Studies.