Athenaeum Location
Print Newsletter
March 6, 2000
Vol. 15, No. 09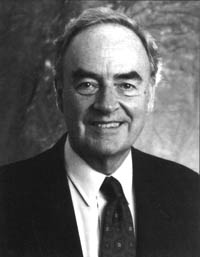 Motivating Our Youth Toward a Lifelong Commitment to Volunteerism and Service
HARRIS WOFFORD
MONDAY, MARCH 6, 2000
Harris Wofford is the CEO of the Corporation for National Service (CNS), the government body that encourages public service through the AmeriCorps, Senior Corps, and Learn and Serve programs. Wofford was involved in the civil rights movement and served as counsel to the Reverend Hesburgh of the U.S. Commission on Civil Rights during the Eisenhower administration. He also served as special assistant to President Kennedy and chaired his subcabinet group on civil rights. While in the White House, Wofford helped organize the Peace Corps; and in 1962, he became its Special Representative to Africa and the director of its Ethiopia Program. During the Johnson Administration, he served as Peace Corps Associate Director.

Wofford graduated from the University of Chicago and Yale Law School, and has served as the president of SUNY Westbury and Bryn Mawr Colleges. He is the author of several books, including Of Kennedy and Kings: Making Sense of the Sixties (1992); and served as U.S. Senator from Pennsylvania from 1991 to 1994. As Pennsylvania Secretary of Labor and Industry, he worked with several state governors to develop and promote the National Community Service Act of 1990. In 1991 Senator Wofford worked with a bipartisan group to create the National Civilian Community Corps. In 1993 he worked with fellow Senators and President Clinton to pass the National and Community Service Trust Act. This act created the CNS, which he now heads.

Please join us as this distinguished statesman talks about the importance of citizen service and the programs that encourage it.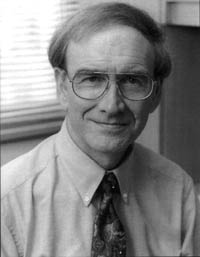 Order vs. Justice: An American Foreign Policy Dilemma
JOHN LEWIS GADDIS
TUESDAY, MARCH 7, 2000
John Lewis Gaddis, the fourth visitor in the William F. Podlich Distinguished Visitor Program this year, is one of America's foremost diplomatic historians. His numerous books and articles are lucid, thorough, and imaginative. But perhaps what distinguishes his work most is an instinct for exploring fundamental questions. Nowhere is this more evident than in his internationally acclaimed and authoritative book on containment The American Strategy That Won the Cold War and Helped Bring About the Downfall of the Soviet Union.

In addition to his studies of U.S.-Soviet relations and the Cold War, Gaddis has recently adopted the stance of a gadfly, prodding social scientists about their failure to anticipate the Soviet Union's collapse, and calling revisionist historians to account on the basis of the recently declassified records of the communist governments of Eastern Europe and the Soviet Union.

Gaddis is Robert A. Lovett Professor of History at Yale University. Educated at the University of Texas in Austin, he has also taught at Ohio University, the United States Naval War College, the University of Helsinki, Princeton University, and Oxford University. During the 1995/96 academic year, he was a Fellow at the Woodrow Wilson International Center for Scholars of the Smithsonian Institution in Washington D.C. His books include: The United States and the Origins of the Cold War, 1941-1947 (1972); Russia, the Soviet Union, and the United States: An Interpretive History (1978, second edition 1990); Strategies of Containment: A Critical Appraisal of Postwar American National Security Policy (1982); The Long Peace: Inquiries into the History of the Cold War (1987); The United States and the End of the Cold War: Reconsiderations, Implications, Provocations (1992); and We Now Know: Rethinking Cold War History (1997).

Gaddis is on the advisory board of the Cold War International History Project, served as a consultant on the CNN television documentary Cold War, and is currently working on a biography of George F. Kennan.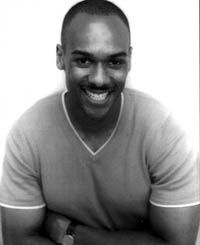 One More River to Cross: Black and Gay in America
KEITH BOYKIN
WEDNESDAY, MARCH 8, 2000
Keith Boykin is a recognized commentator on issues of race and sexual orientation. A Harvard-educated lawyer, he served as special assistant to the President of the United States, is the author of several books, and has lectured throughout the country.

Boykin received his B.A. from Dartmouth, where he was the editor-in-chief for the nation's oldest college newspaper. As a student at Harvard Law School, he edited the Harvard Civil Rights-Civil Liberties Law Review and was the spokesperson for the Harvard Coalition for Civil Rights. Boykin was one of eleven plaintiffs in a groundbreaking discrimination lawsuit against Harvard University and personally argued a portion of the case before Massachusetts Superior Court.

The highest-ranking openly gay individual in the Clinton White House, Boykin organized the first meeting between gay and lesbian leaders and a U.S. President. He served as the executive director for the National Black Lesbian and Gay Leadership Forum, a nonprofit group; has appeared on CNN, Fox News Channel, CNBC, NPR, and BET; and has been quoted in every major newspaper.

Boykin is the author of Respecting the Soul: Daily Reflections for Black Lesbians and Gays (1999), and One More River to Cross: Black and Gay in America (1996). The latter was selected as a finalist for the Lambda Literary Award.

In his Athenaeum address Keith Boykin will discuss issues of race and sexual orientation as well as important legal issues facing the gay community during this election year.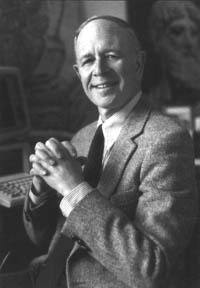 Reading from His Work
ROBERT FAGLES
THURSDAY, MARCH 9, 2000
"Robert Fagles is the best living translator of ancient Greek Drama, lyric poetry, and epic into modern English," wrote Garry Wills in The New Yorker upon the publication of Fagle's rendering of Homer's Odyssey (1996). His translations of Sophocles' The Three Theban Plays (2000), Aeschylus' Orestia (1984) (nominated for a National book Award) and Homer's Illiad (1990) (winner of 1991 Harold Morton Landon Award by the Academy of American Poets) have been acclaimed by scholars and poets for their dramatic power, lyric intensity, and epic grandeur. For his translations of Homer, Aeschylus, and Sophocles, Fagles was awarded the 1997 PEN/Ralph Manheim Medal for Lifetime Achievement in Translation as well as the 1996 Academy Award of Arts and Sciences and the American Philosophical Society. His original poetry as well as his translations have appeared in many journals and reviews, and a book of his poems I Vincent: Poems from the Pictures of Van Gogh, was published in 1978. Fagles is currently translating Virgil's Aeneid. He is also the author and editor of numerous articles and volumes on classical literature.

Please join us for this reading by one of the great translators, scholars, and poets of our time.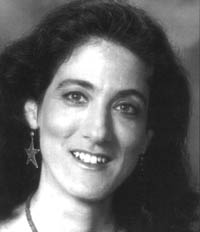 Tibetan Images of Enlightenment: Practice and Theory on the Plateau
ANNE KLEIN
MONDAY, MARCH 20, 2000
In 1999 CMC alumnus L. J. Kutten '74 endowed a lectureship in philosophy and religion to bring to campus scholars from traditions outside the mainstream of western religions. This year, the L. J. Kutten lecture will feature Tibetan Buddhism in a slide presentation by professor Anne Carolyn Klein.

Klein received her Ph.D. in 1981 from the University of Virginia and is currently chair of the department of religious studies at Rice University in Houston. She is the author of four books including Path to the Middle: Oral Madhyamika Philosophy in Tibet (1994) and Meeting the Great Bliss Queen: Buddhists, Feminists and the Art of the Self (1995). In addition to being a well-known author, professor, and translator, Klein has been a student of Khetsun Sangpo Rinpoche since 1973 and received teaching authorization from him in 1995. She has also studied extensively with a number of prominent Geluk and Dzogchen teachers in India, Nepal, and the U.S., including Geshe Wangyal, Lati Rinpoche, Geshe Rabten, Lama Gompo Tsayden, Namkhai Norbu Rinpoche, Lobon Tenzin Namdak, and Tenzin Wangyal Rinpoche.

In 1996 Klein became a founding director of Dawn Mountain, a research institute and Tibetan Temple in Houston, which emphasizes a nonsectarian approach to sutric and Dzogchen traditions. In her slide lecture, Klein will discuss Buddhist thought and practice in connection with the ancient Nyingma Buddhist school. She will highlight these themes particularly in relation to the Great Bliss Queen, a female embodiment of the enlightened state equally available to women and men.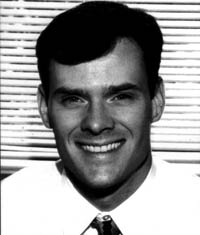 The Unsteady March of Racial Equality in America
PHILIP KLINKNER
TUESDAY, MARCH 21, 2000
Phillp Klinkner is an expert in the study of race relations and American politics. An associate professor of government at Hamilton College, he earned a B.A. in politics from Lake Forest College and his Ph.D. in political science from Yale. Klinkner has researched topics ranging from the phenomenon of party politics to the consequences of the Bill of Rights and in 1995 was honored with the Emerging Scholar Award from the American Political Science Association.

A prolific author, his books include The Losing Parties: Out-Party National Committees, 1956-1993 (1995) and The American Heritage History of the Bill of Rights: The First Amendment (1991). He is also published frequently in The Nation and the political journal Polity. Klinkner's recent research has focused on the relationship between American political history and the advancement of civil rights for African Americans. In his book The Unsteady March of Racial Equality in America (1999) Klinkner argues that America's progress towards racial equality advanced due to largescale wars that forced government to call upon egalitarian rhetoric to unite the country against a common enemy. He points to three pivotal moments in the progress of civil rights the American Revolution, the Emancipation Proclamation, and the post-World War II civil rights acts-to support his thesis, and argues that each of these great strides towards civil rights was brought about due to the necessity for national unity. Klinkner concludes this work by asking whether we will need another large-scale war to drive our country closer to racial equality. He offers support to the notion that the mechanisms necessary for progress exist in contemporary politics, and may bring us closer to racial equality without a new threat to our national sovereignty.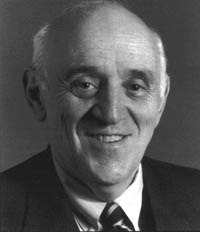 Changing Family Demographics: Economic and Public Policy Implications
BEN WATTENBERG
WEDNESDAY, MARCH 22, 2000
How is family structure changing in the U.S. and throughout the world-and what will be the wider social, political, and economic consequences? This question is addressed by Ben J. Wattenberg, senior fellow at the American Enterprise Institute in Washington, D.C.

Wattenberg is a 1955 graduate of Hobart College where he also received an honorary doctorate of law. He was an aide and speechwriter for President Lyndon B. Johnson and a campaign advisor in the 1970s to Senator Hubert Humphrey and Senator Henry "Scoop" Jackson. He was a cofounder and chairman of the Coalition for a Democratic Majority.

Wattenberg writes and lectures on a wide range of topics involving demographic and political change. An author of eight books, including Values Matter Most (1996); The Birth Dearth (1988); The First Universal Nation (1991); The Good News Is the Bad News Is Wrong (1984), he moderates the weekly PBS program Think Tank and writes a weekly newspaper column which appears in 200 papers. He coauthored The Real Majority (1970) with Richard M. Scammon, was a contributing editor to U.S. News and World Report, and a coeditor of the American Enterprise Institute's Public Opinion. He has hosted several PBS specials including Values Matter Most (1996), The Stockholder Society (1999), and The Grandparent Gap (1997). He is currently producing The First Measured Century, a six-part PBS series examining statistical trends in the United States.

Wattenberg is one of three speakers featured in conjunction with CMC's new H. N. and Frances C. Berger Institute on Work, Family, and Children.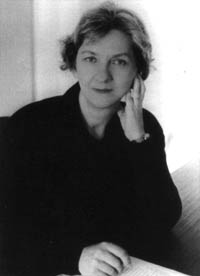 The Vanishing Arts: Reflections on Art and the Art of Teaching
JUDITH MERKLE
THURSDAY, MARCH 23, 2000
Professor Judith Merkle is a woman of two passions: teaching and fiction writing. A professor of political science, public administration, and organizational theory for over 25 years, Merkle has taught at the University of California, Berkeley, the University of Oregon, and the Claremont Graduate School. She has served as an associate professor of government at CMC for the past 18 years, teaching students about the reality behind organizational structures in both government and business.

While Merkle is dedicated to the art of teaching, she also holds a passion for both reading and writing historical fiction. As a novelist, Merkle's works focus on the lives of ingenious and independent women from periods ranging from 14th century England to the court of Louis XIV. Her novels have won both critical acclaim and an international following; she is both an international bestseller and a regular contributor to the Book-of-the-Month Club. In the words of one critic, her novels are crafted as small jewels, smooth and polished, glowing with a light all their own.

Merkle sets herself apart as both a professor and as an artist by her attention to detail and her personal involvement with her subject matter. As a professor of organizational theory, she brings experiences as an organizational consultant and researcher into the classroom, providing real-world examples and applications of organizational theories. As a writer, Merkle immerses herself in her subject matter, traveling to the historical settings of her novels, and even learning the trades of her heroines (for her novel The Serpent Garden (1996), she trained as a portrait painter). By living her subjects, Judith Merkle is able to transmit their passion into both her lectures and novels.

Merkle joins us as the first speaker in the Faculty Ideas in Progress series that allows CMC professors to share their research and academic interests with the greater Claremont Colleges community. It is a pleasure to welcome this accomplished, passionate, and artistic professor to the Athenaeum.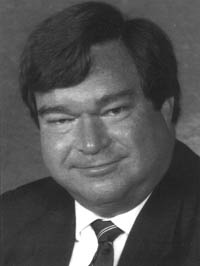 Prosecuting the Police and Prosecutors: The Illinois Death-Row Case of Rolando Cruz
WILLIAM KUNKLE, JR.
FRIDAY, MARCH 24, 2000 12:15 p.m.
In November of 1995 Rolando Cruz was acquitted of the brutal kidnap, sodomy, and murder of a ten-year old girl from Naperville, Illinois. He had twice before been convicted of the crime, had received a death sentence each time, and had spent more than a decade in prison awaiting execution. Shortly after Cruz's acquittal the chief presiding judge of DuPage County appointed renowned Chicago attorney William J. Kunkle, the former top prosecutor in the Cook County (IL) State's Attorney's office, to investigate the actions of the police and prosecutors in the three Cruz trials.

Bill Kunkle is perhaps best known as the prosecutor of John Wayne Gacy, who was convicted of 33 murders and executed by Illinois in 1994. Bill has several times spoken to CMC classes on the Gacy case and in the fall of 1997 he spoke at the Athenaeum in defense of the death penalty.

In this talk he will describe his unprecedented investigation and prosecution of four sheriffs police officers and three prosecutors for perjury, obstruction of justice, and official misconduct: for putting an apparently innocent man on death row. He will conclude his presentation by reflecting more broadly on the problem of convicting the innocent of capital offenses.
NEXT FORTNIGHTLY
Monday, March 27, 2000

Robert Faggen, associate professor of literature, Claremont McKenna College, "Rhetoric and Reality in Science"

Tuesday, March 28, 2000

Michelle Cliff, novelist, reads from her work

Wednesday, March 29, 2000

Abe Osheroff, writer/producer of Dreams and Nightmares (1975) an award-winning documentary about the Spanish Civil War

Monday, April 3, 2000

Colin Wright, professor of economics, Claremont McKenna College, "Ethics and the Economic Approach to Human Behavior"

Tuesday, April 4, 2000

Serge Halimi, senior editor, Le Monde Diplomatique, "Market Journalism, or The Best News That Money Can Buy"

Wednesday, April 5, 2000

Ellen Galinsky, president and cofounder of the Families and Work Institute, "Ask The Children: What America's Children Really Think About Working Parents" (1999)

Thursday, April 6,

Robert Mundell, Nobel Laureate and professor of economics, Columbia University, "The International Monetary System After the Advent of the Euro"
ATHENAEUM FELLOW APPLICATIONS
Application forms for the position of Athenaeum Fellow for the 2000-2001 academic year will be available in the Athenaeum office on Monday, March 6. Completed applications must be returned by Friday, March 24 at 5:00 p.m.

Students desiring to be considered for the following year (2001-2002) but who will be away from campus during the next year's selection process may submit their application now in order to be considered for the future position.
Spring 2000 Student Art Show
CALLING ALL ARTISTS!
THURSDAY, APRIL 20, 2000 3:00 p.m.-8:00 p.m.
FRIDAY, APRIL 21, 2000 8:00 a.m.-5:00 p.m.
In April the Marian Miner Cook Athenaeum will host a student art show and reception. If you would like to submit your work for exhibit, please contact Brendan Ford or Billy Grayson for further information.