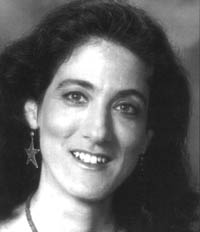 Tibetan Images of Enlightenment: Practice and Theory on the Plateau
ANNE KLEIN
MONDAY, MARCH 20, 2000
In 1999 CMC alumnus L. J. Kutten '74 endowed a lectureship in philosophy and religion to bring to campus scholars from traditions outside the mainstream of western religions. This year, the L. J. Kutten lecture will feature Tibetan Buddhism in a slide presentation by professor Anne Carolyn Klein.

Klein received her Ph.D. in 1981 from the University of Virginia and is currently chair of the department of religious studies at Rice University in Houston. She is the author of four books including Path to the Middle: Oral Madhyamika Philosophy in Tibet (1994) and Meeting the Great Bliss Queen: Buddhists, Feminists and the Art of the Self (1995). In addition to being a well-known author, professor, and translator, Klein has been a student of Khetsun Sangpo Rinpoche since 1973 and received teaching authorization from him in 1995. She has also studied extensively with a number of prominent Geluk and Dzogchen teachers in India, Nepal, and the U.S., including Geshe Wangyal, Lati Rinpoche, Geshe Rabten, Lama Gompo Tsayden, Namkhai Norbu Rinpoche, Lobon Tenzin Namdak, and Tenzin Wangyal Rinpoche.

In 1996 Klein became a founding director of Dawn Mountain, a research institute and Tibetan Temple in Houston, which emphasizes a nonsectarian approach to sutric and Dzogchen traditions. In her slide lecture, Klein will discuss Buddhist thought and practice in connection with the ancient Nyingma Buddhist school. She will highlight these themes particularly in relation to the Great Bliss Queen, a female embodiment of the enlightened state equally available to women and men.