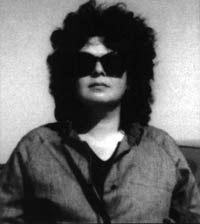 Reads From Her Work
MICHELLE CLIFF
TUESDAY, MARCH 28, 2000
Michelle Cliff's landmark novel
No Telephone to Heaven
(1989) is a story of Jamaica and the crossroads of myth, politics, and race. At its center is the haunting character of Clare Savage, a divided mulatto, and her quest for spiritual integrity. The book represents a major achievement in the development of narrative in its depiction of brutalizing poverty and astonishing beauty. Toni Morrison has said that it is "full of razors, blossoms, and clarity. The beauty and authority of Cliff's writing is coupled with profound insight." Her most recent work is a collection of stories,
The Store of a Million Items: Stories
(1998), remarkable for its precise economy of language and unsentimental intelligence in confronting the complexities of a post-colonial world.
Cliff, who grew up in Jamaica and the United States, was educated in New York and the University of London. Her previous books include Claiming the Identity They Taught Me to Despise (1980), Abeng (1990), and The Land of Look Behind: Prose and Poetry (1985). She has been recognized around the world for her essays, articles, and lectures, and has been the Allen K. Smith Professor of English Language and Literature at Trinity College. She currently resides in California. This lecture is jointly sponsored by the CMC literature department.