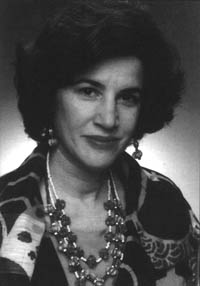 Ask The Children: What America's Children Really Think About Working Parents
ELLEN GALINSKY
WEDNESDAY, APRIL 5, 2000
Most sociological studies of work-family tensions focus upon the attitudes and behaviors of working adults. Ellen Galinksy's landmark book Ask the Children: What America's Children Really Think About Working Parents (1999) contains the findings of a unique, longterm study of how children view the stresses and strains of modern family life. Her book-and the reactions to it-are the subject of her Athenaeum talk.

Galinsky is the president and cofounder of the Families and Work Institute, a Manhattan-based nonprofit organization conducting research on the changing family, workplace, and community. Since its inception in 1989, the Institute has made headlines with pioneering research such as the National Study of the Changing Workforce, an ongoing representative study of the U.S. workforce that is updated every five years. The 1998 Business Work-Life Study revealed the trends and prevalence of business initiatives that support the family and personal lives of employees.

Galinsky was a presenter at the 1997 White House Conference on Child Care and is the program director of the annual work-life conference, sponsored by the Conference Board and the Families and Work Institute. Having helped pioneer the field of work and family life during twenty-five years of teaching at Bank Street College of Education, she is coauthor of more than twenty books and hundreds of articles in magazines and academic journals. The past president of the National Association for the Education of Young Children, Galinsky serves on many boards, commissions, and task forces.

Ask the Children was excerpted in Newsweek. Both Galinsky and her work have been profiled in most national print and television forums including NBC's Today Show and ABC's Nightline.

Ellen Galinsky is one of three speakers featured this year in conjunction with CMC's new H. N. and Frances C. Berger Institute on Work, Family, and Children.