Athenaeum Location
Print Newsletter
April 10, 2000
Vol. 15, No. 11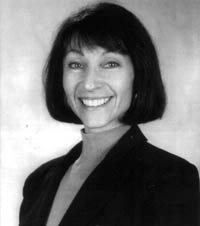 Refugees
STEPHANIE SATIE
MONDAY, APRIL 10, 2000
In her dramatic, autobiographical one-woman show Refugees (1998), Stephanie Satie, came upon the subject of her play while teaching English as a second language to refugees and immigrants. In her classes she heard "daily stories of war, deprivation, humiliation, and institutionalized sexual oppression." It was the power of these stories and the degree to which they had been repressed that compelled her to write Refugees, a narrative of recent American immigrants (Russian and Iranian Jews, Christian Armenians) as they struggle to assimilate and find a place in their new communities.

Satie won a Drama-Logue award for her performance in the West Coast premiere of Alan Brody's Invention for Fathers and Sons (1989). Her other theatre credits include Waiting for the Moon to Fall at Theatre 40 and Kvetch at the Odyssey Theatre. Stephanie played the recurring role of Ida Pfeiffer (Paul's Mom) on The Wonder Years and has appeared on Beverly Hills 90210, General Hospital, and All My Children. Her performance in Refugees was described as "120 percent passion all the way" by the Los Angeles Times and has won critical acclaim across the country and abroad, earning four stars from The Scotsman in Edinburgh.

Satie recently completed her master's degree in English at California State University, Northridge, where she still teaches. Please join us as Stephanie Satie transforms her personal classroom experience into a journey through the minds and hearts of America's newest immigrants. This performance is sponsored by the Gould Center for Humanistic Studies.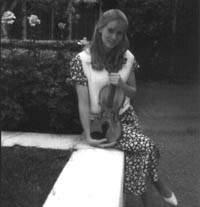 A Senior Recital
BRANDI PAGE '00, violin
WENDY KAO '01, piano
TUESDAY, APRIL 11, 2000
A member of the Claremont McKenna College class of 2000, Brandi Page began her violin instruction at the age of nine under the tutelage of Idell Low, director of the Suzuki music program in Los Angeles. Currently studying with Rachel Vetter Huang, professor of music at Scripps College, Page is the assistant principal first violinist with the Claremont Concert Orchestra and has performed with the West Valley Symphony Orchestra.

In addition to her musical achievements, Page is an accomplished sculptor, athlete, and student. Her horse sculptures won " Best of Show" and "First Prize" at the Los Angeles County Fair in 1999 and were displayed at the annual Marian Miner Cook Athenaeum student art show in 1998 and 1999. During her four years at CMC, Page has run long distance for both the cross country and track and field teams. She is captain of the women's cross country team, has twice competed in the NCAA national championships; and has been named All-Conference Athlete for four consecutive years and All-Region Athlete for three years. A premed student, Page serves as president of the 3-College premedical club and will graduate this spring with a degree in psychobiology.

Wendy Kao '01, is an economics-accounting major from Taipei, Taiwan. She has studied piano since the age of nine and is a student of Hao Huang, professor of music at Scripps College. Kao is currently preparing a piano concerto with the Claremont Concert Orchestra, as well as a senior solo recital to be performed at the Athenaeum next spring.

Please Join us as Brandi Page and Wendy Kao perform music by Mozart, Handel, Bartok, Sarasate, and Ravel.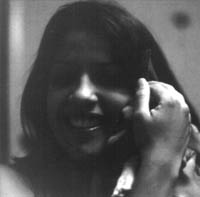 The Immaculate Conception of Virginia Manchado
CLAUDIA MARTINEZ '00
WEDNESDAY, APRIL 12, 2000
Hailing from El Paso Texas, Claudia Martinez, a member of CMC's senior class, is an aspiring poet and playwright whose second play, The Immaculate Conception of Virginia Manchado (2000), will debut at the Athenaeum.

Martinez has worked for the South Side Summer Theatre in El Paso, where she handled press, community outreach, and fundraising. More recently, through the Le Fe Clinic, she helped develop a new theater program. At CMC, she served as Editor-in-chief for The Collage. An English and Spanish literature major, the play was written for her senior thesis and will be performed by fellow students (Donesha Dennis, Sarah Hernandez, Diana Lopez, Adelina Mendoza, Alfonso Morales, Anthony Ramirez, Leticia Rodriguez, David Stahlin).

The Immaculate Conception of Virginia Manchado is a comedy in English, Spanish, and Spanglish. It centers around a young pregnant girl in a conservative border town family. Set in Texas, the play will address issues of sexuality and religion within the Chicano culture.

Please join us for this original and thought provoking play-written, directed, and produced by Claudia Martinez.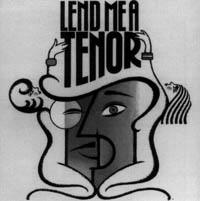 Dinner Theater
Lend Me a Tenor by Ken Ludwig
THURSDAY, APRIL 13, 2000
FRIDAY, APRIL 14, 2000
SATURDAY, APRIL 15, 2000
Claremont McKenna's oldest student-run theatre troupe "Under the Lights" proudly presents Ken Ludwig's hilarious comedy of errors, Lend Me A Tenor (1986), for the annual dinner theatre performance at the Marian Miner Cook Athenaeum. Lend Me A Tenor opened on Broadway in 1989 and has since been performed throughout the world in eight languages, winning two Tony Awards, four Drama Desk Awards, and three Outer Critics Circle Awards.

The play begins opening night at the Cleveland Grand Opera Company where the opera staff is frantically making last minute preparations for "ll Stupendo" and the arrival of the evening's special guest star, Mr. Tito Merelli, the world's greatest tenor. A wild fight ensues, leaving the Opera Company without a star! The show must go on, and Ludwig presents his audience with an uproariously funny comedy of confusion and mistaken identity. Join the cast (Christina Cheshier, Rebecca Hermanowicz, Karl Kahn, and Justin Shiroff) for an evening of fine food and fantastic entertainment. Chris Monjoy will be there-will you?

Seating will be festival style and is limited. Sign up as soon as possible, circling your first, second, and third choice of date. You will be contacted if your first choice reservation date is unavailable. Community guests will be charged $13.50 for the dinner.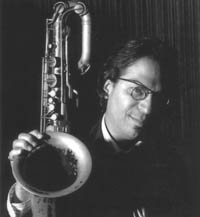 American Jazz Institute Orchestra: Jazz and Strings
GARY SMULYAN, baritone saxophone
MARK MASTERS, conductor, American Jazz Institute Orchestra
CECILIA COLEMAN, piano
PUTTER SMITH, bass
JOE LABARBERA, drums
KRISTEN AUTRY, violin
LUDVIG GIRDLAND, violin
J'ANNA JACOBY, violin
PAM JACOBSON, violin
NICOLE GARCIA, violin
TOM VOS, viola
JOHN KROVOZA, cello
SHARON RIZZO, cello
MONDAY, APRIL 17, 2000
Gary Smulyan is critically acclaimed as a major voice on the baritone saxophone today. As a teenager growing up in Long Island, he had the opportunity to perform with Chet Baker, Lee Konitz, and Jimmy Knepper.

In 1978 Smulyan was asked to join Woody Herman's Young Thundering Herd, which at that time included Joe Lovano, Marc Johnson and John Riley. He left Herman's band in 1980, moving back to New York to join the Mel Lewis Jazz Orchestra. He has performed and recorded worldwide with renowned artists such as Freddie Hubbard, Dizzy Gillepsie, Ray Charles, B.B. King, Lionel Hampton, Herbie Hancock, Wynton Marsalis, and Diana Ross.

He has recorded four CDs for the Criss Cross label: Saxophone Mosaic (1995) (voted one of the 25 best CDs of 1995 by WBGO, New York's leading FM jazz station); The Lure of Beauty (1990); Homage (1991); and Gary Smulyan with Strings (1997) (which was selected as one of the ten best CDs of 1997 by the Boston Globe). He is the winner of the 1990 Jazz Times critic's poll, the 1994 Down Beat readers' poll, and the 1998 Down Beat Critics Poll.

Smulyan currently performs with the Village Vanguard Jazz Orchestra, the Carnegie Hall Jazz Band, the Three Baritone Saxophone Band (a tribute to Gerry Mulligan), the Tom Harrell Octet, and the George Coleman Octet, as well as his own projects.

Please join us as this master saxophonist performs compositions arranged for string ensemble, rarely performed live in concert. This concert is one of a series of performances conducted by Mark Masters as part of CMC's jazz history course.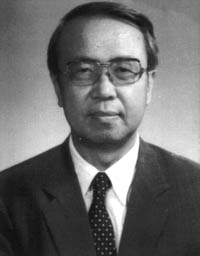 Chinese Foreign Policy and Sino-U.S. Relations
CHAOZHU JI
TUESDAY, APRIL 18, 2000 12:15 p.m.
Ambassador Ji came to the United States at the age of nine with his parents, as refugees from the Japanese invasion, and returned to China at the age of 21. A veteran Chinese diplomat, Ji grew up and received most of his education in the United States, including two years at Harvard.

Upon completion of his education at Qinghua University in Beijing in 1952, Ji volunteered for service in the Chinese People's Volunteers in Korea, where he served for two years as English stenographer for the Chinese delegation at the cease-fire negotiations. He attended the Geneva Conference (1954) and the Bandung Conference (1955) as the junior-most member of Premier Zhou Enlai's delegation. Over a period of seventeen years, Ji served intermittently as the principal English interpreter for Chairman Mao Zedong, Premier Zhou Enlai, and other top Chinese leaders, including interpreting for the Kissinger and Nixon visits to China.

In addition to a number of diplomatic appointments at home and abroad, Ji served as minister counselor at the Chinese Embassy in the United States, Chinese Ambassador to the United Kingdom, and under-secretary-general of the United Nations (1991-1996).

As CMC's Freeman Foundation Visiting Professor in Asian Affairs, Ambassador Chaozhu Ji is teaching a course in Chinese foreign policy with Professor C. J. Lee. In his luncheon address, Ji will discuss China's foreign policy, emphasizing Sino-U.S. relations. This lecture is sponsored by the Keck Center for International and Strategic Studies.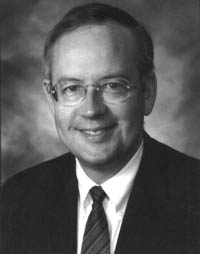 Reflections on the Independent Counsel Statute: The Ignored Wisdom of the Framers
KENNETH STARR
TUESDAY, APRIL 18, 2000
Best known for his recent role as Independent Counsel in the investigations leading to the impeachment of President Clinton, Kenneth Starr is a respected and experienced constitutional lawyer who has served in numerous positions of distinction.

Starr grew up in Texas, attending high school in San Antonio. He attended Harding University in Arkansas for two years before transferring to George Washington University. He earned his law degree from Duke University Law School and clerked for Supreme Court Chief Justice Warren Burger. In 1977 he joined the law firm of Gibson Dunn & Crutcher in Washington, DC and became an associate partner. Starr joined the Department of Justice in 1981 and served as counselor to the attorney general until 1983, when President Reagan appointed him to the U.S. Court of Appeals for the District of Columbia. He was the youngest judge ever to serve in that capacity. Starr served as solicitor general during the Bush administration, and then reentered private practice as a partner for the firm of Kirkland & Ellis.

In I993 Congress asked Starr to evaluate the diaries of Senator Bob Packwood who resigned after allegations of sexual misconduct. A year later, a special three-judge federal panel appointed him to investigate the Whitewater affair, replacing Robert Fiske. Starr's five-year, 50-million-dollar investigation was expanded numerous times and led to several indictments and the impeachment of President Clinton.

Please join us as Kenneth Starr discusses the pitfalls inherent in ignoring the separation of powers. This lecture is cosponsored by the Athenaeum and the Res Publica Society. The dinner is open to the CMC community only. All are welcome to the talk.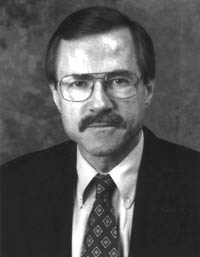 Campaign Finance Reform Is Not About Campaign Finance Reform
DARRYL WOLD '63
WEDNESDAY, APRIL 19, 2000 12:15 p.m.
With the popular but unsuccessful candidacy of longtime campaign finance reform crusader Senator John McCain, the issues of money and influence have once again captured the nation's attention. In a special lunchtime presentation, Federal Election Commission Chairman and Claremont McKenna College alumnus Darryl Wold will discuss whether the current debate about campaign reform is actually focused on reforming the regulation of campaign contributions and spending, or whether it is about regulating speech on issues and legislative programs.

Wold graduated cum laude with a degree in accounting in 1963. He earned his law degree from Stanford University Law School and is a member of the California bar. Prior to his appointment to the FEC, Wold had his own practice in Orange County, where he was a member of the Sheriffs Advisory Council, and was counsel for election law litigation for the firm of Reed and Davidson. He has represented candidates, ballot measure committees, and political action committees in state and federal trials and appellate courts.

A member of the California Political Attorneys Association, Wold was nominated to the Federal Election Commission by President Clinton in 1997. The bipartisan FEC consists of three Democrats and three Republicans appointed by the President and confirmed by the Senate. The Commissioners serve full time and are responsible for administering and enforcing the Federal Election Campaign Act. They generally meet twice a week, once in closed session to discuss matters that, by law, must remain confidential, and once in a meeting open to the public. At these meetings, they formulate policy and vote on significant legal and administrative matters.

Lunch begins at 11:45 a.m. Darryl Wold speaks at 12:15 p.m.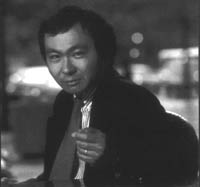 The Great Disruption: Human Nature and the Reconstruction of Social Order
FRANCIS FUKUYAMA
WEDNESDAY, APRIL 19, 2000
Francis Fukuyama has spent the last decade studying and writing about how culture and society have adjusted to modern politics and economics. He has a keen eye for the ebb and flow of social order, seeking a stable foundation in the face of constant innovation. Fukuyama's lecture will take us from the Great Disruption of the 1960s to the present day, explaining the changes traditional culture has faced, and how social order is now reconstituting itself for the next generation.

One of the most acclaimed and controversial writers of our time, Fukuyama's first award-winning book The End of History and the Last Man (1992) was a bestseller in four countries and has appeared in over twenty foreign editions. His second book Trust: The Social Virtues and the Creation of Prosperity (1995) had similar success and was named Business Book of the Year. Last year he published a new book, The Great Disruption: Human Nature and the Reconstitution of Social Order (1999). Currently the Hirst Professor of Public Policy at George Mason University and the director of its Institute of Public Policy's International Commerce and Policy Program, Fukuyama previously served in the political science department of the RAND Corporation and the policy planning staff of the US Department of State.

Please join the Henry Salvatori Center and the Athenaeum in welcoming to Claremont one of the most distinguished social thinkers of our era.
There will be no programs on Thursday, April 20th in observance of Passover.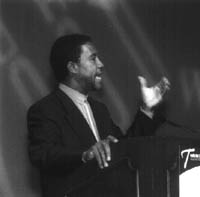 Environmental Racism and Environmental Justice
DAMU SMITH
WEDNESDAY, APRIL 26, 2000 12:15 p.m.
Damu Smith, director of the Greenpeace Toxics Campaign, is a dedicated activist, community leader, spokesperson, and grassroots organizer for environmental justice and racial equality.

For the past nine years, Smith has focused his attention toward environmental justice in communities of color. In 1992 he organized the Southern Community Labor Conference for Environmental Justice, attended by over 2500 delegates the largest turnout ever for an environmental justice event. As a national associate director for Greenpeace USA, he led a successful campaign to stop Shin Etsu from building the worlds largest PVC production facility in the poor, polluted, and predominantly African-American community of Convent, Louisiana.

A veteran in the human rights, peace, and civil rights movement, Smith served as a board member of the Washington Office on Environmental Justice, program associate with the Commission for Racial Justice of the United Church of Christ, and director of the Washington Office on Africa. In recognition for his tireless efforts campaigning for civil rights and environmental justice he received the Sanctity of Life Award from the Southern Christian Leadership Conference in 1996.

Smith joins us as part of the Claremont Colleges Earth Day to May Day, a series of events, speakers, and workshops that explore the relationship between environmental, social justice, and labor issues.

Lunch begins at 11:45 a.m. Damu Smith speaks at 12:15 p.m.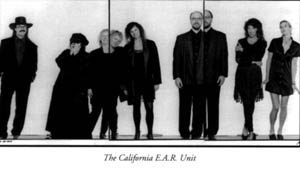 California E.A.R. Unit: New Music for a New Millennium
MATHEW ROSENBLUM, composer
ARTHUR JARVINEN, percussion
ERIKA DUKE-KIRKPATRICK, cello
ROBIN LORENTZ, violin
DOROTHY STONE, flute
MARTY WALKER, clairnets
VICKI RAY, piano
AMY KNOLES, percussion
WEDNESDAY, APRIL 26, 2000
The best new piece of the evening was by composer Mathew Rosenblum. The writing is expressive, with wonderful effects achieved by means of the juxtaposition of both singing and speaking over the playing of the instrument. . .

-National Public Radio

This concert by the acclaimed California E.A.R. Unit will include several works by contemporary composers, including the world premiere of a composition by Mathew Rosenblum that was specialty commissioned by the Gould Center for Humanistic Studies. Rosenblum's piece, scored for flute, clarinet, violin, keyboard, electric bass, percussion, and prerecorded text, exemplifies the synthesis of diverse musical elements that characterize the composer's highly individual and innovative style. In his music, Rosenblum makes liberal use of classical, jazz, rock, and world music traditions. "My goal," he asserts, "is to continue to explore ways in which seemingly separate musical voices and traditions may be woven together into a newly expressive whole."

Rosenblum earned advanced degrees in composition at the New England Conservatory and Princeton University. His works have been performed throughout the United States and Europe by such ensembles as the New York New Music Ensemble, the Prism Chamber Orchestra, and the Rascher Saxophone Quartet. He is currently composer-in-residence and associate professor of composition at the University of Pittsburgh.

The California E.A.R. Unit is one of the world's most celebrated new-music ensembles. They have performed at festivals at Tanglewood, Brussels, Aspen, Paris, New York, Amsterdam, Cologne, Kiev, the Kennedy Center, and many places in between. Their recordings for the Nonesuch, Crystal, New Albion, New World, and Cambria labels have featured works by such composers as Wadada Leo Smith, Louis Andriessen, and E.A.R. Unit member Arthur Jarvinen. Since 1987 the E.A.R. Unit has been Ensemble-in-Residence at the Los Angeles County Museum of Art.