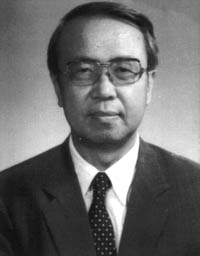 Chinese Foreign Policy and Sino-U.S. Relations
CHAOZHU JI
TUESDAY, APRIL 18, 2000 12:15 p.m.
Ambassador Ji came to the United States at the age of nine with his parents, as refugees from the Japanese invasion, and returned to China at the age of 21. A veteran Chinese diplomat, Ji grew up and received most of his education in the United States, including two years at Harvard.

Upon completion of his education at Qinghua University in Beijing in 1952, Ji volunteered for service in the Chinese People's Volunteers in Korea, where he served for two years as English stenographer for the Chinese delegation at the cease-fire negotiations. He attended the Geneva Conference (1954) and the Bandung Conference (1955) as the junior-most member of Premier Zhou Enlai's delegation. Over a period of seventeen years, Ji served intermittently as the principal English interpreter for Chairman Mao Zedong, Premier Zhou Enlai, and other top Chinese leaders, including interpreting for the Kissinger and Nixon visits to China.

In addition to a number of diplomatic appointments at home and abroad, Ji served as minister counselor at the Chinese Embassy in the United States, Chinese Ambassador to the United Kingdom, and under-secretary-general of the United Nations (1991-1996).

As CMC's Freeman Foundation Visiting Professor in Asian Affairs, Ambassador Chaozhu Ji is teaching a course in Chinese foreign policy with Professor C. J. Lee. In his luncheon address, Ji will discuss China's foreign policy, emphasizing Sino-U.S. relations. This lecture is sponsored by the Keck Center for International and Strategic Studies.