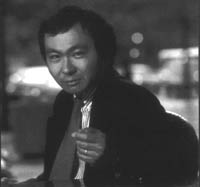 The Great Disruption: Human Nature and the Reconstruction of Social Order
FRANCIS FUKUYAMA
WEDNESDAY, APRIL 19, 2000
Francis Fukuyama has spent the last decade studying and writing about how culture and society have adjusted to modern politics and economics. He has a keen eye for the ebb and flow of social order, seeking a stable foundation in the face of constant innovation. Fukuyama's lecture will take us from the Great Disruption of the 1960s to the present day, explaining the changes traditional culture has faced, and how social order is now reconstituting itself for the next generation.

One of the most acclaimed and controversial writers of our time, Fukuyama's first award-winning book The End of History and the Last Man (1992) was a bestseller in four countries and has appeared in over twenty foreign editions. His second book Trust: The Social Virtues and the Creation of Prosperity (1995) had similar success and was named Business Book of the Year. Last year he published a new book, The Great Disruption: Human Nature and the Reconstitution of Social Order (1999). Currently the Hirst Professor of Public Policy at George Mason University and the director of its Institute of Public Policy's International Commerce and Policy Program, Fukuyama previously served in the political science department of the RAND Corporation and the policy planning staff of the US Department of State.

Please join the Henry Salvatori Center and the Athenaeum in welcoming to Claremont one of the most distinguished social thinkers of our era.