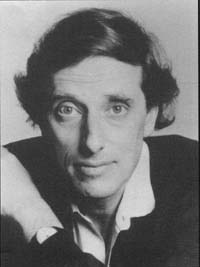 To Be Completely, Absolutely, and Irreversibly Bilingual
ARIEL DORFMAN
TUESDAY, OCTOBER 3, 2000
Chilean playwright, novelist, and essayist Ariel Dorfman is called "one of the greatest living Latin American novelists" by Newsweek. His first novel Moros en la costa (published in English as Hard Rain in 1990) came out just as Pinochet came to power and led to Dorfman's exile. Dorfman spent these ten years in Europe and the U.S. writing fiction that addressed the coup in Chile. Among other things, his works tackle the issues surrounding the search for political and cultural identity and reflect his dedication to human rights.

Dorfman's novels include Widows (1983), The Last Song of Manuel Sendero (1986), Mascara (1988), Hard Rain (1990), and Konfidenz (1995). He is also a world-renowned playwright whose play "Death and the Maiden" (1992) won numerous awards and was made into a Roman Polanski film. "Widows" (1983) won a New American Plays Award from the Kennedy Center and "Reader," (1995) another of his plays, received the Roger L. Stevens Award, also from the Kennedy Center.

In 1988 Dorfman published his memoir, Heading South, Looking North: A Bilingual Journey. Here readers can learn of Dorfman's own experience and struggle through the beauty of his own prose. He published a book of poetry entitled Last Waltz in Santiago and Other Poems of Exile and Disappearance (1988), and contributes regularly to The New York Times, Los Angeles Times, The Nation and The Village Voice. Dorfman's works have been translated into more than 30 languages.

Ariel Dorfman is the Distinguished Research Professor of Literature and Latin American Studies at Duke University. Join us at the Athenaeum for the opportunity to spend an evening with this influential writer.