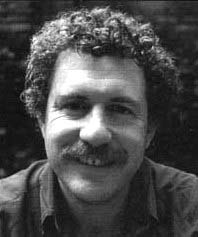 Wrongful Convictions: Causes and Remedies; What Is to be Done?
PETER NEUFELD
THURSDAY, NOVEMBER 9, 2000
In the last ten years DNA testing has uncovered stone-cold proof that in the United States eighty innocent people have been sent to prison and death row. Yet no intense investigation of the criminal justice system has ensued. Peter Neufeld, as cofounder and director of The Innocence Project, represents more than two hundred inmates seeking post-conviction release through DNA testing. Since its beginnings, The Innocence Project has been responsible in whole or in part for exonerating more than forty clients. Actual Innocence: Five Days to Execution, and Other Dispatches from the Wrongly Convicted, coauthored by Barry Scheck and Peter Neufeld, was published in February 2000. This nonfiction book grew out of the cases and stories of The Innocence Project. The Washington Post says it "ought to be required reading for anyone who believes that only the guilty are put to death."

Neufeld is in private practice, specializing in criminal defense, civil rights, and constitutional litigation. Victims of police brutality, pursuing civil rights claims in the courts and seeking systematic change, frequently retain him. Neufeld represented Abner Louima, A Hatian-American tortured by cops in a precinct bathroom. When not acting as primary council, Neufeld provides pro bono services to dozens of lawyers representing the accused in death penally cases. Neufeld is cochair of the National Association of Criminal Defense Lawyers DNA Task Force. In 1995 he was appointed by the Governor to serve on the New York State Commission on Forensic Science with responsibility for regulating all state and local crime laboratories.

A 1972 graduate of the University of Wisconsin, Peter Neufeld received his law degree in 1975 from the New York University School of Law. He appears at the Athenaeum as part of the series Psychology and Law.