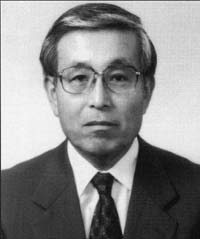 Japan's Identity Dilemma in Asia
TAKATOSHI KATO
WEDNESDAY, NOVEMBER 15, 2000 12:15 p.m.
The Keck Center for International and Strategic Studies is pleased to sponsor a lecture by Professor Takatoshi Kato. In his luncheon address Kato will discuss a number of important issues-such as a development of "flying-geese" and "leap-frogging" patterns in Asia, an unimpressive but steady improvement of Japan's economic outlook, a redefinition of the changing triangle among Japan, Korea, and China, and Japan's relations with the Association of Southeast Asian Nations (ASEAN). As the Freeman Foundation Visiting Professor of Asian Affairs, Kato team-teaches the class "The Asian Financial Crisis and After" at CMC.

Professor Kato received a B.A. degree from Tokyo University and his M.P.A. degree from Princeton University. He had a distinguished career in the Japanese Ministry of Finance for 33 years; he served as director-general of the Bureau of International Finance and Vice Minister for International Affairs (l995-1997). He was a staff economist at the Organization for Economic Cooperation and Development (OECD) in Paris and executive director at the Asian Development Bank (ADB) in Manila.

Upon his retirement from the Ministry of Finance Kato was appointed as special advisor to the Japanese Minister of Finance and as advisor to the president of the Bank of Tokyo-Mitsubishi. In the 1998-1999 academic year he taught at the Woodrow Wilson School, Princeton University. Lunch is served at 11:45. Kato will speak at 12:15.