Athenaeum Location
Print Newsletter
January 18, 2001
Vol. 16, No. 05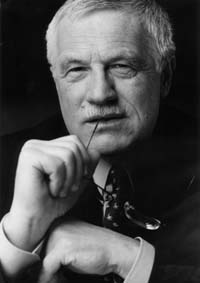 Creating Capitalism in Eastern Europe: The Czech Case
VACLAV KLAUS
THURSDAY, JANUARY 18, 2001
Vaclav Klaus is one of the most influential politicians in Eastern Europe, if not the most important politician in the area of post-communist economic transition. After two successful years as the first non-Communist finance minister, Vaclav Klaus was elected the Prime Minister of the Czech Republic and served until 1997. Although his center-right Civic Democratic Party did not win as many votes as the Social Democratic Party in the 1998 parliamentary elections, Klaus nevertheless was appointed Speaker of the Parliament, a position he holds to this day. In addition, since March of 1996, he has been vice-chairman of the European Democratic Union.

An anticommunist and a pro-market advocate for decades, Klaus is well known for his application of neoliberal strategies of economic reform to transition countries. Since Klaus has remained in office longer than any of his counterparts in other countries, he has been able to implement an aggressive strategy of capitalist transformation, a strategy that for many years made the Czech Republic the model case of postcommunist reform. He was responsible for drafting the model of mass privatization that was employed in one form or another in a dozen postcommunist countries.

A graduate of the Prague School of Economics in 1963, Klaus studied international economic relations and international trade. He has also worked for the Institute of Economics of the Czechoslovak Academy of Sciences and the Czechoslovak Central Bank. Dr. Klaus is a member of the Mon Pelerin Society and is the recipient of 19 international awards and 16 honorary doctorates. He continues to be widely published in both his homeland and around the world.

Vaclav Klaus's visit to CMC is cosponsored by the Res Publica Society of Claremont McKenna College and the Marian Miner Cook Athenaeum.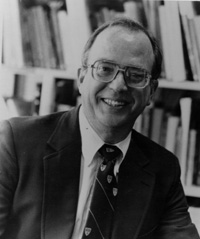 Discovery of Earth's Earliest Fossils: Solution to Darwin's Dilemma
J. WILLIAM SCHOPF
MONDAY, JANUARY 22, 2001
In his magnus opus On the Origin of Species (1859), Charles Darwin broached what he regarded to be the most vexing problem facing his theory of evolution: the complete lack of any fossil record of life prior to the rise of shelly invertebrate animals that marks the beginning of the Cambrian Period of geologic time (approximately 550 million years ago). This absence he described as "inexplicable" and could be "truly urged as a valid argument" against his all-embracing synthesis. For more than 100 years, the missing Precambrian history of life stood out as one of the greatest unsolved mysteries in natural science. After a century of trial and error, search and eventual discovery, life's ancient roots have finally been uncovered. The documented record of life has been extended to 3500 million years ago, an age more than three-quarters that of the planet itself.

An immense early fossil record, unknown and assumed unknowable, has been unearthed to reveal a microbe-dominated evolutionary progression that stretches seven times farther into the geologic past than had previously been thought. Life began far earlier, and evidently evolved initially much farther and faster than anyone had imagined.

Director of UCLA's Center for the Study of Evolution and the Origin of Life and a member of the department of Earth and Space Sciences, J. William Schopf received his undergraduate training in geology at Oberlin College, Ohio, and in 1968 his Ph.D. in biology from Harvard University. Discoverer of the oldest fossils known, author of two books and editor of seven volumes-including two prize-winning benchmark monographs on early evolution as well as Cradle of Life (1999), selected by Phi Beta Kappa as the outstanding science book of 1999-Schopf has been honored at UCLA as a Distinguished Teacher, Faculty Research Lecturer, and recipient of the university-wide Gold Shield Prize for Academic Excellence. Professor Schopf is a member of the National Academy of Sciences and the American Philosophical Society and a fellow of the American Academy of Sciences. Listed by Los Angeles Times Magazine as among Southern California's most outstanding scientists of the 20th century, he has twice been awarded Guggenheim Fellowships.

The David E. French Lectureship Fund sponsors Professor Schopf's visit to CMC and lecture at the Athenaeum.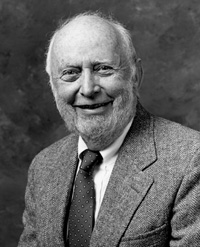 Development Lessons From the Past in a Non-Ergodic World
DOUGLASS NORTH
TUESDAY, JANUARY 23, 2001
How is it that, since Renaissance Europe, some nations of the world managed to grow and maintain great wealth while other countries remained poor? Among the many economists, social historians, and other social scientists who have tried to explain the forces and conditions that precipitated the economic emergence of the West are four who have addressed one or another variant of this question for the better part of their lives: Douglass North, Alfred Crosby, Nathan Rosenberg, and Robert Higgs, who this spring will comprise an Athenaeum speakers series entitled How the West Grew Rich. The series is sponsored by the Family of Benjamin Z. Gould Center for Humanistic Studies.

Douglass C. North, corecipient of the 1993 Nobel Prize in Economic Science, has, over a distinguished career spanning more than 50 years, concentrated on the formation of political and economic institutions, the consequences of these institutions, and the performance of economies through time. Professor North has taught at the University of Washington in Seattle, where he spent 33 years; at Rice University, where he was the Peterkin Professor of Political Economics; at Cambridge University, as Pitt Professor of American Institutions; and at Stanford, as Visiting Fellow of the Center for Advanced Studies in the Behavioral Sciences and (currently) Senior Fellow at the Hoover Institution.

The author of more than 50 articles and eight books (including Economic Growth of the United States, 1790 to 1860 (1961), Growth and Welfare in the American Past: A New Economic History (1966), and Structure and Change in Economic History (1981)) , North has garnered virtually all of the economic profession's major awards. In addition to winning the Nobel Prize with colleague R.W. Fogel, North's honors include election to the American Academy of Arts and Sciences and to the Fellowship of the British Academy. In 1992 he became the first economic historian ever to win the highly prestigious John R. Commons Award, and in 1996 was installed as the first Spencer T. Olin Professor in the Arts and Sciences at Washington University in St. Louis.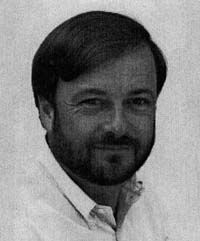 Conserving Endangered Species in the Era of Genomics
OLIVER RYDER
WEDNESDAY, JANUARY 24, 2001
Emerging technologies in genomic sciences will forever change the way biologists collect information and view the world. Information derived from comparative genomics of diverse species, including endangered species, will enrich our understanding of our own human genetic makeup and its origins. Similarly, studies of DNA sequences and gene expression can contribute to the conservation effort for endangered species.

Oliver Ryder was among the first geneticists who, dedicated to protecting endangered animals, pioneered the links now bridging zoological parks and those working in the field to conserve natural populations. In addition to his involvement in preservation efforts involving such well-known species as the California condor, giant panda, African rhino, and mountain gorilla, Ryder has studied endangered species of the Southern California bioregion, including the bighorn sheep, arroyo toads, and the pronghorn antelope of the California peninsula.

Ryder completed his Ph.D. in biology at the University of California, San Diego. Beginning his scientific career as a research fellow with the Zoological Society of San Diego, he advanced to the position of geneticist and subsequently was awarded the Kleberg Chair in Genetics. Ryder manages a highly productive genetics program that includes the Frozen Zoo-an ever-expanding collection of fibroblast cells and DNA specimens-as well as the Zoological Society's efforts in molecular genetic research and the genomic biology of endangered species.

The David E. French Lectureship Fund sponsors Dr. Ryder's visit to CMC and lecture at the Athenaeum.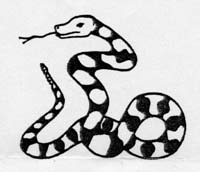 Year of the Snake, Draco Arts Golden Dragon Team
LUNAR NEW YEAR CELEBRATION
THURSDAY, JANUARY 25, 2001
Would you say that you were "born charming and popular?" Do you consider yourself a "spotlight magnet...(who) will not be ignored" and someone most people are secretly or hopelessly in love with?" You snake, you! Individuals born in 1917, 1929, 1941, 1953, 1965, 1977, 1989, or 2001 are blessed with profound wisdom , elegance, and charm. Diplomatic and popular, they are lucky with money and will always have more than enough to survive. Some famous Snakes include Oprah Winfrey, Bob Dylan, Reverend Jesse Jackson, Charles Darwin, Franklin D. Roosevelt, Jacqueline Kennedy Onassis, Pablo Picasso, Maya Angelou, Howard Stern, and Brad Pitt.

The Athenaeum will again host its annual Lunar New Year Celebration to recognize and celebrate the upcoming Year of the Snake. The evening will include a multiple- course meal, not only tasty but also rife with symbolic meaning. There will be dishes to symbolize health, wealth, and good fortune, and like the decorations, it is because they are homophones with lucky words. For example, fish symbolizes prosperity because the word for fish sounds the same as the word for surplus (or profit) in Chinese. The mustard green, which is known as chang-nian-cai "long- year-vegetable" in some dialects naturally symbolizes longevity.

Members of the Draco Arts Golden Dragon Team will entertain dinner guests between courses with performances of the traditional Lion Dance as well as folk dances and songs.

Due to the popularity of this annual event, reservations are for CMC persons only.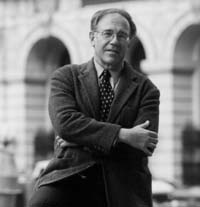 How American National Identity Heralds a Post-National Age
JAMES SLEEPER
MONDAY, JANUARY 29, 2001
In the early 1990s, when Rudolph Giuliani was running against David Dinkins, New York's first African-American mayor, Jim Sleeper's Daily News column was required reading for anyone curious about the "post-rainbow" alliance that would drive Giuliani's victory and others like it nationwide. Sleeper's landmark book, The Closest of Strangers (1990), offered a sharp critique of New York's mishandling of race-and did so from the left flank, not the right. One review of his second book, Liberal Racism (1998), credits him with "lifting the curtain on liberal racism's inconsistencies and hypocrisies."

Jim Sleeper attended Yale University and holds a doctorate in education from Harvard. His writings on politics and civic culture have appeared in The New Republic, The New Yorker, The Washington Monthly, Harper's, and many other publications. He appears frequently on The News Hour with Jim Lehrer, Charlie Rose, and NPR's All Things Considered and Talk of the Nation.

Since 1999 Sleeper has taught seminars at Yale on "new conceptions of American national identity." Previously, he taught urban studies and writing at Harvard and Queens Colleges, New York University, and the Cooper Union, He has served on numerous boards, including that of New York Newsday, Dissent, and the New York Civil Rights Coalition.

Sleeper's lecture will focus on nationalism in the emerging global order of the twenty-first century. It is not going to disappear, but what will it mean? Will America provide a model of civic nationalism that is classically liberal enough to protect individual rights, yet capable of inspiring deep loyalty and public trust?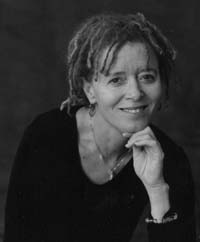 Traveling Mercies: Some Thoughts on Faith
ANNE LAMOTT
TUESDAY, JANUARY 30, 2001
Anne Lamott writes, "I think a lot of us felt saved by the written word when we were young. We were redeemed by literature. So a lot of people write, or dream of writing, because books have been such a gigantic help, such a source of illumination and pleasure." Through her words, both written and spoken, Lamott has connected with people worldwide concerning subjects as important as alcoholism, motherhood, and the search for faith.

All of Lamott's works take a very honest, humorous look at the subject in question. She gives a real perspective that helps people see humanity in all of its sadness, frustrations, joy, and compassion. Her works both inspire and provoke people to contemplate their own values. Lamott is the author of five novels: Hard Laughter (1981), Rosie: A Novel (1983), Joe Jones (1985), All New People: A Novel (1989), and Crooked Little Heart (1997). She has also written three bestselling works of nonfiction: Operating Instructions: A Journal of My Son's First Year (1993), an account of life as a single mother during her son's first year; Bird by Bird: Some Instruction on Writing and Life (1995), a guide to writing and the challenge of a writer's life; and Traveling Mercies: Some Thoughts on Faith (2000), a collection of autobiographical essays on faith.

Lamott has been honored with a Guggenheim Fellowship and has taught at UC Davis and at writing conferences across the country. Lamott's biweekly Salon Magazine online diary "Word by Word" was voted The Best of the Web by Time. Moreover, filmmaker Freida Mock has made a documentary on Lamott entitled "Bird by Bird with Annie" (1999). Lamott appears at the Athenaeum as part of the series Women and Spirituality sponsored by the Gould Center for Humanistic Studies.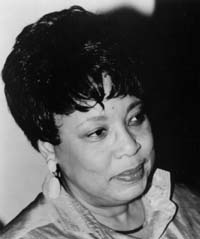 Celebrating the Birthday of Dr. Martin Luther King, Jr.
Dr. Martin Luther King, Jr.: His Work, Implications for Our Time
DOROTHY COTTON
WEDNESDAY, JANUARY 31, 2001
Legendary civil rights leader Dorothy Cotton was the educational director for the Southern Christian Leadership Conference (SCLC) from 1960 to 1972 and a close associate of Dr. Martin Luther King Jr.-accompanying King when he received the Nobel Prize for Peace in Norway. She helped orchestrate the SCLC's expanding protest activities including the Freedom Rides of 1961, voter registration drives and the Poor People's Campaign of 1968. In 1963 she became director of SCLC's Citizenship Education Program (CEP) which sought to increase literacy among black southerners in order to encourage them to register to vote and to participate in the political life of their communities. The program also trained local leaders in the ideology of nonviolent protest.

Currently Dorothy Cotton is a key partner with Civic Organizing Inc., through which she launched the National Citizenship School for the 21st century. Cotton serves as a valuable consultant to many organizations, schools and corporations on a variety of topics and projects addressing women's issues, race relations, nonviolence and multiculturalism. Honors she has received for her public work include a Doctor of Humane Letters from the University of New England an a Doctor of Humane Letters from Spelman College.

As a speaker, Cotton translates years of thought, learning, and experience into words and songs which bear messages of struggle and hope. With the gift of a storyteller, she breathes life into history, a history of which she was a vital part. She synthesizes the lessons from our history into a working vision for the future.

Dorothy Cotton is the Athenaeum's 14th Annual Dr. Martin Luther King Jr. speaker. Distinguished speakers participating in past celebrations have included Reverend Jesse Jackson, Myrlie Evers, James Farmer, Julian Bond, Reverend Wyatt Tee Walker, and Judge Constance Baker Motley.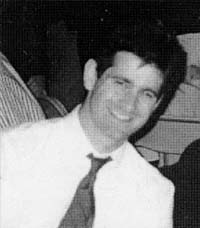 The Campaign of 2000: Voting Behavior and Campaign Effects in Mexico's Watershed Presidential Election
CHAPPELL LAWSON
THURSDAY, FEBRUARY 1, 2001
Mexico's presidential election of July 2, 2000 brought about the definitive end of the world's oldest one-party regime. The outcome of this momentous contest, however, was not inevitable. Instead, the election turned on campaign influences such as perceptions of the main candididates, debates, media coverage, political advertisements, and get-out-the-vote drives. The result was a decisive-and largely unexpected-victory by opposition candidate Vicente Fox.

Professor Lawson, author of the forthcoming book Building the Fourth Estate: Democratization and the Rise of a Free Press in Mexico (University of California 2002), pioneered the use of panel survey research in Mexico, a process of repeatedly interviewing the same voters during and immediately following the 2000 presidential campaign.

Lawson directed a distinguished group of international specialists in this innovative project, funded by a major grant from the National Science Foundation in 1999. The initial findings were presented at Harvard University in December, but Lawson's Athenaeum talk is the first time these finding will be presented in a general, public forum.

Professor Lawson, a graduate of Stanford University, served as director of Inter-American Affairs on the National Security Council before joining the MIT faculty.