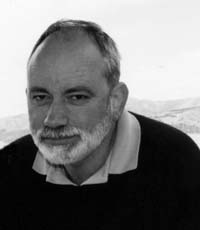 What is Happening in Indonesia?
MARK BAIRD P'01 P'04
MONDAY, FEBRUARY 5, 2001
Indonesia is often in the news these days. Unfortunately, it is largely to report on negative developments: the violence in East Timor, separatist movements in Aceh and Irian Jaya, and demonstrations and bombings in Takarta. Such events are very much part of daily life in Indonesia today. But they also reflect a more fundamental shift that is taking place in Indonesian society, from an authoritarian Jakarta-based regime to a more open and decentralized democracy. For most Indonesians, there is no turning back. But it will also take time to build the institutions needed to support a more just and fair society. How far has Indonesia come?

And what lies ahead for the country with the fourth largest population in the world? Mark Baird, the World Bank's Country Director in Jakarta, will share with us his views on the current challenges facing Indonesia. He is well placed to do so, having closely followed events in Indonesia since 1984 and having lived in Jakarta during 1986-89 and again since 1999. As well as managing the World Bank program and advising the government of Indonesia, Baird is a frequent speaker and writer on economic developments in Indonesia.

Baird, a New Zealand citizen, graduated from the University of Canterbury with an M.A. (Hons) in Economics. During a 26-year career with the World Bank, he has worked as a country economist on India, Tanzania, Uganda, and Indonesia. Prior to his current assignment, Baird was Vice President of Strategy and Resource Management for the World Bank in Washington DC. He has also worked for the New Zealand Treasury, most recently as Economic Adviser from 1989-91. Mark Baird is also the father of CMC students Sarah '01 and Katie '04, and is the first speaker in the Athenaeum series featuring parents of CMC seniors.