Athenaeum Location
Print Newsletter
February 19, 2001
Vol. 16, No. 07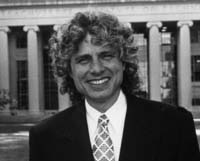 How the Mind Works: Words and Rules
STEVEN PINKER
MONDAY, FEBRUARY 19, 2001
In his 1950 essay Computing Machinery and Intelligence, British mathematician Alan Turing first proposed a connection between computer logic and the biological world. Turing believed that the foundations for computer logic could be found in biology and that the biological world could just as easily be viewed from a mathematical perspective. Half a century later, best-selling author Steven Pinker has returned to the subject in his latest book How the Mind Works (1999). In his book, Pinker attempts "to reverse-engineer [the human brain to figure] out what natural selection designed it to accomplish."

As a professor of psychology and director of the Center for Cognitive Neuroscience at MIT, Pinker is one of the world's leading authorities in the field of cognitive science. One of his specialties has been the study of linguistics from both the cognitive and biological standpoints. Through his many experiments, on both healthy and mentally disabled subjects, Pinker has developed a "unified theory of how the system [of language] works computationally, how it is learned, how it varies across languages...and how it is represented in the brain."

Pinker's work has been hailed not only for its scientific quality, but also for its readability and humor. He is well known in the media and has written for Time, The New Republic, and the New York Times. Pinker was named as one of Newsweek's "100 Americans for the Next Century" and appears in Esquire's "Register of Outstanding Men and Women." The dinner is for CMC persons only, the lecture is open to all.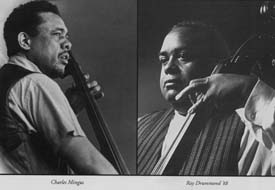 American Jazz Institute Orchestra: Celebrating Mingus
RAY DRUMMOND '68, bass
MARK MASTERS, conductor, American Jazz Institute Orchestra
LES LOVITT, trumpet
LES BENEDICT, trumpet
BRIAN WILLIAMS, baritone
JERRY PINTER, saxophone
STEPHANIE O'KEEFE, french horn
BILL ROPER, tuba
CECILIA COLEMAN, piano
SHERMAN FERGUSON, drums
TUESDAY, FEBRUARY 20, 2001
Like so many other former CMC students, Ray Drummond faced a dilemma shortly after graduation: should he pursue a career as a business executive or follow his passion and become a full-time jazz musician? It was a lucky day for Drummond, the jazz world, and CMC when he decided to see how far his musical talents could take him.

Since making that decision, Drummond has demonstrated his prowess on the bass, working with such artists as Art Farmer, David Murray, Houston Person, Stan Getz, Kenney Burrell, and Ray Bryant in over two hundred recordings. Drummond has also made seven of his own recordings including Camera in a Bag (1989), Excursions (1993), and Vignettes (1995). Gene Santoro, writing for the Daily News, once said that "Drummond create[s] elastic rhythmic textures that [keep] the soloists sharp and the crowd's feet tapping. It's the kind of effect that everyone feels but only musicians hear." One assumes it was worth scrapping his day job.

A superb bassist, Drummond is also well known as a composer, conductor, producer, and instructor. He has taught at music schools all over the world, including the Stanford Jazz Workshop, the Berklee School of Music, the University of Massachusetts, and the Sibelius Academy of Music in Helsinki, Finland. Please join the Athenaeum in once again welcoming back one of CMC's greatest alumni as he celebrates the music of another famed bassist, Charles Mingus. Ray Drummond will be performing with the American Jazz Institute Orchestra.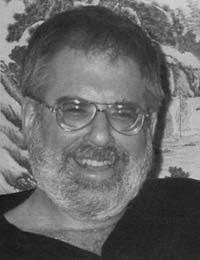 No Such Thing as Total Civilian Control of the Military
ROBERT GOLDICH '71
TUESDAY, FEBRUARY 20, 2001 LUNCH
For the first 170 years of U.S. history, our small military was rarely seen and barely heard in peacetime. However, after 1945 it was felt that we had to maintain a large standing force, faced as we were, or thought we were, by an ideologically and strategically aggressive Soviet Union. It was virtually inevitable that, being so much bigger, the military would leave a much larger imprint on American society than had been the case in the past.

What has this meant for civilian control of the military? What are the implications of an officer corps which appears to be more overtly politicized than before? Robert Goldich will address these questions and more.

Goldich is a specialist in national defense and former head of the Manpower and Budgets Section of the Foreign Affairs, Defense, and Trade Division, Congressional Research Service (CRS), Library of Congress. CRS is a government agency which provides research and analysis of public policy issues for members and committees of the Congress. Goldich has been employed at CRS since 1972.

Goldich's principal areas of expertise are defense manpower and personnel issues, defense organization and management, U.S. Army and Marine Corps force structure and doctrine, and military history. He has written and coordinated CRS analyses of overall current defense policy issues and is currently working on a major study tentatively entitled "The Marine Corps Prepares for the 21st Century: Selected Issues for Congress." Mr. Goldich has also published articles in various professional journals of military history and defense analysis.

Robert Goldich received a B.A. in history and political science from CMC, an M.A. in international affairs from George Washington University in 1977, and graduated from the National War College in 1982.

Robert Goldich's visit to CMC is co-sponsored by the Keck Center for International and Strategic Studies and Professor Harold W. Rood.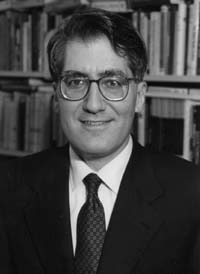 Civil Liberties and Public Morality
ROBERT GEORGE
WEDNESDAY, FEBRUARY 21, 2001
Why prevent victimless crimes? Why not let people act as they please as long as they do no harm to others? Many Americans agree that government has no business meddling in the "private lives" of its citizens, but Robert George thinks that this opinion needs to be reexamined. McCormick Professor of Jurisprudence at Princeton University, Robert P. George persuasively argues that private virtue is a matter of public concern. George embraces "natural law theory" while questioning the central doctrines of modern liberal jurisprudence. He argues that moral legislation can play a legitimate role in maintaining a social environment conducive to virtue and inhospitable to at least some forms of vice.

In Making Men Moral: Civil Liberties and Public Morality (1995), George defends the society which seeks to "make men moral" as long as the moral legislation is rightly grounded in natural law. In so doing, he replaces legal positivism - the notion that actions are right or wrong because government says so - with objective moral truths discoverable by reason.

Natural law theory is enjoying a revival of interest in a variety of scholarly disciplines including law, philosophy, political science, and theology. Robert George stands at the forefront of this movement. In addition to Making Men Moral, he is author of In Defense of Natural Law (1999) and The Autonomy of Law: Essays on Legal Positivism (1999). He has also published articles in the areas of jurisprudence and constirutional law. George is a member of the editorial board of the American Journal of Jurisprudence and the board of directors of the Philosophy Education Society. He has received a Judicial Fellowship from the Supreme Court of the United States and is a former Presidential appointee to the United States Commission on Civil Rights.

Robert George received a law degree from Harvard Law School and a doctorate in philosophy from Oxford University. Professor George's talk is sponsored by CMC's Henry Salvatori Center for the Study of Individual Freedom in the Modern World.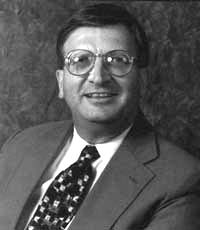 The Seventeenth Amendment and the Death of Federalism
RALPH ROSSUM P'01
THURSDAY, FEBRUARY 22, 2001
The framers of the United States Constitution believed that federalism would be protected primarily by the manner of electing the Senate. Professor Ralph Rossum argues that the Seventeenth Amendment, by replacing the election of senators by state legislatures with direct election by the people, changed all that and effectively killed federalism as a viable constitutional principle capable of limiting the growing powers of the federal government. In this lecture, based on his forthcoming book, Rossum will explore the social and political forces at work in the nation that led the states to clamor for an amendment that effectively removed the crucial means for protecting the federal/ state balance and the interests of states as states.

Ralph Rossum is the director of the Rose Institute of State and Local Government and the Henry Salvatori Professor of American Constitutionalism at Claremont McKenna College; he is also a member of the faculty of Claremont Graduate University. He earned his M.A. and Ph.D. from the University of Chicago and is the author of seven books, including American Constitutional Law: Cases and Interpretation (1983), a two-volume work now in the fifth edition, and over 60 book chapters or articles in law reviews and professional journals.

Prior to becoming director of the Rose Institute, Rossum was project director of a $1 million grant to the Institute from the U.S. Department of Justice to draft a model juvenile justice code and work with state legislators to acquaint them with its provisions. In the spring of 1994, he co-directed an international conference on comparative justice at the University of London.

Rossum has served as Associate Dean of the Graduate School at Loyola University of Chicago, as Vice President and Dean of the Faculty at Claremont McKenna College, and as President of Hampden-Sydney College. He is currently chairman of the Council of Scholars of the American Academy of Liberal Education. Professor Rossum's lecture is part of the Athenaeum series Faculty Ideas in Progress, as well as the series featuring parents of CMC seniors (Brent Rossum '01).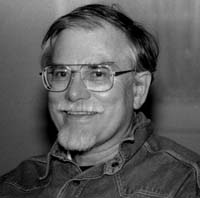 Podlich Distinguished Fellow
Darwin's Ancestors and Descendants
MICHAEL GHISELIN
MONDAY, FEBRUARY 26, 2001
Michael Ghiselin is one of the pioneers of modern evolutionary theory. His unique interdisciplinary approach has brought together philosophy, economics, history, and biology in a synthesis that promises to make biology the historical science that Darwin envisioned 150 years ago.

In his recent magisterial Metaphysics and the Origin of Species, (SUNY 1997), Ghiselin addresses one of the fundamental problems that confronts biology and evolution-the definition and relation of individuals and species. Ghiselin argues that species are not kinds of organisms but wholes composed of organisms-individuals in the broadest ontological sense.

The recipient of a 1981 MacArthur Prize, Professor Ghiselin has long been recognized a leader in the philosophy of biology. His 1969 landmark The Triumph of the Darwinian Method, received the Pfizer Award of the History of Science Society. A Senior Research Fellow at the California Academy of Science, he is also the author of Intellectual Compromise: The Bottom Line (1989) and The Economy of Nature and the Evolution of Sex (1974). In addition to dozens of articles in various fields, Professor Ghiselin is editor of the journal Bioeconomics and of the CD-ROM, Darwin (1997). He joins us at Claremont McKenna College as a Podlich Distinguished Fellow for the month of February.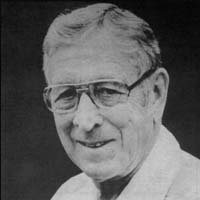 They Call Me Coach
JOHN WOODEN
TUESDAY, FEBRUARY 27, 2001
"Success is peace of mind that is a direct result of self-satisfaction in knowing you did your best to become the best you are capable of becoming."

-John R. Wooden

John Wooden-named "Coach of the Century" by ESPN-will be the guest of honor at a special dinner and program at the Marian Miner Cook Athenaeum, where he will receive the prestigious Henry Kravis Leadership Award. The evening will also serve to recognize the student athletes and coaches of the CMS (Claremont McKenna, Harvey Mudd, Scripps) athletic program.

Coach Wooden is regarded as the greatest coach in college basketball history. He guided UCLA to 88 consecutive wins, a college basketball record, en route to an unprecedented record of 10 NCAA basketball championships in twelve years from 1964 to 1975. He is the only man elected to the Naismith Memorial Basketball Hall of Fame both as a player and a coach. Coach Wooden's numerous awards include the Sporting News and Sports Illustrated "Sportsman of the Year," and the Whitney Young Urban League Award for Humanitarian Service, and most recently "Coach of the Century" by ESPN.

Respect for Coach Wooden goes beyond his successful career at UCLA. Denny Crum, UCLA '59, head basketball coach, University of Louisville, writes, "Everyone who has ever coached understands that organizing players on the floor is only a small part of a coach's role. A good coach emphasizes preparation, dedication, teamwork, responsibility and accountability. He or she must be a teacher and a role model. Coach Wooden is the perfect role model not only for anyone who aspires to be a successful coach, but anyone who wants to be a productive citizen."

Books authored by John Wooden include: Wooden: A Lifetime of Observations and Reflections On and Off the Court (1997); Practical Modern Basketball (1966); They Call Me Coach (1972), and Be Quick But Don't Hurry: Management Secrets from John Wooden's Pyramid of Success (with Andrew Hill, 2001).

Dinner reservations are for CMC persons only. The program will be held in the Athenaeum with overflow seating in McKenna Auditorium, where there will be live, remote video projection.
Interact Theater Company: Antigone by Jean Anouilh
CAROL MAYO JENKINS, chorus
MONIQUE SIMS, Antigone
MARY CARVER, nurse
EMILY DESCHANEL, Ismene
JOSH ADELL, Haemon
STEVE GILBORN, Creon
LANCE DAVIS, first guard
GREG WHITE, second guard
MATT SULLIVAN, messenger
COSMO SHER, page
WEDNESDAY, FEBRUARY 28, 2001
Propaganda is a soft weapon; hold it in your hands too long, and it will move about like a make, and strike the other way.

-Warwick
in Jean Anouilh's The Lark

When, in 1944, Jean Anouilh loosed his venomous Antigone in the theater, it struck with full force and virulence upon the Vichy government and occupying Nazis. In Anouilh's adaptation of Sophocles' classic play, the titular heroine rejects the authoritarian King Creon and chooses to die rather than to live under oppression. The "snake" had indeed found and attacked the intended quarry.

In its continuing commitment to bring artistic, cultural, and musical events to the community, the Gould Center for Humanistic Studies proudly sponsors the Interact Theatre Company's production of Anouilh's Antigone. Interact is an independent collective, formed in North Hollywood in the early 1990's by transplanted, experienced New York stage actors. Since its first productions in 1992, it has received 53 awards and 91 nominations for its achievements in the theater. These include 17 nominations from the Los Angeles Drama Critics Circle, four Theatre LA Ovation Awards (from nine nominations), five Back Stage West Garland Awards (as well as ten Honorable Mentions), and 22 Drama-Logue Awards. The Los Angeles Times has called Interact "one of the true theatre successes of the '90's," while Back Stage West has praised it for "sustained excellence in theatre."

Interact's repertory has been as comprehensive and exploratory as its community outreach. The annual Interactivity Festival, begun in 1994, has brought nearly 140 plays (classic, modern, and experimental), featuring over 350 actors, to some 5,000 patrons. Interplay, a Children's Theatre Workshop, affords culturally diverse and artistically underserved youth and their parents the opportunity to explore their natural creativity under the guidance and encouragement of skilled theater artisans.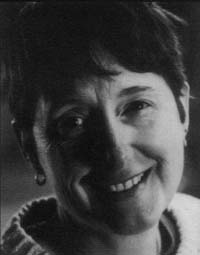 Being Mindful When Your Mind is Already Too Full
MARY ROSE O'REILLEY
THURSDAY, MARCH 1, 2001
In describing Mary Rose O'Reilley's The Barn at the End of the World: The Apprenticeship of a Quaker, Buddhist Shepherd (2000), Publisher's Weekly writes, "Her short vignettes are luminous with faith matters, yet full of the earthly details of animal husbandry, resulting in a style that is a cross between Kathleen Norris and James Herriot." O'Reilley, who was raised a Catholic, became a Quaker, and is a student of Mahayana Buddhism, tries to follow her beliefs in her everyday life.

O'Reilley believes that living spiritually does not mean one has to separate oneself from the body and the world. This attitude fueled her desire to work with animals, an occupation she felt connected the physical world to her spiritual pursuits. O'Reilley's year tending sheep are the basis for her new book The Barn at the End of the World. In the book, O'Reilley describes inoculating and learning to "flip" sheep; she engages the question of animal rights and writes of the peace she feels in the presence of animal creation (both life and death). Midway through her year in the barn, she takes a month-long trip to the Buddhist monastery. Plum Village, to study the teachings of Thich N'hat Hanh. Through all of this O'Reilley found a way to live consciously in the world. She found, in the barn and the monastery, a spirituality that is based on a connection to the natural world, to living in and fully loving the world.

O'Reilley is the recipient of many awards including a Minnesota State Arts Board Fellowship, a Bush Artists' Fellowship, the Sears Roebuck Foundation Award for Teaching and Campus Leadership, and the Helen Hold Fellowship for Quaker Teachers. She is also the author of The Peaceable Classroom (1993) and Radical Presence: Teaching as Contemplative Practice (1998). Currently, O'Reilley teaches at the University of St. Thomas in St Paul, Minnesota. Mary Rose O'Reilley appears at the Athenaeum as the second speaker in the series Women and Spirituality.
NEXT FORTNIGHTLY
Monday, March 5, 2001
Susan Shirk, professor of political science, UCSD, "The Self-Defeating Nature of Chinese Foreign Policy"

Tuesday, March 6, 2001
Nathan Rosenberg, Fairleigh S. Dickinson, Jr. Professor of Public Policy, Stanford University, "How the West Grew Rich"

Wednesday, March 7, 2001
Sergio Aguayo, professor of political science, Center for International Studies, El Colegio de Mexico, and president of the Mexican Academy of Human Rights

Monday, March 19, 2001
Senator Daniel Patrick Moynihan, former Democratic Senator from New York (Pacesetter Fellow), with commentary and discussion by James Q. Wilson, political scientist and author

Wednesday, March 21, 2001
George Weigel, Senior Fellow of the Ethics and Public Policy Center, author of Witness to Hope: A Biography of John Paul II (1999), and The Final Revolution: The Resistance Church and the Collapse of Communism (1992), "The Legacy of John Paul II"

Thursday, March 22, 2001
Con Gioia Early Music Ensemble, Preethi de Silva, professor of music, Scripps College, "Bach and the Cembalo Concertato"