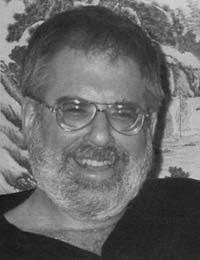 No Such Thing as Total Civilian Control of the Military
ROBERT GOLDICH '71
TUESDAY, FEBRUARY 20, 2001 LUNCH
For the first 170 years of U.S. history, our small
military was rarely seen and barely heard in
peacetime. However, after 1945 it was felt that we had to
maintain a large standing force, faced as we were, or thought we were, by an ideologically and strategically
aggressive Soviet Union. It was virtually inevitable that, being so
much bigger, the military would leave a much larger imprint on
American society than had been the case in the past.
What has this meant for civilian control of the military? What
are the implications of an officer corps which appears to be more
overtly politicized than before? Robert Goldich will address
these questions and more.
Goldich is a specialist in national defense and former
head of the Manpower and Budgets Section of the Foreign
Affairs, Defense, and Trade Division, Congressional Research
Service (CRS), Library of Congress. CRS is a government agency
which provides research and analysis of public policy issues for
members and committees of the Congress. Goldich has
been employed at CRS since 1972.
Goldich's principal areas of expertise are defense manpower
and personnel issues, defense organization and management,
U.S. Army and Marine Corps force structure and doctrine, and
military history. He has written and coordinated CRS analyses
of overall current defense policy issues and is currently working
on a major study tentatively entitled "The Marine Corps Prepares
for the 21st Century: Selected Issues for Congress." Mr. Goldich has
also published articles in various professional journals of military
history and defense analysis.
Robert Goldich received a B.A. in history and political
science from CMC, an M.A. in international affairs from
George Washington University in 1977, and graduated from the
National War College in 1982.
Robert Goldich's visit to CMC is co-sponsored by the Keck Center for International and Strategic Studies and
Professor Harold W. Rood.