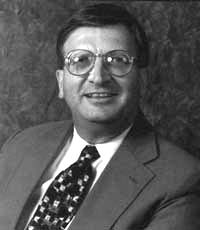 The Seventeenth Amendment and the Death of Federalism
RALPH ROSSUM P'01
THURSDAY, FEBRUARY 22, 2001
The framers of the United States Constitution believed that federalism would be protected primarily by the manner of electing the Senate. Professor Ralph Rossum argues that the Seventeenth Amendment, by replacing the election of senators by state legislatures with direct election by the people, changed all that and effectively killed federalism as a viable constitutional principle capable of limiting the growing powers of the federal government. In this lecture, based on his forthcoming book, Rossum will explore the social and political forces at work in the nation that led the states to clamor for an amendment that effectively removed the crucial means for protecting the federal/ state balance and the interests of states as states.

Ralph Rossum is the director of the Rose Institute of State and Local Government and the Henry Salvatori Professor of American Constitutionalism at Claremont McKenna College; he is also a member of the faculty of Claremont Graduate University. He earned his M.A. and Ph.D. from the University of Chicago and is the author of seven books, including American Constitutional Law: Cases and Interpretation (1983), a two-volume work now in the fifth edition, and over 60 book chapters or articles in law reviews and professional journals.

Prior to becoming director of the Rose Institute, Rossum was project director of a $1 million grant to the Institute from the U.S. Department of Justice to draft a model juvenile justice code and work with state legislators to acquaint them with its provisions. In the spring of 1994, he co-directed an international conference on comparative justice at the University of London.

Rossum has served as Associate Dean of the Graduate School at Loyola University of Chicago, as Vice President and Dean of the Faculty at Claremont McKenna College, and as President of Hampden-Sydney College. He is currently chairman of the Council of Scholars of the American Academy of Liberal Education. Professor Rossum's lecture is part of the Athenaeum series Faculty Ideas in Progress, as well as the series featuring parents of CMC seniors (Brent Rossum '01).