Athenaeum Location
Print Newsletter
March 5, 2001
Vol. 16, No. 08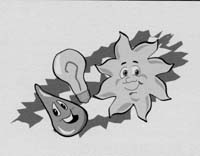 California's Energy Crisis: Who's to Blame and What to Do
PETER NAVARRO
JOHN JUREWITZ
BENJAMIN ZYCHER
ROBERT MICHAELS
ROD SMITH
THOMAS BORCHERDING, moderator
MONDAY, MARCH 5, 2001 LUNCH
When the lights go out in California who should we be pointing our finger at and, more importantly, what should we do? The Claremont Institute for Economic Policy Studies at Claremont Graduate University and the Lowe Institute for Political Economy of Claremont McKenna College are cosponsoring a discussion by a panel of leading energy experts to help answer some of the questions about California's energy crisis.

Peter Navarro, associate professor of economics and public policy at U.C. Irvine, is a leading expert on utility deregulation. In his 1984 book The Dimming of America: The Real Costs of Electric Utility Regulatory Failure, he predicted widespread electricity shortages because of a failure of the regulatory environment to provide adequate incentives for new power plant construction. He believes today's electricity crisis requires multiple solutions: more power plant construction; more conservation measures; cultivation of alternative energy sources; and the development of "smart meters" to help businesses and consumers better manage their electricity resources.

John Jurewitz is director of regulatory policy for the Southern California Edison Company. He joined Edison In 1978 and has testified on a wide range of electric utility issues before the California Energy Commission, the California State Legislature, and the Federal Energy Regulatory Commission. Jurewitz continues to teach courses in Energy Policy, and Environmental and Natural Resource Economics at Pomona College and Claremont Graduate University.

Benjamin Zycher is a senior economist at RAND Corporation, an adjunct fellow at the Claremont Institute, and an adjunct scholar at the Cato Institute in Washington. He has done considerable work on the economic and political effects of government spending, taxation, and debt, as well as the effects of economic institutions and performance upon resource for defense.

Robert Michaels is a professor of economics at Cal State University, Fullerton, and a consultant affiliated with Tabors, Caramanis & Associates of Cambridge, Mass. He has published numerous articles on regulation and competition in the electricity and gas industries. He has also served as a consultant to utilities, independent power producers, power marketers, and regulatory commissions in various regulatory dockets and litigation.

Rod Smith is president and managing director of J&M Water Development LLC, a water supply development company and senior vice president of Stratecon Inc, an economics and strategic planning consulting firm specializing in the economics, finance, law, and politics of water resources. He is involved as a partner or adviser in the acquisition of water rights throughout the western United States and in the sale and leasing of water rights and water supplies to public and private water users.

Thomas Borcherding, professor of politics and economics at Claremont Graduate University, will moderate the discussion. Professor Borcherding received his Ph.D. from Duke University and his current area of interest is the interface of politics and economics, and more recently, sociology and economics.

Lunch is served at 11:45 a.m. and the discussion begins at 12:15 p.m.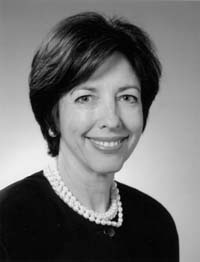 What Kind of Rising Power is China?
SUSAN SHIRK
MONDAY, MARCH 5, 2001
China is growing stronger economically and militarily, and is widely perceived as a "rising power." Some rising powers can be successfully integrated into the international order, but others disrupt it in ways that lead to military conflict. Susan Shirk will discuss China's policies and actions toward the United States, Taiwan, Japan, Korea, nonproliferation, and other issues in order to assess which kind of rising power it is.

From July 1997 to July 2000, Shirk served as Deputy Assistant Secretary of State with responsibility for the People's Republic of China, Taiwan, Hong Kong, and Mongolia. In July 2000, Shirk resumed her faculty position at the University of California, San Diego. She is also research director at the University of California's system-wide Institute on Global Conflict and Cooperation.

Shirk's books include: How China Opened Its Door: The Political Success of the PRC's Foreign Trade and Investment Reforms (1994); The Political Logic of Economic Reform in China (1993); and Competitive Comrades: Career Incentives and Student Strategies in China (1981). Her edited books include Power and Prosperity: Economics and Security Linkages in the Asia-Pacific (1996) and The Challenge of China and Japan (1985).

Shirk received her B.A. in political science from Mount Holyoke College, her M.A. in Asian Studies from the University of California, Berkeley, and her Ph.D. in Political Science from the Massachusetts Institute of Technology. She is a member of the Aspen Strategy Group, the Council on Foreign Relations, and the International Institute for Strategic Studies (London). She also served on the editorial boards of The China Quarterly and Modern China.

Professor Shirk's visit to CMC is sponsored by the Keck Center for International and Strategic Studies.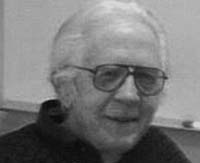 American Universities as Economic Institutions
NATHAN ROSENBERG
TUESDAY, MARCH 6, 2001
In How the West Grew Rich: The Economic Transformation of the Industrial World (1987), economist Nathan Rosenberg traces the rise of capitalism in European nation-states from feudal society through modern times. As an internationally renowned authority on the economics of technological change, Rosenberg is uniquely qualified to examine the diversity of forces that influence economic growth, the mutual influences between scientific discovery and industrial development, and the determinants and consequences of such advancements. In his Athenaeum lecture, the third of four in the Gould Center-sponsored series "How the West Grew Rich," Rosenberg will discuss how "the recent 'scientification' of commercial technology has brought the interface between universities and industry into sharp focus" and explain why the U.S. educational system has enjoyed the success it has in spawning academic entrepreneurship.

Nathan Rosenberg is the Fairleigh S. Dickinson, Jr. Professor of Public Policy in the Department of Economics at Stanford University. He has taught at several institutions including the University of Pennsylvania, Harvard, The London School of Economics, and Cambridge University. His many cross- disciplinary interests-which include science and technology in economic growth, comparative economic development, and European and American economic history-are indicated in his numerous honors and appointments: chairmanship of the advisory boards of the UN Institute for New Technology and the National Bureau of Economic Research, and membership in the American Academy of Arts and Sciences, the Canadian Institute for Advanced Research, and the Swedish Royal Academy of Engineering Sciences. Professor Rosenberg is the author of numerous books, including Exploring the Black Box: Technology, Economics, and History (1994), Technology and the Pursuit of Economic Growth (1989), How the West Grew Rich: The Economic Transformation of the Industrial World (1987), and The Emergence of Economic Ideas: Essays in the History of Economics (1994).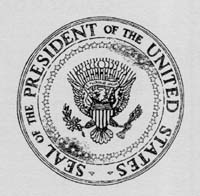 Triumphs and Tragedies of the Modern Presidency
DAVID ABSHIRE
WEDNESDAY, MARCH 7, 2001 LUNCH
What factors contribute to an effective Presidency? Why were some Presidents successful in their relations with Congress and with foreign leaders- and others not? What is the impact of the "First Hundred Days" in office? David Abshire discusses how different Presidents have walked, stumbled, and climbed up to definitive moments in their Presidencies.

Prepared originally by the Center for the Study of the Presidency as a nonpartisan guide to help the President Elect 2000 better understand the potential pitfalls and unintended consequences of his actions, Triumphs and Tragedies of the Modern Presidency (2001) now makes available to every American the unique insights of these insiders as they guide the reader through the stories behind the headlines, the thinking behind the decisions, the personal struggles, the politics, the disappointments. Rich in humanity as well as in history, it is invaluable to the understanding of the tumultuous events of the past eighty years, told in everyday terms by some of our greatest journalists and Presidential scholars.

Abshire is president of the Center for the Study of the Presidency and vice chairman of the board of the Center for Strategic and International Studies in Washington, D.C. The Center for the Study of the Presidency was inspired by President Dwight Eisenhower and founded by R. Gordon Hoxie. After 30 years in New York it has recently moved its offices to the nation's capital. It publishes Presidential Studies Quarterly, hosts student conferences, prepares policy reports for the President.
The Future of Human Rights in Mexico
SERGIO AGUAYO
WEDNESDAY, MARCH 7, 2001
Sergio Aguayo, typical of his generation, has spent much of his career combining academia with intellectual activities and journalism. In the 1990s, he became the leader of the Civic Alliance, the largest umbrella organization in Mexico for non-governmental organizations. He used his tenure as the president of Civic Alliance to promote the democratization of Mexico, most notably, as a pro-active institution in observing electoral fraud and distorted electoral practices. The democratic victory of Vicente Fox in July, 2000, that brought about the end of the Institutional Revolutionary Party's (PRI) seventy-one year reign, can be attributed, in part to this organization's efforts.

After receiving his PhD from Johns Hopkins University, he returned to Mexico, where he participated in countless programs to help educate ordinary Mexicans about human rights. His goal, he says, has been to help "overcome the fear that is a key ingredient in any authoritarian society... [and to] the fact that [they are] human being[s], endowed with dignity and self-respect."

Sergio Aguayo has been a professor at the Center For International Studies at El Colegio de Mexico since 1977. He has been a visiting professor at numerous colleges and universities on both sides of the border, including the New School of Social Research and the University of Chicago. Aguayo's research has focused on security, United States foreign policy, U.S.-Mexican relations, and human rights. Besides contributing to over twenty books, he is the author of Myths and [Mis]perceptions: Changing U.S. Elite Visions of Mexico (University of California San Diego, Center for U.S.-Mexican Studies, 1998). Aguayo was also one of the founders of La Jornada, a center-left newspaper, for which he has written a weekly column for fifteen years. At the Athenaeum, Aguayo will address the topic of human rights in Mexico within the context of recent political developments.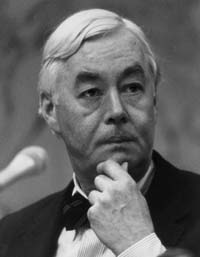 Inaugural Pacesetter Fellow
A Dahrendorf Inversion? The Twilight of Family in the North Atlantic Region
DANIEL PATRICK MOYNIHAN
JAMES Q. WILSON, introduction
MONDAY, MARCH l9, 2001
For most people, twenty-four years in the Senate would be career enough. But for Daniel Patrick Moynihan, service as the distinguished senior senator from New York is only one thread in a rich tapestly that stretches from the mean streets of Manhattan to national and international prominence.

Senator Moynihan grew up in the Hell's Kitchen section of New York and was educated in parochial and public schools before serving in the Navy during World War II. He then earned his doctorate from the Fletcher School of Law and Diplomacy, worked for New York Governor Averell Harriman, and held sub- Cabinet and Cabinet positions under four successive presidents (Kennedy, Johnson, Nixon, and Ford). He was also Ambassador to India, U.S. Representative to the United Nations, and president of the U.N. Security Council. His distinguished scholarly career includes teaching at Harvard and M.I.T. and writing or editing eighteen books.

Add devoted service on numerous boards, from the American Association for the Advancement of Science to the Smithsonian Institution, 64 honorary degrees, and countless medals and awards (including, most recently, the Presidential Medal of Freedom), and you have the bare outline of this extraordinary life. To quote the words that accompanied the 1998 Heinz Award for Public Policy, Senator Moynihan has been "a distinct and unique voice in this century, independent in his convictions, a scholar, teacher, statesmen and politician, skilled in the art of the possible."

Senator Moynihan will be introduced by James Q. Wilson, emeritus professor of management and public policy at UCLA and Ronald Reagan professor of public policy at Pepperdine.

Senator Moynihan's visit to CMC is made possible by CMC classes of '48, '49, and '50, who are responsible for the creation and funding of the Pacesetter Fellowship.

The dinner is available for CMC persons only. The lecture by Sen. Moynihan is open to all without charge.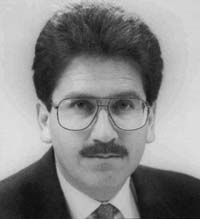 Shifting Identities: From CMC Grad to UCLA Professor
STEVE LOPEZ '75 P'01
MARCH 20, 2001
What does it mean for mental health professionals to be competent in providing services to culturally diverse communities? Steven Lopez, a member of the psychology faculty of UCLA, has committed his expertise to answering this very question. His main area of research concerns the study of how sociocultural factors influence the psychopathology, assessment, and intervention of Latinos and other ethnic minority groups. More recently he has been studying how families react to relatives with schizophrenia, particularly Latino families.

Born and raised in Tucson, Arizona, Steven Lopez obtained his undergraduate and graduate education in California at Claremont McKenna College and UCLA, respectively. He received his bachelor's degree in 1975 and his doctorate degree in 1983. Lopez was a member of the psychology faculty at the University of Southern California from 1982 to 1991.

Lopez has published numerous journal articles and book chapters on this topic and is a fellow of Division 45 of the American Psychological Association. In addition to his research, he maintained a clinical practice for several years in both public and private mental health facilities. He also has been a consultant to numerous mental health and health organizations on how to improve their staff's cultural competence. From 1995-99 he directed a summer research training program for U.S. minority students in Mexico City in collaboration with the Instituto Mexicano de Psiquiatria and the Universidad Nacional Autonoma de Mexico.

Steven Lopez is the father of CMC student Jessica '01 and is the third speaker in the series featuring parents of CMC seniors.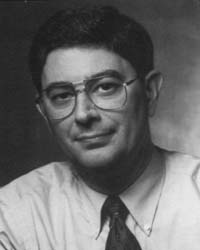 The Achievement of Pope John Paul II
GEORGE WEIGEL
WEDNESDAY, MARCH 21, 2001
Theologian George Weigel is a Senior Fellow at the Ethics and Public Policy Center in Washington, D.C., and a widely respected commentator on issues of religious and public life. He is the author or editor of some fourteen books, most recently the well-received Witness to Hope: The Biography of Pope John Paul II (1999) and regularly contributes to newspapers and journals throughout the United States. He appears frequently on radio and television programs, and writes a weekly syndicated column entitled "The Catholic Difference."

In his Athenaeum lecture, Weigel will identify ten enduring accomplishments of John Paul II that will shape both the Church and the world beyond the 21st century. He will pay special attention to the Pope's distinctive understanding of culture as the dynamic force in history, which challenges views widely held in the West since the French Revolution.

George Weigel received his education from St. Mary's Seminary College in Baltimore and the University of St. Michael's College in Toronto, and has taught at Seattle's St. Thomas Seminary School of Theology. Weigel was also a fellow at the Woodrow Wilson International Center for Scholars in Washington, D.C. Weigel also served as president of the Ethics and Public Policy Center, where he led a wide-ranging ecumenical and inter-religious program of research and publication on foreign and domestic policy issues.

George Weigel is sponsored by the Salvatori Center.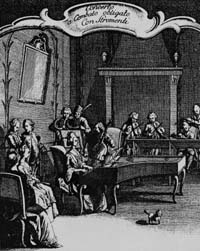 Con Gioia Early Music Ensemble: Bach and the Cembalo Concertato
PREETHI DE SILVA, harpsichord
GREGORY MALDONADO, violin
STEPHEN SCHULTZ, flute
JENNIFER PAUL, harpsichord
STEPHAN MOSS, harpsichord
DENISE BRIESE, viola da gamba
SUSAN FELDMAN, violin
WILLIAM SKEEN, cello
ONDINE YOUNG, viola
THURSDAY, MARCH 22, 2001
Con Gioia, (With Joy) is an early music ensemble comprised of the styles' most distinguished musicians. The ensembles roster of international artists includes violinist Gregory Maldonado, flutist Stephen Schultz, Jennifer Paul, and founder/ director Preethi de Silva. Based in Claremont, Con Gioia has performed at the J. Paul Getty Museum, the San Diego and Santa Barbara Museums of Art, Caltech and for guests of the Consulate General of the Federal Republic of Germany.

The group's debut in 1981/1982 featured the keyboard concertos of J. S. Bach and, as Con Gioia embarks on its third decade, it commemorates the 250th anniversary of Bach's death by revisiting this repertoire. In a series of four concerts during 2000 and 2002 (of which this is the second) the group will present all of Bach's 15 keyboard concertos. For their Athenaeum concert, they will perform Concerto in A Major for Harpsichord, Brandenberg Concerto No. 5 in D Major for Flute, Violin and Harpsichord, and both the two and three harpsichord versions of Concerto in C Major.

Founder/director Preethi de Silva, professor of music at Scripps College, has planned this series for well over a decade and participates as lead harpsichordist. She is the winner of numerous prestigious national and international music awards and has performed all over the world. She has won critical acclaim for her recordings of the work of C.P.E. Bach, Mozart and G. J. Miithel During Leipzig's 1985 celebration of its most famous composer's Tercentenary, she performed in an all-Bach Harpsichord recital at the city's Town Hall.
ATHENAEUM FELLOW APPLICATIONS
Aplication forms for the position of Athenaeum Fellow for the 2001-2002 academic year will be available in the Athenaeum office on Monday, March 5. Completed applications must be returned by Friday, March 23 at 5:00 PM.

Students desiring to be considered for the following year (2002- 2003) but who will be away from campus during the next year's selection process may submit their application now in order to be considered for the future position.