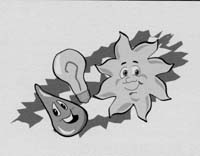 California's Energy Crisis: Who's to Blame and What to Do
PETER NAVARRO
JOHN JUREWITZ
BENJAMIN ZYCHER
ROBERT MICHAELS
ROD SMITH
THOMAS BORCHERDING, moderator
MONDAY, MARCH 5, 2001 LUNCH
When the lights go out in California who should we be pointing our finger at and, more importantly, what should we do? The Claremont Institute for Economic Policy Studies at Claremont Graduate University and the Lowe Institute for Political Economy of Claremont McKenna College are cosponsoring a discussion by a panel of leading energy experts to help answer some of the questions about California's energy crisis.

Peter Navarro, associate professor of economics and public policy at U.C. Irvine, is a leading expert on utility deregulation. In his 1984 book The Dimming of America: The Real Costs of Electric Utility Regulatory Failure, he predicted widespread electricity shortages because of a failure of the regulatory environment to provide adequate incentives for new power plant construction. He believes today's electricity crisis requires multiple solutions: more power plant construction; more conservation measures; cultivation of alternative energy sources; and the development of "smart meters" to help businesses and consumers better manage their electricity resources.

John Jurewitz is director of regulatory policy for the Southern California Edison Company. He joined Edison In 1978 and has testified on a wide range of electric utility issues before the California Energy Commission, the California State Legislature, and the Federal Energy Regulatory Commission. Jurewitz continues to teach courses in Energy Policy, and Environmental and Natural Resource Economics at Pomona College and Claremont Graduate University.

Benjamin Zycher is a senior economist at RAND Corporation, an adjunct fellow at the Claremont Institute, and an adjunct scholar at the Cato Institute in Washington. He has done considerable work on the economic and political effects of government spending, taxation, and debt, as well as the effects of economic institutions and performance upon resource for defense.

Robert Michaels is a professor of economics at Cal State University, Fullerton, and a consultant affiliated with Tabors, Caramanis & Associates of Cambridge, Mass. He has published numerous articles on regulation and competition in the electricity and gas industries. He has also served as a consultant to utilities, independent power producers, power marketers, and regulatory commissions in various regulatory dockets and litigation.

Rod Smith is president and managing director of J&M Water Development LLC, a water supply development company and senior vice president of Stratecon Inc, an economics and strategic planning consulting firm specializing in the economics, finance, law, and politics of water resources. He is involved as a partner or adviser in the acquisition of water rights throughout the western United States and in the sale and leasing of water rights and water supplies to public and private water users.

Thomas Borcherding, professor of politics and economics at Claremont Graduate University, will moderate the discussion. Professor Borcherding received his Ph.D. from Duke University and his current area of interest is the interface of politics and economics, and more recently, sociology and economics.

Lunch is served at 11:45 a.m. and the discussion begins at 12:15 p.m.