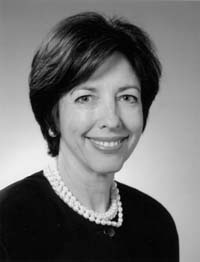 What Kind of Rising Power is China?
SUSAN SHIRK
MONDAY, MARCH 5, 2001
China is growing stronger economically and militarily, and is widely perceived as a "rising power." Some rising powers can be successfully integrated into the international order, but others disrupt it in ways that lead to military conflict. Susan Shirk will discuss China's policies and actions toward the United States, Taiwan, Japan, Korea, nonproliferation, and other issues in order to assess which kind of rising power it is.

From July 1997 to July 2000, Shirk served as Deputy Assistant Secretary of State with responsibility for the People's Republic of China, Taiwan, Hong Kong, and Mongolia. In July 2000, Shirk resumed her faculty position at the University of California, San Diego. She is also research director at the University of California's system-wide Institute on Global Conflict and Cooperation.

Shirk's books include: How China Opened Its Door: The Political Success of the PRC's Foreign Trade and Investment Reforms (1994); The Political Logic of Economic Reform in China (1993); and Competitive Comrades: Career Incentives and Student Strategies in China (1981). Her edited books include Power and Prosperity: Economics and Security Linkages in the Asia-Pacific (1996) and The Challenge of China and Japan (1985).

Shirk received her B.A. in political science from Mount Holyoke College, her M.A. in Asian Studies from the University of California, Berkeley, and her Ph.D. in Political Science from the Massachusetts Institute of Technology. She is a member of the Aspen Strategy Group, the Council on Foreign Relations, and the International Institute for Strategic Studies (London). She also served on the editorial boards of The China Quarterly and Modern China.

Professor Shirk's visit to CMC is sponsored by the Keck Center for International and Strategic Studies.