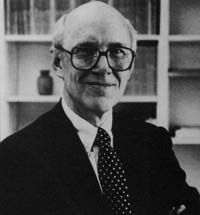 How America Has Become So Engaged in Korea: Limits of Its Influence
WILLIAM GLEYSTEEN, JR.
MONDAY, APRIL 2, 2001 LUNCH
Does the United States really have a major stake in Korea? Why did an afterthought of Japan's defeat and occupation in 1945 become todays preoccupation where Korea is considered a critical aspect of out presence in East Asia? William H. Gleysteen, Jr., who was U.S. Ambassador to Korea during the Carter Administration, will discuss this transformation. Having been in Korea during President Park Chung Hee's assassination, Chun Doo Hwan's m ilitary coup, and the massive uprising in Kwangju, Gleysteen is particularly conscious of what he calls America's 'massive entanglement' and 'marginal influence.' In his Athenaeum lecture he will discuss what Americans now face in a changing Korea.

Ambassador Gleysteen is a distinguished specialist on East Asia. During his Foreign Service career he served as U.S. Ambassador to Korea (1978-81), Deputy Assistant Secretary of State for East Asia, and Senior Staff Member for East Asia in the National Security Council. In addition to Korea, he was posted abroad to Taiwan, Japan, and Hong Kong, and he was involved in normalization of U.S.-PRC relations under two successive Secretaries of State.

Born and raised in China, Gleysteen received a B.A. and M.A. from Yale University. He was President of the Japan society in New York (1989-95) and is currently a nonresident senior fellow at the Brookings Institution in Washington, D.C. His highly acclaimed account of his Korean experience was recently published by the Brookings Institution Press under the title Massive Entanglement, Marginal Influence. Carter and Korea in Crisis (1999). Gleysteen is a member of the Council on Foreign Relations and resides in Bethesda, Maryland.

Please join the Keck Center for International and Strategic Studies for this interesting and informative event. Lunch is served at 11:45 a.m. The talk begins at 12:15 p.m.