Athenaeum Location
Print Newsletter
April 9, 2001
Vol. 16, No. 10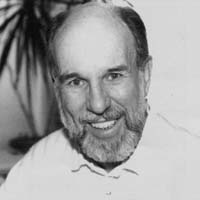 Vicente Fox and the New Mexico: The U.S. Connection
EDWARD WILLIAMS
MONDAY, APRIL 9, 2001
Vicente Fox has begun his six-year term midst inspiring promise of significant progress. Undoubtedly, his administration and its policies will leave a lasting effect on his country and its citizens. However, the impact of these changes will not be solely confined to Mexico, and many of them, such as changes in economic, drug, environmental, and immigration policies, will greatly affect the United States.

Edward J. Williams is a professor of political science at the University of Arizona and an expert in the study of border relations. Since receiving his doctorate from John Hopkins University in 1964, Williams has served as a Fulbright Senior Lecturer at El Colegio de Mexico and a Fulbright Senior Scholar with the Viadrina European University on the German/Polish border. He has been a visiting research scholar with the Strategic Studies Institute of the U.S. Army War College and a consultant with the U.S. State, Defense, and Labor Departments. Williams has written eight books or monographs on his studies and has contributed to numerous professional journals.

Since 1998, Williams has served as past-president and executive secretary of the Association for Borderlands Studies; as a member of a National Advisory Committee to the U.S. National Administrative Office of North American Agreement on Labor Cooperation; and as the vice president and program chair of the Tucson Committee on Foreign Relations.

Professor Williams is the final speaker in the Athenaeum series on Election 2001 in Mexico.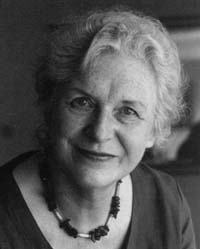 Podlich Distinguished Fellow
Darwin and the Former Giants
GILLIAN BEER
TUESDAY, APRIL I0, 2001
Gillian Beer has explored the relations of the two cultures of science and literature. Her landmark book Darwin's Plots: Evolutionary Narrative in Darwin, George Elliott and 19th Century Fiction (1985) demonstrates how Darwin overturned fundamental cultural assumptions by revising stories that he inherited from writers as diverse as Lucretius, Shakespeare, and Wordsworth. She also reveals how major English novelists such as George Eliot and Thomas Hardy pursued and resisted the implications of Darwin's narratives, and how the stories he produced about natural selection and the struggle for life now underpin our culture. Beer's Open Fields: Science in Cultural Encounter (1996) addresses these and similar questions about the relations of science and literature, encompassing not only Darwin but Helmholz, Kelvin, Frazer, Tyndall, and Hopkins.

Dame Beer is King Edward VII Professor of English Literature at Cambridge University and President of Clare Hall, the graduate college. Her previous books include Arguing with the Past: Essays in Narrative from Woolf to Sidney (1989), Forging the Missing Link: Interdisciplinary Stories (1993), and Virginia Woolf the Common Ground: Essays by Gillian Beer (1997). She has also been chair of the Booker Prize Committee.

Professor Beer joins us as Podlich Distinguished Fellow from March 23 until April 18. She will be joined by her husband, Professor John Beer, also of Cambridge University, a distinguished scholar of English romantic literature.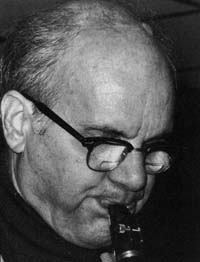 American Jazz Institute Big Band: An Evening with John La Porta
JOHN LA PORTA, clarinet, tenor saxophone
MARK MASTERS, conductor, American Jazz Institute Big Band
SCOTT ENGLEBRIGHT, LES LOVITT, KYE PALMER, RON STOUT, trumpet
DANNY HOUSE, RAY REED, BRIAN WILLIAMS, JERRY PINTER, woodwind
LES BENEDICT, DAVE WOODLEY, BOB MCCHESNEY, PETE BROCKMAN, trombone
MILCHO LEVIEW, piano
PUTTER SMITH, bass
RANDY DRAKE, drums
WEDNESDAY, APRIL 11, 2001
John La Porta's . . . cool tone and very advanced style (influenced by Lennie Tristano) seemed to be making him the Lee Konitz of the clarinet. He played with the big bands of Bob Chester (1942-44) and Woody Herman (1944 46) but more importantly recorded with Tristano in 1947. La Porta studied with Tristano and six years later was part of the Jazz Composers' Workshop with Charles Mingus and Teo Macero, seeking to bring elements of classical music into jazz. La Porta recorded with Mingus in 1954 . . . and led sessions for Debut, Fantasy, and Everest during the years 1954-58.

-Scott Yanow

In addition to his career as a performer, John La Porta has taught during six decades, most notably at The Berklee College of Music in Boston, and is the author of numerous educational texts.

A highlight of his performing and recording career was as clarinet soloist in Igor Stravinsky's Ebony Concerto (1946) recorded for the Everest record label. La Porta participated in the 1957 Brandeis Music Festival, an important event in the development of the "Third Stream," a school of thought bringing the classical and jazz worlds together musically. John La Porta has recorded with Miles Davis, Charlie Parker, Lester Young, Charles Mingus, Dizzy Gillespie, Max Roach, Ray Brown, Lennie Tristano, Buddy Rich, Fats Navarro, and many others.

Please join us for an evening of jazz at the Athenaeum, featuring John La Porta and The American Jazz Institute Big Band.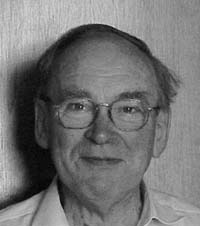 Romantic Apocalypses
JOHN BEER
THURSDAY, APRIL 12, 2001
John Beer is one of the preeminent scholars and critics of English romanticism. Renowned for its great depth and immense scholarship, Beer's work has shed light on some of the most complex and vital poets-Wordsworth, Blake, and Coleridge-and revealed the power of poetry to transform the thought of its day through its visionary pursuit of truth.

John Beer is Emeritus Professor of English Literature at the University of Cambridge and Fellow of Peterhouse. He has written Coleridge the Visionary (1959); The Achievement of E.M. Forster (1963); Blake's Humanism (1968); Blake's Visionary Universe (1969); Wordsworth and the Human Heart (1979), Wordsworth in Time (1979); Coleridge's Variety: Bicentenary Studies (ed.) (1974); Coleridge's Poetic Intelligence (1977); and Romantic Influences: Contemporary-Victorian-Modern (1994). Professor Beer has also edited Coleridge's Aids to Reflection (Collected Coleridge) (1993) and his Poems (1993).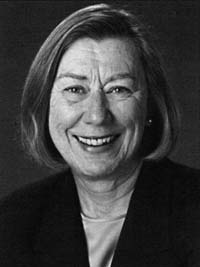 The Feminist Classroom: An Inside Look at How Professors and Students are Transforming Higher Education for a Diverse Society
MARY KAY THOMPSON TETREAULT
FRIDAY, APRIL 13, 2001 LUNCH
What does it mean to bring feminist ideas and practices into the classroom? This is the question that Mary Kay Thompson Tetreault and Frances Maher take up in their 1994 study, The Feminist Classroom: An Inside Look at How Professors and Students are Transforming Higher Education for a Diverse Society, drawing on interviews with students and teachers at a number of colleges and universities and examining the complex interactions that take place within a variety of classrooms. Feminist pedagogy, according to Tetreault and Maher, confronts the "twin upheavals that have shaken American universities during the past two decades": "the demographics of a rapidly changing student body" and "the struggle for more egalitarian and inclusive knowledge."

While their study makes clear that there is no one way to apply feminist methodology in classroom teaching, the in-depth examples illustrate how feminist teachers share a commitment to bringing a multiplicity of voices into play in the construction of knowledge. A new edition of The Feminist Classroom will be out this month with updated information, a major chapter on the role of race, and additional material on the present context of American higher education. Tetreault will speak on the book's findings and on the unacknowledged role of privilege within the classroom.

Mary Kay Thompson Tetreault is Provost and Vice President for Academic Affairs at Portland State University. She is the author of Women in America: Half of History (1978).

This luncheon is cosponsored by the CMC Teaching Resource Center as part of the TRC Reading Group on Feminist and Alternative Pedagogy. Lunch begins at 11:45 a.m.; the lecture begins at 12:15 p.m.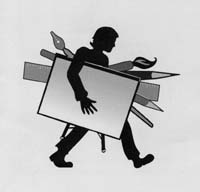 STUDENT/FACULTY ART SHOW
FRIDAY, APRIL 13, 2001 3:00-5:00 p.m.
The 2001 Athenaeum art show will include works by students Sarah Junket and Christine Kim, and Professors Robert Valenza and Langdon Elsbree. The artwork of Junket, Kim and Valenza was done as part of a project portfolio for an independent study course, Digital Imagery. The pieces have been digitally created by transforming a digital photograph through digital filters using various Photoshop programs. The original image may have been scanned into the computer or inputted into the computer using a digital camera. Some of the art works are comprised of superimposed images added to a series of filters that may give an impressionistic effect, Paleolithic effect, or something that is out of the ordinary. Emeritus professor of literature Langdon Elsbree will show pieces from his collection of photographs taken during years of travel throughout the world.

Refreshments will be provided by Chef Sid and music by CMC pianist Jason Flatley '03.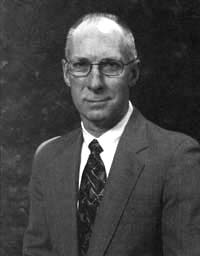 The Role of the State in the Rise of the West
ROBERT HIGGS
MONDAY, APRIL 16, 2001
In Crisis and Leviathan: Critical Episodes in the Growth of American Government (1989), economic historian Robert Higgs argues that a primary cause of the continued increase in governments' size and scope is the misguided notion that effective response to a crisis-political or economic (e.g., the Great Depression and the World Wars)-entails establishing more programs, policies, and administrations, and enacting more legislation. Moreover, even after whatever crises that have spurred such growth have passed, big government ("Leviathan") never decreases to its previous size, and resists any efforts to curb its seemingly inexorable expansion. In support of his thesis, Higgs takes the unconventional (and unpopular) stance that FDR's interventions only prolonged and deepened the Depression, and "brought unnecessary suffering to millions."

Disquieting though Higgs's arguments may be, no less an authority than Nobel Prize-winning economist James M. Buchannan has praised Crisis and Leviathan as "important" and "powerful," while American Spectator editor R. Emmett Tyrell, Jr. has said "I can think of no more important reading than Mr. Higgs's book, aside from the Constitution itself." Come decide for yourself as Professor Higgs delivers the last of four lectures in the series How the West Grew Rich, sponsored by the Gould Center for Humanistic Studies.

Robert Higgs is president of R H Research, Inc., and the editor of The Independent Review: A Journal of Political Economy. Since earning his Ph.D. from The Johns Hopkins University, he has taught economics, economic history, and political economy at the University of Washington, Lafayette College, and Seattle University. From 1994 to 1997 he served as research director for the Independent Institute, where he remains Senior Fellow in Political Economy. His more than 100 articles and reviews have appeared in a variety of professional journals as well as in such publications as The Wall Street Journal, Los Angeles Times, Chicago Tribune, and The New York Times. Besides Crisis and Leviathan, his books include The Transformation of the American Economy, 1865-1914 (1971) and Competition and Coercion: Blacks in the American Economy (1976).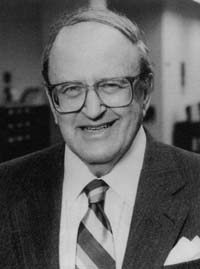 A New Birth of Freedom: Abraham Lincoln and the Coming of the Civil War
HARRY JAFFA
WEDNESDAY, APRIL 18, 2001
More than forty years ago, Harry V. Jaffa published Crisis of the House Divided: An Interpretation of the Issues in the Lincoln-Dougles Debates (1959). In the preface Jaffa promised a sequel to be entitled A New Birth of Freedom. While his readers waited, Jaffa became Salvatori Research Professor of Political Philosophy at Claremont Men's College, coached the Claremont Cycling Club, and published several more books, including The Conditions of Freedom (1975), How to Think About the American Revolution (1983), and Original Intent and the Framers of the Constitution: A Disputed Question (1993). Perhaps delay was inevitable, for as the late Edward C. Banfield put it, "Crisis of the House Divided is a helluva hard act to follow." Nevertheless, after four decades, Jaffa fulfilled his promise: A New Birth of Freedom: Abraham Lincoln and the Coming of the Civil War (2000) was published late last year.

Hadley Arkes, who called Crisis of the House Divided "the best book ever written on Lincoln," found its sequel "a sublime work, advancing and deepening the first." James L. Swanson, writing in the Chicago Tribune, proclaimed A New Birth of Freedom "a tour de force: an unabashed but scholarly celebration of Lincoln, liberty and equality." The Washington Times called the book "a stunning work of scholarship and erudition." And James M. McPherson, perhaps the greatest living scholar of the Civil War, concluded, "every student of Lincoln needs to read and ponder this book."

Professor Jaffa will deliver a lecture drawn from A New Birth of Freedom at the Athenaeum. Following the talk, Jaffa will be honored for a lifetime of scholarship with the Appleby Prize, named after Carlton R. Appleby, a supporter of the Henry Salvatori Center.

Harry Jaffa's appearance at the Marian Miner Cook Athenaeum is sponsored by the Henry Salvatori Center.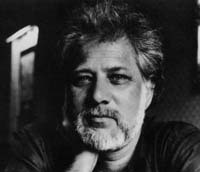 An Evening with Michael Ondaatje
MICHAEL ONDAATJE
THURSDAY, APRIL 19, 2001
Writing poetry and fiction, momentarily clutching his Asian heritage then spinning it off like a jitterbug partner, Ondaatje and his imagination can leap continents in a single paragraph.

-Voice Literary Supplement

Michael Ondaatje, a Sri Lanka native and now a Canadian citizen, fuses jazz rhythms, film montage techniques and profoundly beautiful language into his own unique writing style.

In his landmark novel, The English Patient, later made into the Academy Award-winning film, Ondaatje explores the history of people history does not explore, intersecting four diverse lives at the end of World War II. Published in 1992, The English Patient received the British Commonwealth's highest honor-the Booker Prize- the first and only such award for a Canadian. The English Patient is now available in 32 countries and in 30 languages. His other novels include Coming Through the The Slaughter (1976), about the American jazzman Buddy Bolden, which won the Books in Canada First Novel Award in 1976, Running in the Family (1982) and In the Skin of a Lion: A Novel (1997).

Although best known as a novelist, Ondaatje's work encompasses memoir, poetry, and film. In fact his career began as a poet with The Dainty Monsters (1967). He has since published nine other books of poetry, including The Collected Works of Billy the Kid (1970), There's a Trick with a Knife I'm Learning to Do (1980), both of which won the Governor General's Award, and The Cinnamon Peeler: Selected Poems (1991. Handwriting (1999), his most recent work, and the first since The English Patient, is a collection of poetry that resonates with images of life in his native Sri Lanka.

The dinner with Michael Ondaatje is open to CMC persons only. The talk is open to all; seating is limited.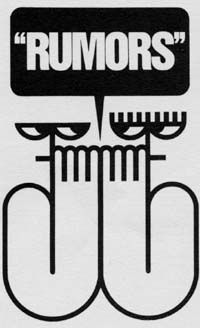 A Special Notice to the CMC Community
Dinner Theater
Rumors by Neil Simon
FRIDAY, APRIL 20, 2001 6:00 p.m.
SATURDAY, APRIL 21, 2001 11:30 a.m.
SATURDAY, APRIL 21, 2001 6:00 p.m.
Under the Lights has been delighting audiences at CMC for decades, and this year's annual dinner theater will be no exception. The completely student-run theater group is proud to present Rumors (1988)-an uproarious farce by one of America's favorite playwrights, Neil Simon.

Four couples are at the townhouse of a deputy New York City Mayor and his wife to celebrate their tenth wedding anniversary. The parry never begins because the host has shot himself in the head-it's only a flesh wound-and his wife is missing. His lawyer decides on a cover-up, which gets progressively more difficult to sustain as the other guests arrive and nobody can remember who has been told what about whom. Doors slam and hilarity abounds as the couples get more and more crazed trying to sort things out.

The cast: Gina Banks '03, Drew Bloomingdale '02, Megan Brotherton '04, Christiana Dominguez '01, Dan Guerra '02, Rebecca Hermanowicz '03, Ahmar Iqbal '03, Navid Mehrjou '03, Justin Shiroff '02, and Brad Wease '01.

The play will last two hours, and does contain adult language-which is all the more reason for you to come and cheer on your classmates! The annual Dinner Theater is brought to you by Under the Lights, ASCMC, and the Marian Miner Cook Athenaeum.

Claremont Colleges students, faculty, and staff -NO CHARGE
Community guests -$13.50 per person

Seating will be festival style and is limited. Sign up as soon as possible, circling your first, second, and third choice of date. You will be contacted if your first choice reservation date is unavailable.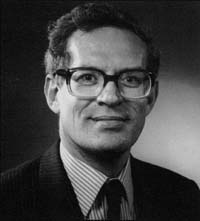 McKenna Lecture on International Trade and Economics
The Anatomy of Deflations
CHARLES GOODHART
THURSDAY, APRIL 26, 2001
While deflation has long been considered just a figment of the Great Depression of the 1930s, Japan has had deflation in consumer prices since 1995 and China also experienced deflation at the end of the 1990s. We could even face deflation in the United States. The recent sharp drop in stock prices is a particular cause for concern given that both the U.S. deflation of the 1930s and the Japanese deflation were themselves preceded by stock market crashes.

Charles Goodhart will draw on his experience with the Bank of England's Monetary Policy Committee and discuss the role of the central bank in maintaining price stability and, if necessary, in warding off deflation. His lecture will also include a discussion about inflation-targeting by the Bank of England and the central bank.

Charles Goodhart is the Norman Sosnow Professor of Banking and Finance at the London School of Economics. Before joining the LSE in 1985, he worked at the Bank of England for 17 years as a monetary adviser, becoming a Chief Adviser in 1980. In 1997 he was appointed one of the outside independent members of the Bank of England's new Monetary Policy Committee until May 2000.

Along with numerous articles, Goodhart has written books on monetary history and a graduate monetary textbook entitled Money, Information and Uncertainty (1973). He has also published two collections of papers on monetary policy, Monetary Theory and Practice (1984) and The Central Bank and The Financial System (1995), and an institutional study of The Evolution of Central Banks (1988).

Professor Goodhart presents the annual McKenna Lecture on International Trade and Economics established by founding trustee, Donald McKenna, and is the keynote speaker for the Claremont Conference on Deflation at CMC, April 26-28. For conference information please contact Richard Burdekin (909-607-2884) or consult www.econ.academic.claremontmckenna.edu.
CLAREMONT CONFERENCE ON DEFLATION
(Sponsored by Claremont McKenna College, the Keck Center for International and Strategic Studies, the Lowe Institute of Political Economy, and the Claremont Institute for Economic Policy Studies)

Thursday April 26, 2001

Presentation by Charles Goodhart at the Athenaeum, with dinner at 6:00 p.m.

Friday April 27, 2001

SESSION ON THE LESSONS OF DEFLATION, 9:30-12:00 (Founders Room); Chair: Sven Arndt (CMC)

Presenters: Charles Goodhart (LSE) and Boris Hofmann* (ZEI Bonn) "Deflation, Credit and Asset Prices"; Larry Neal* (University of Illinois) "How the First Global Capital Market Coped with Deflation"; Hugh Rockoff* (Rutgers) "Regional Effects of the Great Crash"; Richard Burdekin (CMC) and Pierre Siklos* (WLU) "Fears of Deflation Then and Now"

Discussants: Michael Melvin (Arizona State University); Aris Protopapadakis (USC); Kerry Odell (Scripps); Tom Mayer (University of California, Davis)

LUNCHEON (at the Athenaeum), 12:15-1:45

SESSION ON CROSS-NATIONAL EXPERIENCES WITH DEFLATION, 2:00-4:00; (Founders Room); Chair: Patricia Dillon (Scripps)

Presenters: Angela Redish* (UBC and Bank of Canada) and Michael Bordo (Rutgers) "Canadian Deflations and the Twisting Aggregate Supply Curve"; Michele Fratianni* (Indiana University) and Franco Spinelli (University degli studi di Brescia) "The Italian Deflation of the Thirties and Real Exchange Rate Appreciations"; Klas Fregert* (Lund) and Lars Jonung* (Stockholm School of Economics and European Union) "Deflation and Wage Adjustment: Sweden 1920-23 and 1930-33"

Discussants: Manfred Keil (CMC); Marc Weidenmier (CMC); Michael Hutchison (University of California, Santa Cruz)

Wine and Cheese, 4:00-5:00

Dinner, 6 p.m.

Saturday April 28, 2001

Informal panel discussion for presenters and interested faculty and students, 10-12 (Founders Room: Boxed Lunch Provided)

* indicates presenter