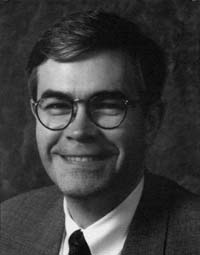 Faculty-Student Debate
Resolved: This House Would Pay Reparations for Slavery
CHARLES KESLER
ANDREA FITANIDES '01
BRENDAN BEHAN '02
BENJAMIN HOYT
MONDAY, SEPTEMBER 17, 2001
Freed slaves were once promised "forty acres and a mule"-compensation for a legacy of unjust enrichment by states, private businesses, and individual slaveholders. For nearly 150 years, the legal merits of this and other restitution for slavery were considered but no definite remedy ever emerged. Recent reparations to survivors of the Holocaust and for the internment of Japanese Americans during World War II has energized a slavery reparations movement, including a call by the California legislative assembly for federal action on the issue.

The controversies related to the legal principles, amount of compensation, and the identification of responsible parties and recipients are vexing. These controversies form the foundation of a faculty-student debate on the topic, "This House would pay reparations for slavery."

The featured participant in the event is Charles R. Kesler, professor of government and director of the Henry Salvatori Center at Claremont McKenna College. He received his A.B. (in Social Studies, 1978) and his A.M. and Ph.D. (in Government, 1985) from Harvard University. His new edition of The Federalist Papers (1999) has just been published by Penguin-Putnam Books. He is co-editor, with William F. Buckley, Jr., of Keeping the Tablets: Modern American Conservative Thought (1988 Harper Row).

Current and former members of the Debate Union will participate in the debate. Andrea Fitanides, CMC, 'O1, recently served as student summer faculty at debate workshops in Estonia, Slovenia, and Russia. She is the student director of an educational outreach program supporting debate activities in schools in economically marginalized communities.

Brendan Behan, CMC '02, is a Chicano Studies major, with a focus on gender and feminist studies. He won the 2000 National Round Robin Debate Championship, an event featuring the top ten debate teams in the United States. In addition, he participated in he first college Spanish-language debates in the U.S.

Benjamin Hoyt, POM, '00, is a software developer in Pasadena. Among his many team and individual honors, he placed in the top ten at the national parliamentary debate championship.

The annual faculty-student debate will feature a modification of parliamentary debate, a form emphasizing serious extemporaneous argument and a witty, oratorical style. Audience participation, including heckling, is encouraged. Please join us for what promises to be a challenging and entertaining debate.