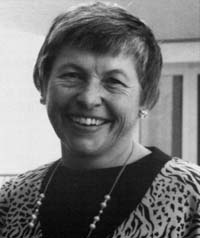 Thailand, Timbuktu, and Tuskegee: Should Research Ethics Stop at the Border?
MARGARET MATHIES
WEDNESDAY, SEPTEMBER 19, 2001
Nazi atrocities during the Second World War led to the formulation of the Nuremberg Code, which articulated guidelines for experimentation involving human subjects. This document, along with the World Medical Association's Declaration of Helsinki in 1964, established the international standard for safeguarding the well-being of experimental subjects.

In recent years, several investigations focusing on the transmission and treatment of HIV/AIDS have been conducted in developing countries by American universities and pharmaceutical houses. These often employ research protocols that would be prohibited in this country by U.S. ethical standards, and raise new bioethical challenges as the pharmaceutical industry increasingly turns toward the developing world for subjects on which to test new drugs. Scientists, ethicists, and public health workers are grappling to find appropriate ethical guidelines for this new era.

Professor Meg Mathies has taught biology in the Joint Science Department of Claremont McKenna, Pitzer, and Scripps, Colleges since 1965. She does research on the cellular interactions in the immune response and is a co-author of several papers in immunology. In addition to teaching classes in Introductory Biology, Genetics, and Immunology, she has for many years co-taught a course in Bioethics with Philosophy Professor Steve Smith. This lecture is part of an ongoing series of lectures by CMC faculty titled Faculty Ideas in Progress.